Your home can play many roles; whether you're an aspiring hostess or more of a homebody, your home's architecture, decor, lighting, and more can all contribute to how you (and your guests) feel.

If you're looking for ideas to make your home a bit more luxurious, you've come to the right place! In this article, we'll explore some of our favorite ideas to add a hint of luxury and opulence you'll be proud to show off.
What
Is
a Luxury Home?
First, let's dive into what we mean when we say "luxury." In the official real-estate sense, the luxury label denotes a high price (when compared to other nearby areas), a highly-coveted location, high-quality construction (including finishes, appliances, and design), a sense of privacy (gated entrances or high perimeter walls), and extra amenities (like an in-home movie theater, for example).
Of course, this is all subjective, as one person's idea of luxury could be wildly different from another's. Your neighbor's idea of a glamorous home might not jive with what you're looking for. At the end of the day, we'd argue that true luxury is not just what makes your home gorgeous, but what makes your home you. After all, what good is a wine cellar if you don't drink wine?
With that in mind, we hope the following list gives you a few ideas as you think about the luxury home design and home renovation ideas in your future.
1. A Fully-Stocked Kitchen and/or Bar
The kitchen is known as the heart of the home, and this is especially true if you love cooking or entertaining. Large, open kitchens are prevalent in today's modern home design and are fantastic for entertaining, as they allow you to still be part of the party as you prepare drinks or food.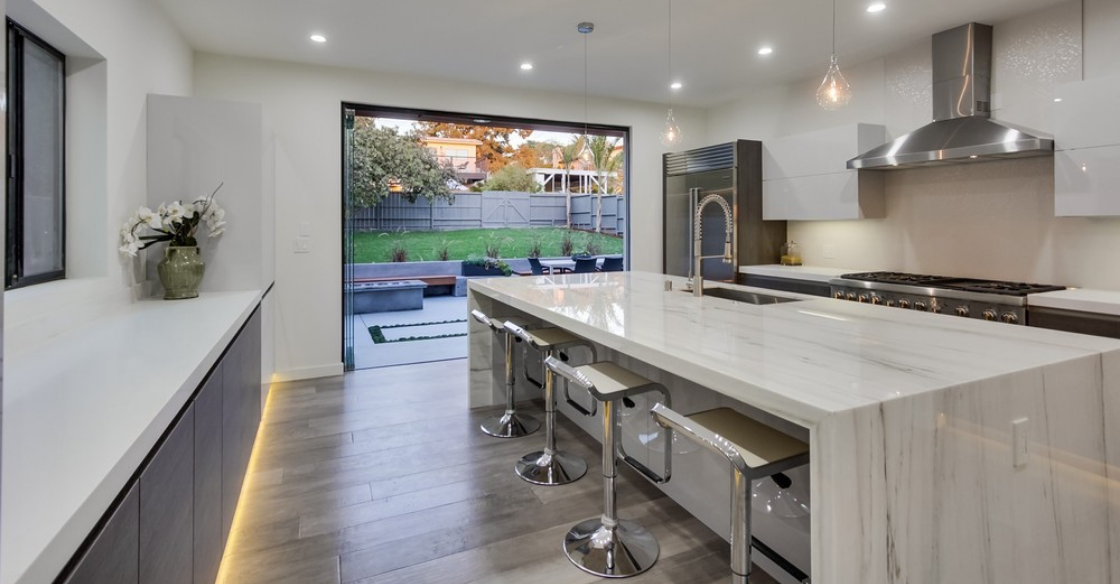 While there are a lot of styles that a kitchen can fall into, common luxury elements include large kitchen islands, top-of-the-line appliances (don't forget the double ovens and warming drawer), custom lighting, tall cupboards with intricate crown molding, and granite or marble counters. For an even sleeker look, consider concealing your appliances, which is when you incorporate them directly into the design with custom panels and covers that match your other cabinetry.
For the wine, beer, or liquor lovers, a full bar will turn you into the "host with the most" — or just make your post-work beverage that much sweeter. A custom wine cellar is another must-have for vino enthusiasts, and can add a lot of value to your home.
2. A Bathroom Fit For Royalty
Next up: imagine a spa-like bathroom fit for a king. A luxurious bathroom is the epitome of opulence, and there are so many ideas you can incorporate, at every price point.
With a full renovation, for example, consider adding a massive walk-in shower encased in frameless glass, a freestanding soaker tub with massaging jets, surround-sound built-in speakers to enjoy your favorite relaxing tunes, heated bathroom floors, or even a showstopping crystal chandelier as a focal point.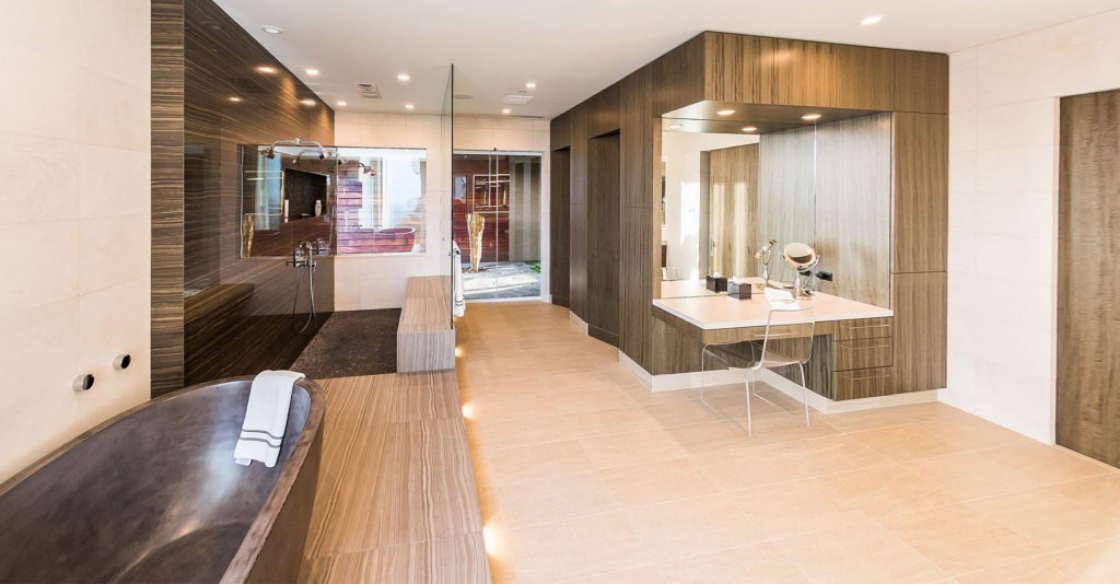 If a renovation isn't in the cards, you can still add in touches of luxury by upgrading your countertops or adding elegant decor like pendant lights, a vertical garden wall, cozy seating options, or a seductive candle display.
3. A Gorgeous Sleep Sanctuary
After a soothing bath in your soaker tub, there's nothing better than slinking into a beautiful bedroom to continue your relaxation routine. Most of us spend a lot of time in the bedroom, so it's worth investing in a luxury home design that you love. Consider incorporating smart technology to make life a little easier (think automated window shades and temperature control), a massive bed with a custom oversized headboard and extravagant bedding, and strategically-placed lighting to set every kind of mood.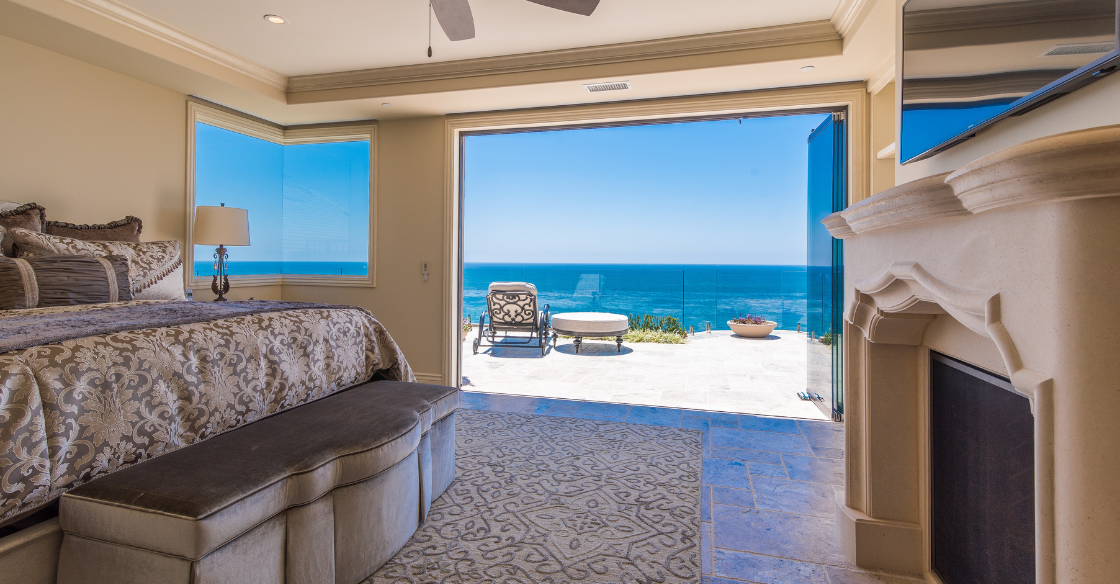 In many luxury homes, the bedroom adjoins to a balcony or patio, making it the perfect opportunity to add frameless glass doors. With luxurious custom frameless doors from Cover Glass, for example, you can invite the outside in and create an even larger living space to enjoy. Other modern home design ideas for bringing in more natural light include skylights, whimsical bay windows, and clerestory windows. And if your bedroom faces the front of your property, large windows are a great way to add some exterior design charm and curb appeal.
4. Cavernous Closets
Another must-have for your luxury home design is a large walk-in closet. Walk-in closets are becoming much more popular in all styles of homes. To make it your own, add custom shelving, floor-to-ceiling mirrors, beautiful lighting, and some cozy seating to take advantage of as you select the day's outfit and accessories.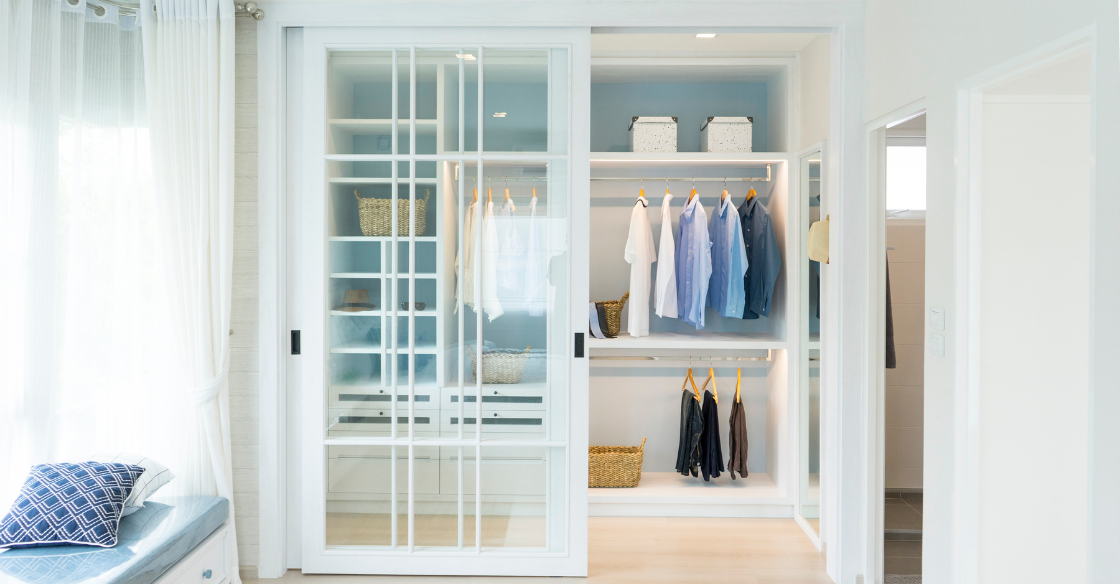 5. Your Choice of Extra "Bonus Rooms"
Movie buffs, wouldn't it be nice to have a big screen in your basement? And who needs a cramped gym when you have your own in-home fitness center? Better yet, make that an indoor basketball court or a sauna for post-workout relaxation. If you truly want the most luxurious home, don't forget about that bonus room that will make your space stand out from the rest.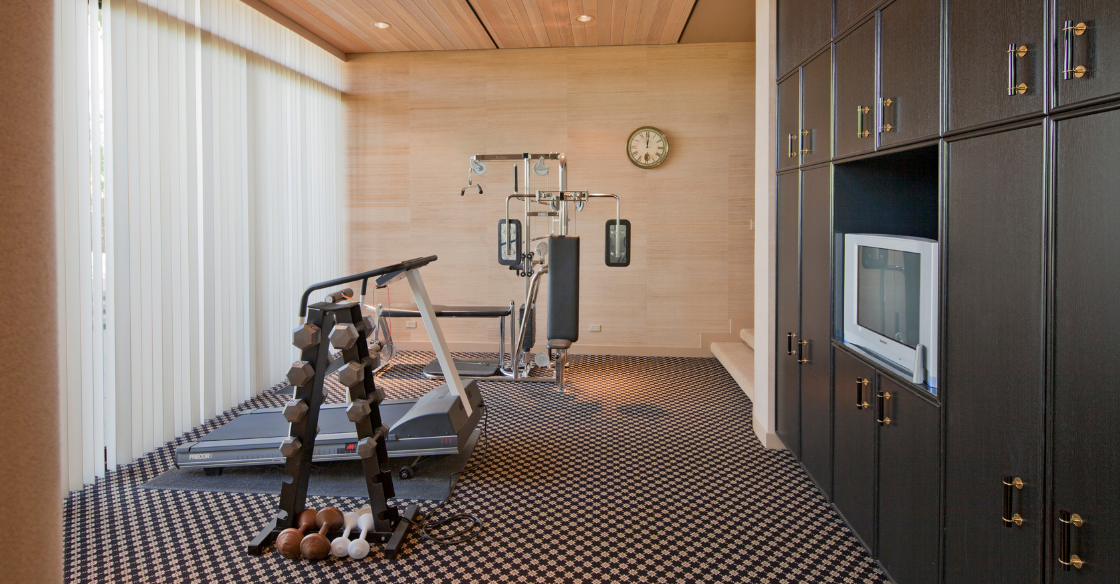 6. Incredible Outdoor Space
Finally, outfitting a gorgeous outdoor space is a home renovation idea that will never go out of style. A frameless glass door system allows you to really take advantage of the space, creating an unobstructed view to the outside and adding a touch of dazzling beauty. With Cover Glass, you can choose your glass color, track color, and specific panel size so it fits with your home's existing architecture and decor. Open them wide to create a seamless indoor-outdoor space, perfect for entertaining and hosting. When they're closed, they offer an invisible sound barrier that also protects you from rain, wind, hot/cold temperatures, intruders, and objects so you and your family stay safe and secure.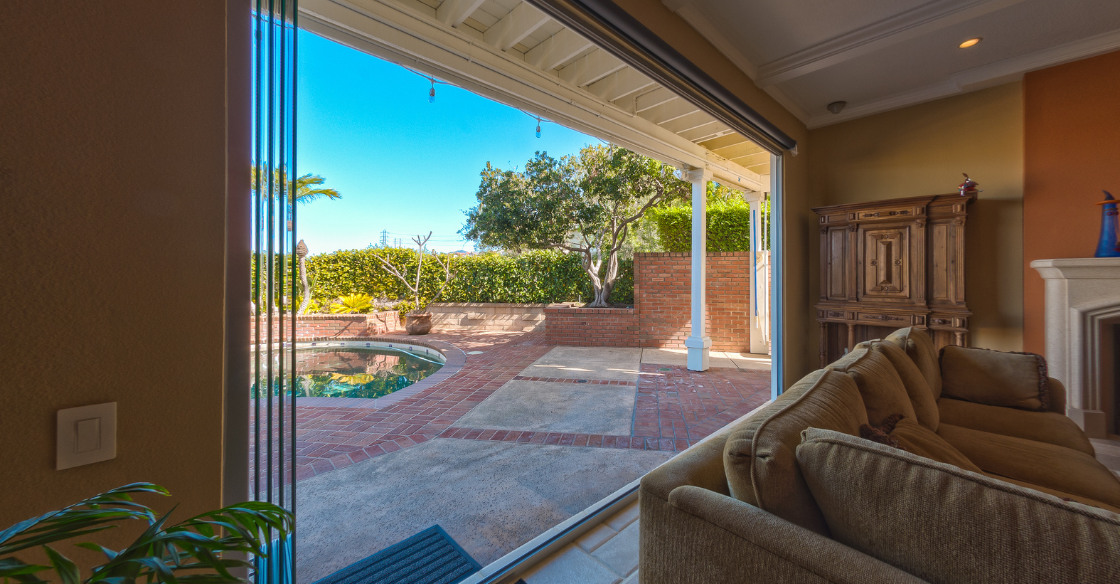 To make the most of your outdoor space, think about how you'll be using it. Will you be hosting fancy soirees, casual happy hours, or family-friendly pool parties? With the function and purpose in mind, some of the luxury elements worth considering include:
An outdoor kitchen, complete with a full bar and pizza oven
An outdoor screen for movie nights
Climate-controlled areas for cooler days and nights
A pool, hot tub, or outdoor sauna
Daybeds, fire pits, and other cozy amenities
Custom lighting around walkways, waterfalls, and other focal points
Get Started with Cover Glass
Feeling inspired yet? Great! Here at Cover Glass, we're here to help you make your luxury home dreams a reality. As an investment in your home's appeal and overall value, Cover Glass windows and doors can transform your space and elevate it to the next level. Visit us at one of our showrooms or contact us today to connect with one of our experts.