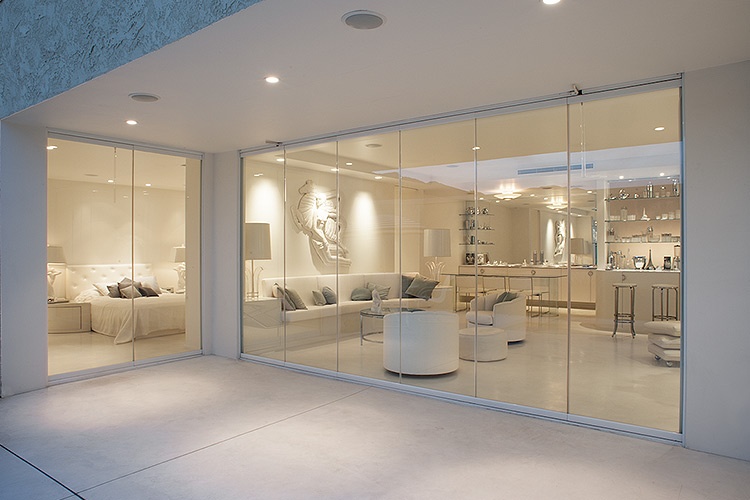 Your house is your sanctuary. It's the place you relax, entertain, and spend time with loved ones. For a house to become a home, it needs a little something extra. Consider adding a touch of luxury to your home to emulate the lifestyle you aim to achieve.
There are several elements involved in decorating luxuriously — by considering each, in turn, you can create a stylish home you will feel proud to call your own.
Top Home Tips for Modern Luxury and Style
Design with Character
You are one-of-a-kind and your home should be representative of your character. Learn to infuse your personality into the design. You can't get anywhere in life by playing it safe. Use a little character and intrigue to create a space that reflects your style and tastes.
Creating interesting designs while maintaining a sense of modern luxury and style is easier than you might think. You can decorate with items that represent your hobbies - little baubles and trinkets that commemorate your world travels. If you have a favorite color, include it within the color scheme of your home - add a touch here and there. Surround yourself with works of art. Consider adding the classic design element of a statement piece. Think outside the box.
Design for Luxury and Function
A great home design needs to go deeper than just style. Every room has a function that your layout and decor should accommodate and reflect. If you want to use a space for various activities, keep the design flexible with moveable furniture and interior frameless sliding glass doors. Interior glass walls allow you to open the space to entertain a large group (i.e., designing a home party room) but can also create smaller spaces for more personal and intimate settings. This is particularly ideal for families, as the separated areas offer privacy while allowing you to keep an eye on the kids.
Read: Remodel Your Living Room: Optimize for Function and Design
Natural Materials
When choosing natural materials for your luxury design, you should pick the finest in quality and durability. Flooring takes a considerable amount of stress and wear. The right kind of flooring can altogether boost your home's look and value. Hardwood flooring is a popular choice for modern homes because it offers a natural texture to the space without drawing attention away from the rest of your room. Pay close attention to the species of the wood, the color, and the hardness. Natural stone is another luxury style option that has the ability to add definition and character to Mediterranean and Spanish-style homes.
Another glamorous yet understated option is glass. If you have a large space, frameless glass door systems can be a better option than standard walls. They have the same effect on dividing the room into smaller spaces but also maintain a sense of open space.
Durability and Luxury
Durability in design refers to both the materials you choose and how they will last through changing trends. The best way to cover both and still decorate luxuriously is to use rich textures and colors. This will work for any style or motif, from minimalist to contemporary. Thicker fabrics with strong stitching, quality constructed furniture, and mindful design can go a long way.
Clear Clutter
Clutter has no place in your design for luxury and space. Any non-essential items should stay out of sight when not in use. In addition, you should ensure the design itself is clutter-free — a stylish home has just the right balance of necessary elements. You want to be able to see and appreciate your home design for what it is, not for the piles of stuff strewn about.
Consistency
Consistency throughout your home will ensure every room feels connected while remaining its own separate space. As you move through your home, it should feel as if every room belongs in the design. You can achieve this by using the same or similar color palette, style, and finish throughout your home but taking each room in a slightly different direction.
Read: 4 Trends in Indoor Outdoor Transition Spaces
Internal frameless glass sliding doors are excellent for improving the flow from one room to the next, especially when considering consistency in lighting and color. Another way to feature a more connected household is to Welcome the Outside In™ and offer more transitional features to accommodate the outdoor features of your home. An outdoor living space, such as a balcony, backyard, patio, or deck, has the potential of expanding your home's function and design. What is more luxurious than enjoying your home's view right from the comfort of your couch, or opening up the kitchen to a beautiful deck for dining?
◊◊◊
Experience the difference. Choose Frameless. Choose Cover Glass USA.
Cover Glass USA serves the Southern Californian region, including Malibu, Calabasas, Santa Monica, Newport Beach, San Diego, Santa Barbara and other beautiful cities.