Home sweet home: whether you're there for the long-term or just for the meantime, our homes are a special place. Your home is where you can put down your roots as a family, entertain guests, build your future, and — of course — create your ideal environment.

For some, it might be cozy and eclectic. For others, a spacious and jaw-dropping vibe is what you're after. Whatever the case, homeowners can easily transform their space with things like paint colors, decor, and lighting. Barring a total home remodel, though, there's one thing that's much more difficult to change: your home's architecture.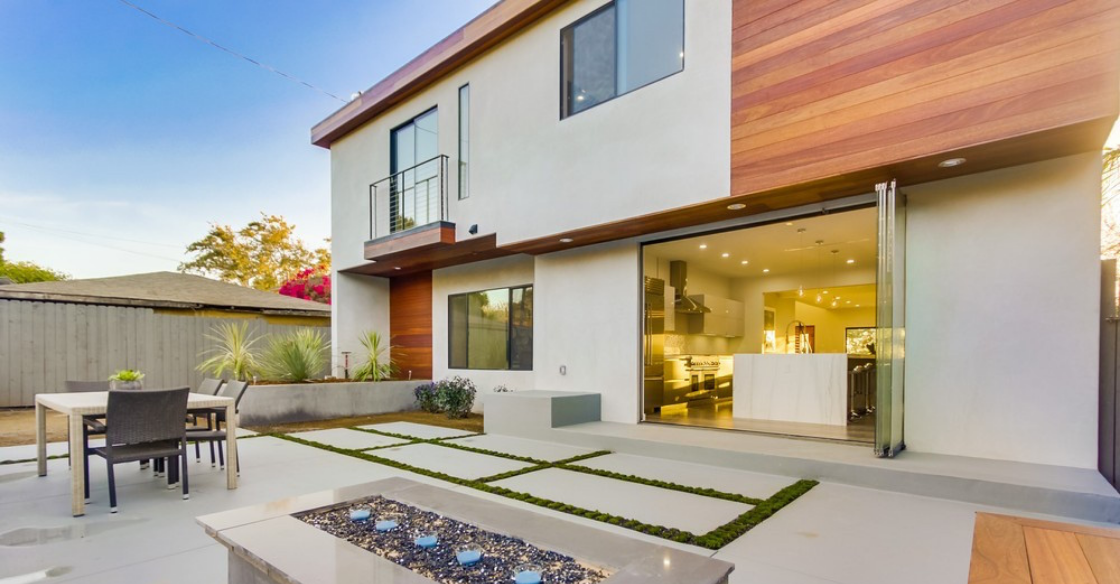 So, how do you add touches of your personality to the existing architecture? Or what if you DO want to invest in a renovation? Frameless glass doors and windows are a fantastic option, as they complement many different styles and vibes and can elevate any space. Keep reading and we'll share what to know about adding them to your home.
Frameless Glass Doors & Windows: The Modern Look
Large, beautiful glass windows, often found floor to ceiling, are a defining characteristic of the modern and contemporary architectural styles of today. This style favors lots of natural light flowing into the home, as well as an open floor plan. Large windows instantly brighten the room and can enhance any of your decor inside the home, as well.
Architects should take note, as well; creating an open-concept indoor to outdoor space is one of the best ways you can adapt your designs for the 21st century. If you're building a new home or commercial space, including frameless windows and doors into the design is often a worthwhile investment.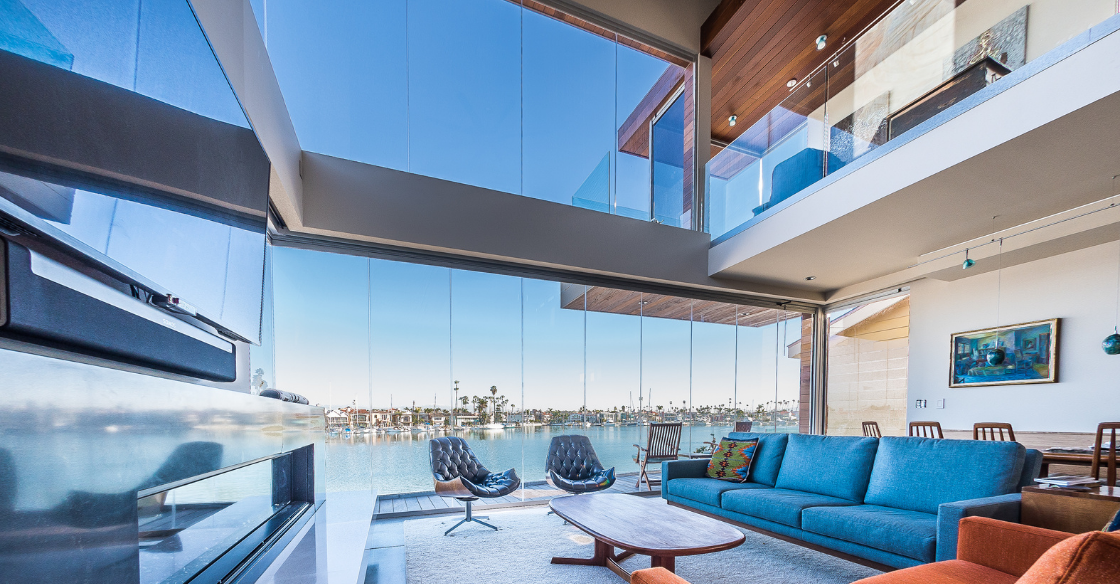 The look also provides a sustainable and environmentally-friendly feel, since it helps give off the vibe that nature is all around. Alternately, if you have a gorgeous cityscape view, large windows will make you feel like you're always part of the action, even when you're just relaxing on the couch watching Netflix.
Combined with other modern architecture features, such as strong geometric shapes and an asymmetrical exterior, frameless windows and/or doors will complement your home architecture and design perfectly.
Incorporating Frameless Glass Doors & Windows With Other Styles
Of course, frameless glass doors can also work with many other architectural styles — not just modern. With Cover Glass, for example, we offer highly-customizable glass door systems. Our frameless glass doors can enhance any aesthetic, since you can choose your glass color, track color, and specific panel size. While the standard glass color is clear, maybe a light gray, light bronze, or reflective bronze might pair better with your eclectic ambiance. Or if gold accents are the go-to in your luxurious and classic style, a bronze track color might pull the space together perfectly.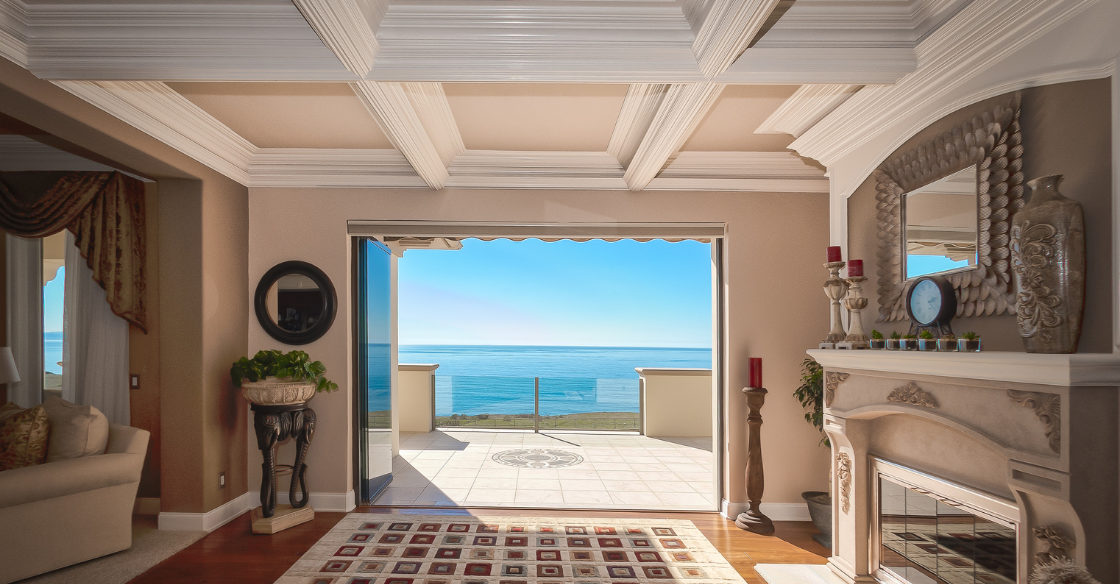 Patio doors, especially, are the perfect area to lean into your personality. Choosing the right patio doors can make a huge impact on the look and feel of your living space, with a variety of styles like French doors, bi-fold, and frameless.
Even rustic homes like cabins can benefit from a beautiful glass door system. You can maximize a small space (and add a stunning view of the nature around you) while still retaining a cozy and warm feel. With a customizable top-hung system, Cover Glass doors can work with virtually any home structure. We can help you select the size and shape that will work perfectly for your home. Or, if you're interested in something with a little more character, choose a curved-opening door for even more style points.
Making a Statement With Your Doors & Windows
Beautiful glass windows and doors that bring the outside in will always make a statement. But if you're looking for more unique uses for them, there are tons of options!
For example, glass is great to use in your bathroom, especially if it's a smaller room. Use frameless glass shower doors to create a sophisticated and clean look (especially if it's a walk-in shower), or use glass to create an elegant partition around the toilet area.
(Tip: keep in mind that glass needs a bit more TLC, especially if you live in an area with hard water that causes watermarks; keep a squeegee handy and wipe down any water on the glass after each shower to reduce limescale buildup. )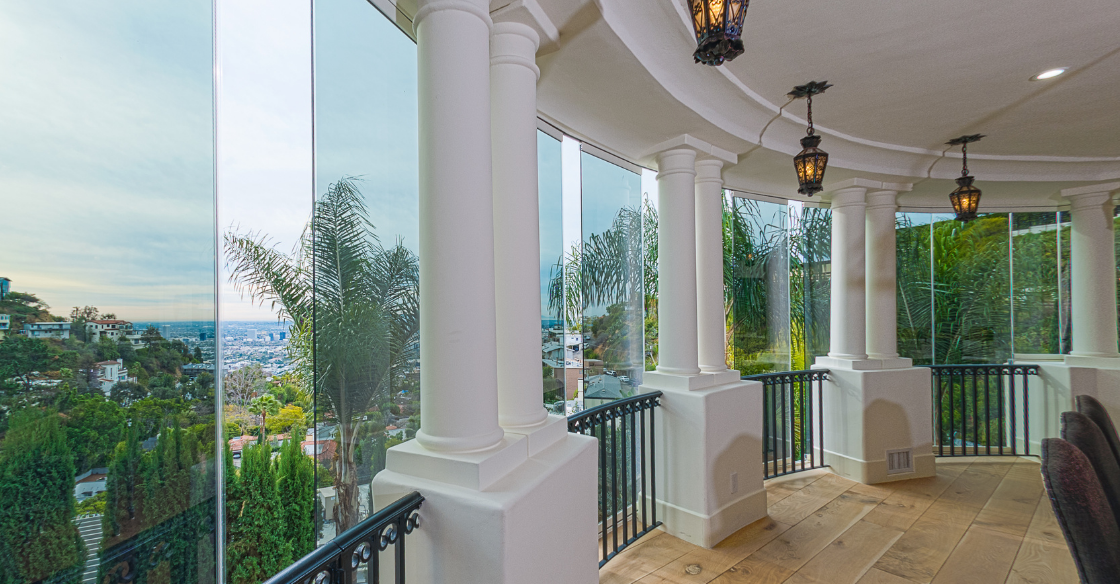 Another unique use for glass windows or doors is around your patio or outdoor area. This is a fantastic way to add architectural details to your home's exterior. You'll add privacy without blocking out any light. You can incorporate glass into a balcony or deck area, create a seamless indoor/outdoor room, or surround a pool or garden area for an elevated look.
Proud of your luxury or classic car? You could even add glass doors to your garage, to show off your ride.
Glass Doors & Windows For Style
and
Function
Frameless glass doors and windows aren't just for style points or curb appeal. They are truly a functional choice, as well.
For one, that extra natural light really does make a difference! Good lighting and sunlight streaming through your windows can improve your mood, boost Vitamin D and calcium absorption, strengthen your immune system, and increase your productivity.
Additional windows and doors will also improve the ventilation in your home, and can even help you reduce your air conditioning costs. During the cooler evenings, you can rely on natural ventilation by opening your window strategically and creating a nice airflow. And when you do need to run your air conditioning, high-quality (and weatherproofed) windows will ensure that cracks or gaps aren't letting in that hot summer air.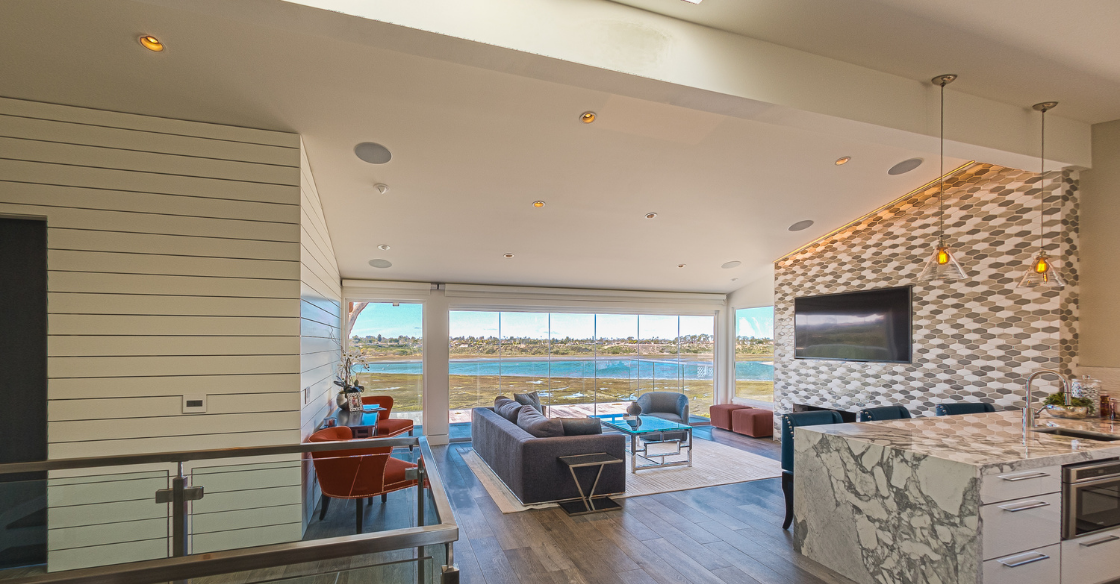 (Tip: Cover Glass windows use a low-e (low emissivity) coating that reduces heat transfer via the sun's infrared rays, while countering the damaging effects of UV light on the inside of your home!)
Finally, if you're a parent of young kids, think about how much more confident you'll feel if you can keep an eye on your kids when they're outdoors. With the right floor plan and large glass windows, you can comfortably prepare dinner in your kitchen with an unobstructed view of your kiddos playing outside.
Get Started With Cover Glass
Ready to see how beautifully a frameless glass window or door system could pair with your home's architecture and design? We've helped tons of homeowners transform their space into their dream home by inviting the outside "in." View our residential products gallery to find your inspiration, and then contact us or schedule a showroom visit to learn more about how we can help. We look forward to working with you!