January comes with a list of wishes or good intentions: exercise more, entertain more, take art lessons, the list goes on. But we are at the beginning of a new decade, which prompts us to both look back and look ahead. Ambitious? Not if beautifying your home is one of your New Year's resolution. It will keep you happy for many years.
From small projects to complete overhauls to major remodeling, how you go about beautifying your home for the new year is your choice. Just remember that when you give some love to your house, it will love you back.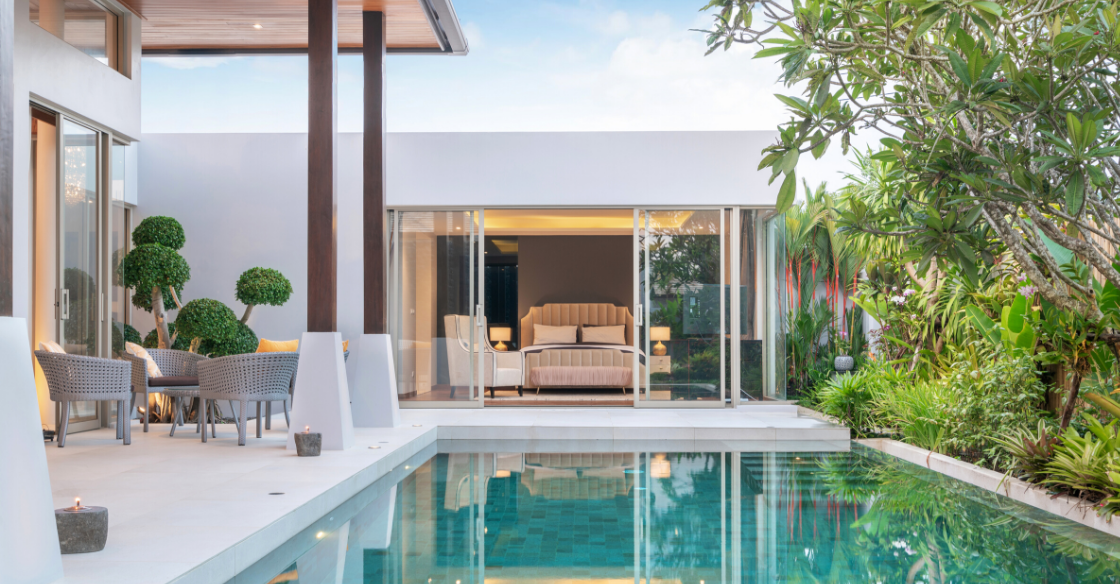 How to love your home in The New Year
Whether you focus on curb appeal or assess your interior décor needs and desires, there are many ways to make small changes that will transform your spaces. In addition to our interior design trends, here are some ideas to fuel your creativity.
Out with the old
Have you ever thought to yourself "this needs to go," but never took the time to move it out of your sight and out of your life? Take a tour around the rooms and the yard and if you see anything you don't love anymore, haul it away. You can donate it, sell it, or even repurpose it. Your purge can be anything: a lamp you haven't used in ages, a chair that serves as a clothes rack, or a cushion that's fraying at the seams.
In with both the old and the new
Don't be afraid to mix it up. If your style is modern, create surprise by adding some antiques. If you've filled your rooms with heirloom pieces and vintage collectibles, insert something strikingly modern to create contrast.
Create illusions
Mirrors make spaces look larger and freshen up a room that doesn't have many windows. Use mirrors to create dimension and reflect an aspect of the room you like most. A mirror on both ends of a long corridor will create a sense of space, while one across the patio door will bring the garden inside. Tap into your imagination to tell stories with mirrors.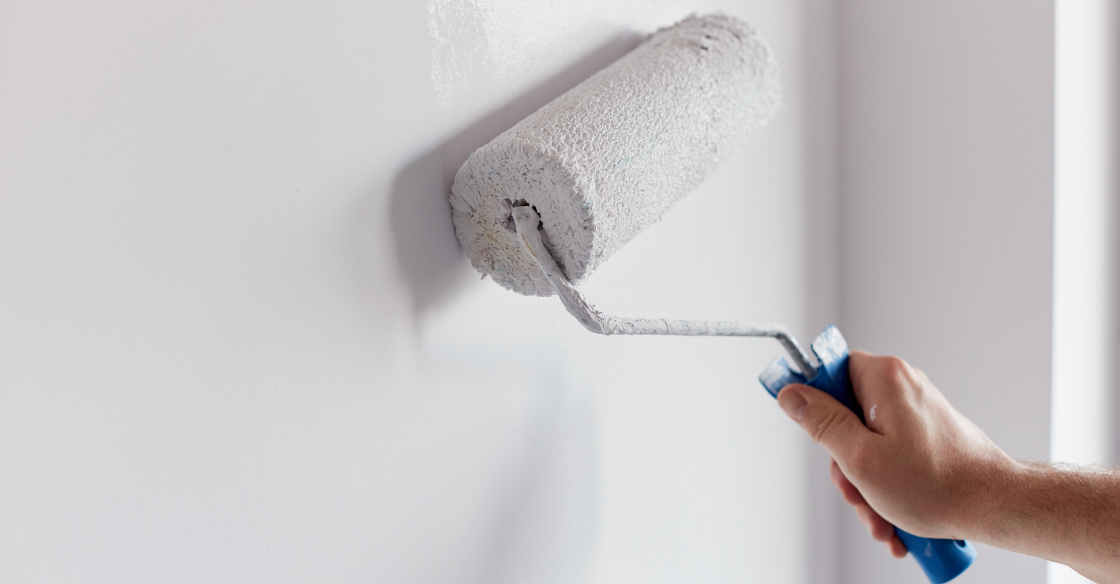 Color outside the lines
Paint color trends this year are very organic and a homage to nature. Benjamin Moore created a soft-hued palette with poetic names like a White Heron and Windmill Wings. Repainting walls may be a bigger project than what you have in mind, so why not pick a wall instead of an entire room? If painting is off the table, add color with pillows, an oversized lacquered vase, or a bright velvet ottoman. You will know an object belongs in your house when you see it!
Plan the plants
Is your backyard tidy with cleanly trimmed shrubs and well-defined alleys? Are you missing an array of flowering plants? Having blooms all year round is a treat for everyone, including guests. Visit your local nursery and discuss seasonal options with knowledgeable staff, go online and download a calendar, or talk to your gardener. Fragrant lilies, exotic kangaroo paws, and dramatic California lilac are all smile-inducing. Trust your taste and intuition (and don't overthink) and you can't go wrong. If you don't have the exterior space to expand your garden, try some easy-to-care-for indoor plants to freshen up your space.
The room of your dreams
Every so often, we look around a room and think "this needs a makeover". Not just moving furniture around or adopting a new color scheme. A real transformation, à la Cinderella.
Maybe you thought about it and discussed it with your significant other but kept putting it off because of busy schedules or the dreadful thoughts of the disruption it entails. Yet, if there is a room or a space that deserves a contractor charming, there's nothing like the present!
Is the kitchen the space the family loves? Give it a go! Has the master bathroom been neglected? Get your soaking tub! Is the basement crying for a big screen and reclining chair? Pop the corn!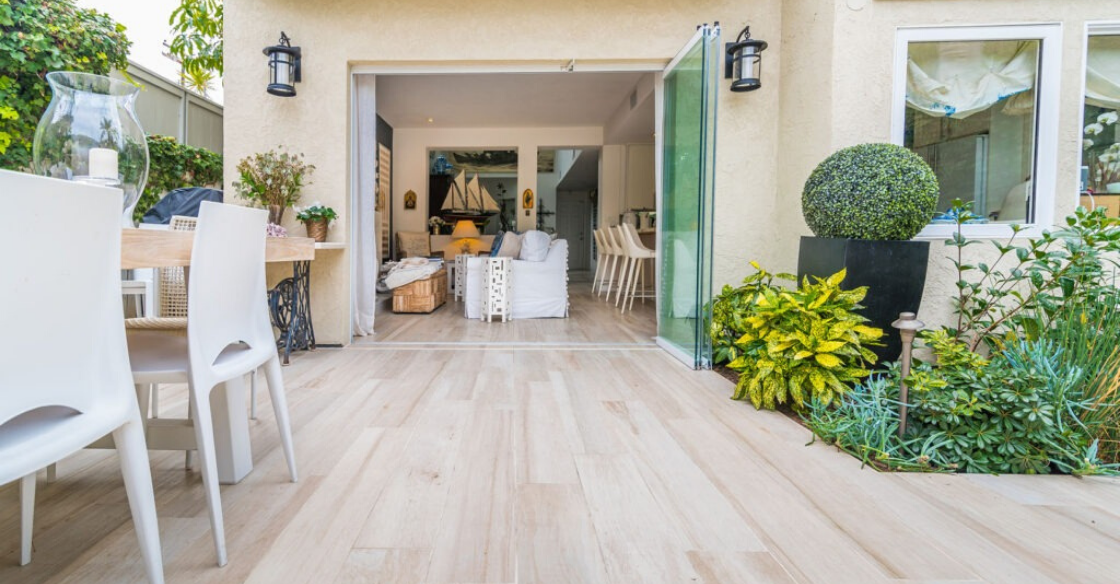 transform your backyard into an outdoor living space
Is your backyard just for the kids to play ball and the dogs to catch frisbees? As we proposed earlier, you can vamp it up with blooms, but there might be an opportunity for a bigger change. If you spend a lot of time outside, making it a true outdoor living space is well worth the investment. Remodeling the outdoors sounds fun, doesn't it? New lounging furniture, an outdoor kitchen, a pergola with a pretty climbing vine or clematis, the options are endless! Close your eyes and visualize (and fill in your Pinterest boards).
Take advantage of the view
What if your backyard became an extension of your living room? What if you could remove the obstacle of a wall and fully welcome the beautiful vista in?
If you have a view you can never tire of, whether the mountains, the ocean, or an outdoor space where you spend as much time as you do inside, don't limit its entertainment potential. Say goodbye to traditional door frames and freely navigate your new indoor-outdoor space with frameless glass doors.
Renovation projects are not only an opportunity to increase your home's value, but they also are the perfect way to make a statement. The wow factor that Cover Glass' frameless glass doors create is undeniable. Plus, they can be customized to your needs.
Whether you want the doors fully open, partially closed to just let in the breeze, or completely closed during colder days, you have a number of options to choose from. Don't settle for standard patio doors when you can have a beautifully-designed indoor-outdoor space.
We hope these ideas triggered the wish to (re)invest yourself in giving your home some love and will encourage you to enhance the features you enjoy most about your house.