This year, we've spent more time at home than ever before. The COVID-19 pandemic has changed our daily routines and even where we spend our money, with 64% of Americans reporting a change to their financial habits.
Practically overnight, our homes transformed into makeshift offices, classrooms, and gyms. So it's no surprise that we've seen a significant spending uptick in categories like home decor and maintenance, with many taking advantage of the extra time at home to make it a comfortable and cozy space.
Now that we're closing out the year and gearing up for 2021, experts are starting to share their predictions for residential and home design trends. Wondering what's in store? Whether you're preparing your home to sell in the coming months or merely brainstorming for your next home improvement project, take a look at the trends below for some inspiration.
1. In-Home Office Setups
With stay-at-home orders in place for many states and counties throughout the year, 2020 has truly transformed how we work. In fact, web automation platform Zapier reported that just over half of Americans transitioned to working from home in April of this year. If you tried to buy a new desk (or let alone office supplies) around that time, you might have been one of the many faced with low-stock limitations and longer-than-even shipping windows.
As many companies and industries continue shifting in this direction, we anticipate that in-home office setups will continue to be a strong residential design trend to watch. You need the right technology and devices at your side, but experts suggest that staying productive while working from home requires more than that; incorporating plants and other greenery into the space and setting up shop next to a large window so you get plenty of natural light can really help, especially as we move into the colder winter months.
Investing in your at-home office space will make you productive and happier, so this is definitely a home design trend we can get behind.
2. Multi-Purpose Rooms
Don't have a dedicated room for an office? You're not alone. Many people are getting by with a smaller dedicated space, which just means that places are becoming more multi-purpose. Whether it's a nook in your kitchen, a side table in your bedroom, or anywhere else you found the space, your at-home office doesn't need to be fancy — just functional!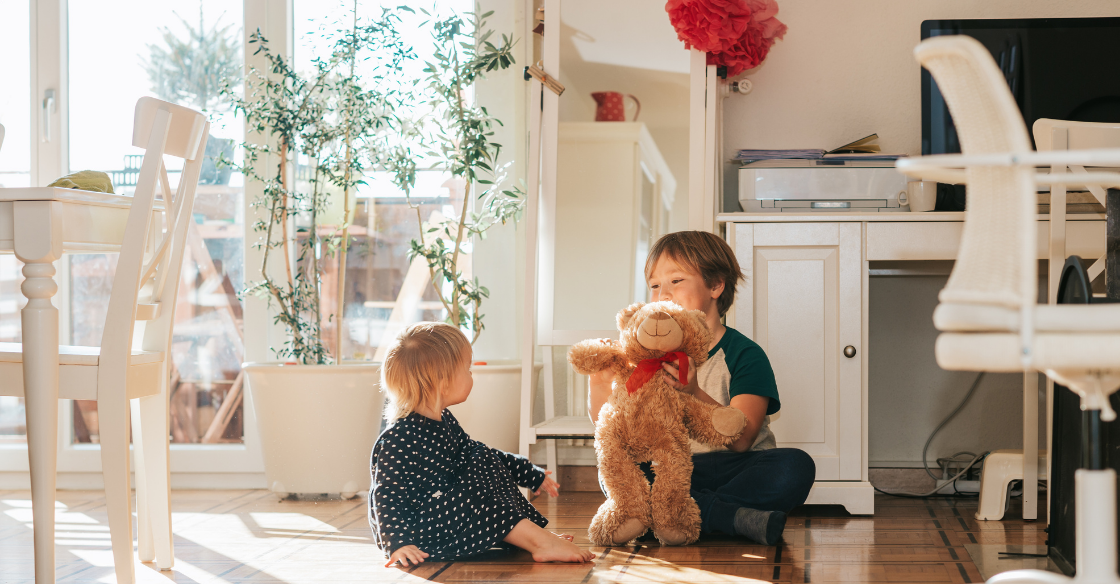 Here are a few design tips for making the most of multi-purpose rooms in your home:
Get creative with storage. Especially if you're setting up in a small space, consider investing in extra storage options to keep things tidy. Ideas include corner shelving units, furniture that doubles as storage (like an ottoman), or wire bins hung up high on the walls.
Divide the room. Sharing your space with another person is tough enough, but sometimes it's even a mental battle when you're by yourself. If your computer is set up in the kitchen, for example, you might be tempted to check the refrigerator for the 10th time that hour. Try separating the space with strategically-placed furniture, or you can even paint the area a different color to provide a mental separation. For a more permanent solution, consider glass dividers.
Incorporate your personal style. Is your vibe boho, modern, or classic? Whatever it may be, a great multi-purpose room should tie together the

interior design trends

you love without looking too over the top. Consider working with a professional designer to create a cohesive look.
3. Open Concept
Let's face it: when it comes to home trends and design, open concept isn't going anywhere. It's long been listed as one of the most popular luxury home design trends, allowing you more flexibility with your design choices as your home grows with you.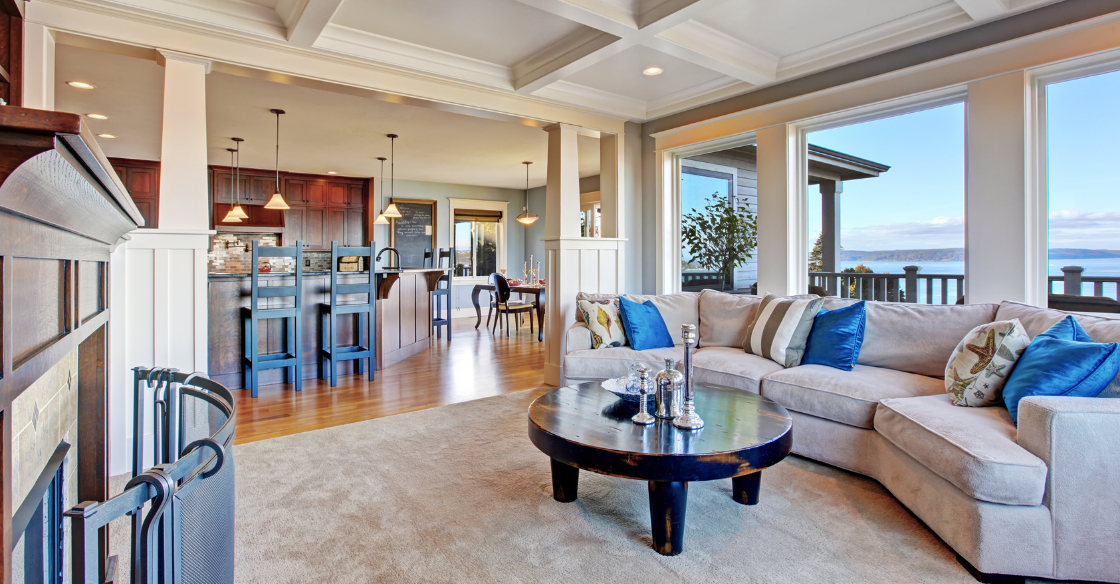 Even if your current layout is only partially-open, there are ways you can make it feel like an open-concept home. For example, you can place your furniture in a way that opens the space you do have, select smaller (not bulky) furniture overall, and use your decor to create visual cohesion between two rooms. Replacing outdated windows or sliding glass doors with frameless glass doors and windows can also do wonders, allowing you to open the space and take advantage of uninterrupted views of the outdoors.
4. Playing Up Your Architecture
Another popular residential design trend we see for 2021 is working with your home's architecture to create a unique look. We're seeing this with the "cottagecore" trend, an aesthetic inspired by western agricultural life, think eco-friendly and sustainable materials, greenery and gardens, and a simple and homey vibe. This style works well in homes with interesting architectural features, such as exposed beams and paneled walls.
If you prefer the more modern look, 21st-century design and architectural ideas include the ever-popular industrial vibe, integrations with smart-home devices, and — yes, it bears mentioning again — open-concept spaces.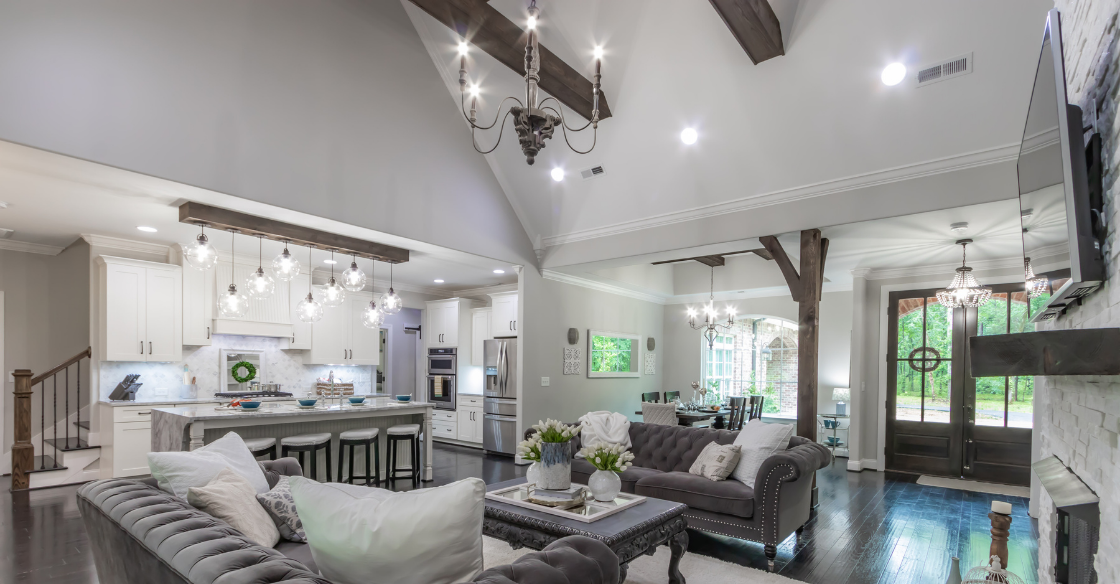 5. Frameless Windows & Doors
Finally, there's something to be said about bringing the outside in — whether you've got a beautiful backyard or patio to take advantage of or simply want to let extra light in throughout your home. Frameless windows and doors are a fantastic way to do this and allow for nearly-endless options and flexibility. From balconies to dining rooms to family rooms and more, a frameless glass system can completely transform your home. You'll not only enjoy an expanded sense of space and function, but your new updated windows and doors will provide best-in-class soundproofing, weatherproofing, and security.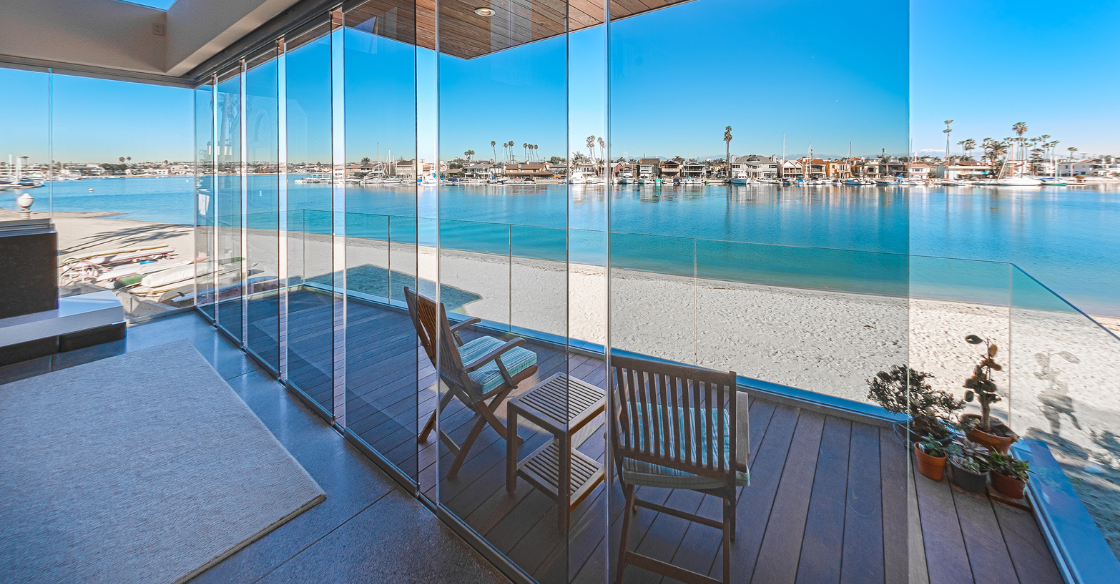 See How Cover Glass Can Help
Feeling inspired? As we head into 2021, let's make the year one to remember. We're here to help you transform your home into a luxurious sanctuary that you'll love spending time in. Visit us at one of our showrooms or let our glass door and window experts guide you through the possibilities. Fill out our contact form to get in touch!