In the wake of the COVID-19 pandemic, we've reached a "new normal" that will be with us for a long time. For many, what started as an overnight mandate to stay (and work) at home instead of trekking to the office each day has now turned into an everyday routine. And for many still, it's a change that will last well into 2021.
Major companies in Northern California, including Facebook and Google, have all announced long-term policies for working from home at this point. Twitter will now allow some of its workforce to continue working from home forever, if they choose.
But if you've been working from home, you probably also know the inherent challenges that come with it. From household distractions to lackluster computer setups, there's a lot you might be up against.
Not sure where to start? In this article, we'll share some of our tips on how to be productive working from home and set up your workspace so you stay focused, happy, and healthy.
Set a Schedule & Plan Out Your Day
One of the most prominent remote working tips is the idea of planning out your day in advance. This should start with your getting-ready routine, include scheduled break times throughout the day, and continue through your very last task of the day.
Even if you don't have any Zoom calls scheduled, consider changing out of your PJs and going about your normal getting-ready routine. This will act as a mental cue for your brain to switch from "relaxed weekend" mode to "ready to work!"
Next, grab your coffee and review your schedule for the day. Identify three big (or small!) goals, and anything that might be impeding your progress on those goals. Scheduling your day is an effective work habit for all settings, but even more so when you need to stay focused at home.
Invest in Your Workspace
Who wants to work in a cluttered, boring space? One of the biggest perks of working at home is customizing your space and making your own—without any nosy coworkers getting in the way! Take the time to add picture frames, mementos, inspirational quotes, and anything else that will get you through the day. And forget working in bed or on the couch; invest in a quality chair, a proper desk, additional computer monitors (if you need them), and other smart home office design ideas.
Incorporate Indoor Plants
Another way to showcase your workspace personality is by adding some plants around your desk. Indoor plants aren't just beautiful; they offer fresh air all day as they silently convert exhaled carbon dioxide into fresh oxygen for your primary motor functions.
Studies show that Incorporating greenery into your work area or your greater home decor can influence your workday in a positive way, including reducing stress and boosting your creativity. In fact, one study from Exeter University found that office employees experienced a 15% increase in productivity after their bland work environment was revamped with plants.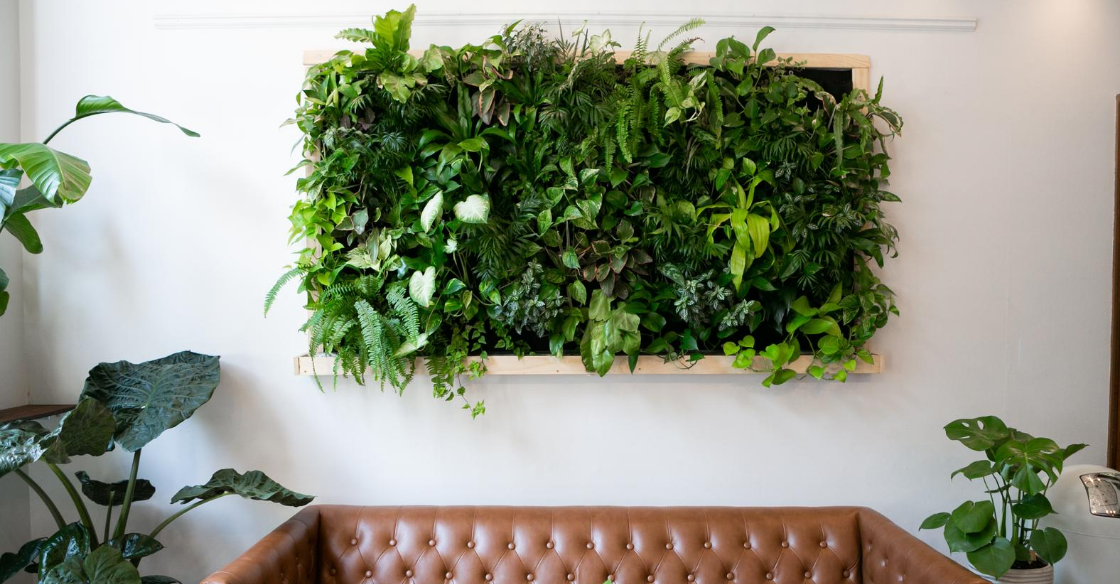 Keep Your Greater Home Happy
Even if you have a dedicated office space, if you walk out to the kitchen to find a tower of dirty dishes or a pile of laundry in the living room, it can be all-to-easy to start panicking.
To help with this, try to keep your general living area as clean as possible. Set yourself up for success the night before by decluttering and handling any chores that might distract you.
Greenify in Other Ways
Don't have a green thumb? Even faux plants and decorating with the color green can evoke a serene sensation within us, and looking at a relaxing desktop picture of a nature scene can center our mind and melt away stress. So when in doubt, add some green to your line of sight!
Letting in lots of natural light will also help, so open those blinds before you even sit down. If possible, situate your desk so you can easily look out the window when you need a break from the screen. In one study, workers who looked out at greenery from their desks took 19% fewer sick days than their coworkers.
Tip: if you've been thinking of doing a little remodeling, consider how much greenery a frameless glass wall system could bring your space!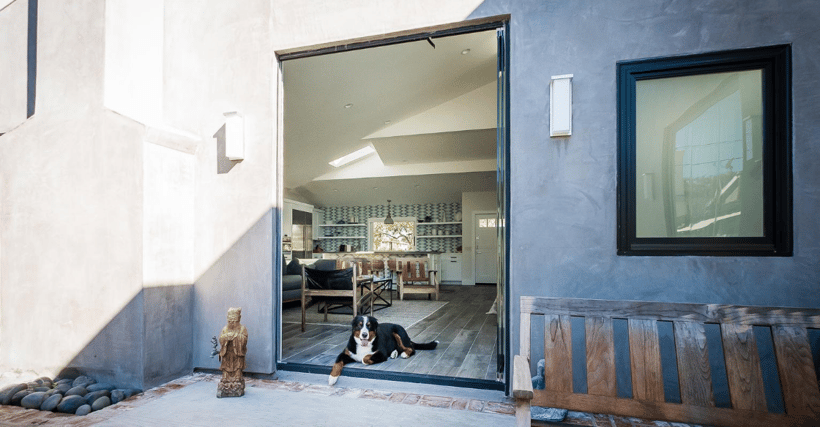 Take a Break
Taking time off from looking at the screen is vital for avoiding eye strain and exhausting yourself before the workday is through. Every now and then, break free from your screen by taking a lap around your home, or give your eyes a break by looking out the window. You can also tweak the tint of your monitor or purchase some trendy blue-light glasses to reduce eye strain.
While it can be tempting to continue working, make sure to take your full lunch break—and if weather permits, take a "walking lunch"! In Northern California we have so many beautiful landscapes to enjoy from the foggy Bay and sprawling parks (Dolores Park in San Francisco is one of our favorites) to the bustling streets of San Jose. All are ripe for exploring on your lunch break. Sitting for too long can have negative effects on your health overall; plus, walking is a great way to keep your metabolism stimulated. Walking for just 12 minutes, combined with other calming techniques like positive thinking, can vastly improve your happiness.
Turn Off Your Computer
As hard as it may be, especially for many of you working in tech, disconnecting is key. At the end of the workday, commit to actually closing all of your tabs, signing out of email, and physically, mentally, and emotionally removing yourself from your workspace. Remote workers tend to have a tougher time establishing a good work-life balance, since the two blend into each other when you're working right next to… well, everything else in your life! Some people create an end-of-day routine to further signal that the day is done. This could be as simple as writing out a quick to-do list for the next day, or saying a specific phrase out loud to yourself.
Find What Works For You
Ultimately, working from home can be a source of challenges, but also a lot of opportunities. If your employer is open to it, you can structure and schedule your day based on when you're the most productive—such as handling heads-down tasks in the morning and taking calls and meetings in the slower afternoons. Once you've found your rhythm, you might find yourself even more productive than you ever were at the office.
Want to let the light in with a frameless glass system? Visit our project gallery for more inspiration and contact us if you have any questions. One of our friendly local reps in the Bay Area will get back to you within 1-2 business days and help you build out your dream renovation.
Read: Office Productivity - More Effective Work Habits
◊◊◊
Experience the difference. Choose Frameless. Choose Cover Glass USA.
Cover Glass USA serves California, Arizona, Nevada and Texas.