When it comes to hosting guests or extended family in your home, your priority would be to have them feel truly welcome and comfortable in your space. One way of doing that is allowing your home to do the talking: in other words, by coordinating various aspects of your home design to create a beautiful, inviting space that will leave a lasting impression with your guests, making them eager to visit again.
1. First, the Foyer
First impressions linger longer: so, don't ignore the power of a well-designed foyer. The foyer is after all one of the most visible parts of your home. Set the tone for the rest of your guests' visit by welcoming them into a beautiful foyer that's accented with beautiful furniture, décor and finishes. Your foyer should be well-lit, provide space for sitting and storage spaces for coats, keys and shoes. You can also use indoor plants to great effect.
2. Welcoming Walls
You can use your walls to draw your visitors' eyes to them by decking them in bright and bold colors or wallpaper. For effect, paper or paint the wall that is directly visible from the entryway. You can pick any kind of pattern from checkers to florals in any variety of colors: the brighter, the better. If bold wallpapers are not your thing, you can also display art or photographs in a grid or any arrangement which works best for you.
3. Let the Light In
Nothing is more welcoming than a space that is brightly lit by natural sunlight during the day, and soft, understated lighting at night. Make use of natural light as much as you can, flooding the room with sun by investing in the right type of windows like frameless sliding glass doors or French doors. As the daylight drops, make use of task and accent lighting to create a cozy, inviting space. You can also make use of light fixtures behind potted plants or art-décor pieces to create interesting shadow effects on the walls.
4. Texture with Textiles
Add more definition to your room by using textiles in different, creative ways. For instance, you can start with plush area rugs to define your spaces - some homes even layer different rugs for that extra pop of creativity. Textiles also come into play in the type of upholstery you choose for your furniture and pillows: you can go for soft and deep furniture, offset by pillows in bright colors and patterns to give your room a unique feel that typifies your own personality.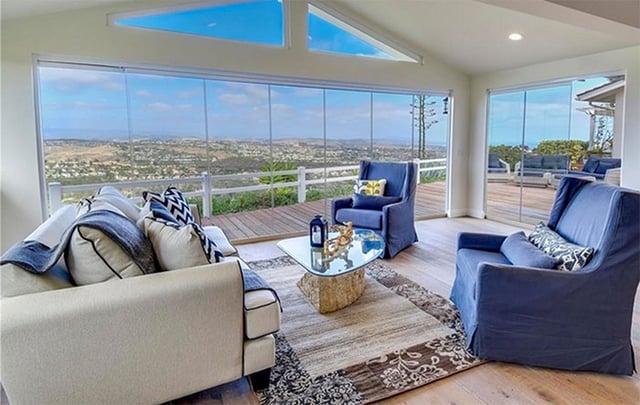 5. Free Flow around Your Furniture
This is an oft-overlooked aspect in interior space design. Take into account how you and your visitors can make your way out of the living room to reach another part of your home: are you or they having to wend your way around to avoid bumping into something or squish past furniture? You'll need to reconsider your furniture arrangement.
6. Consider your Ceiling
The fifth wall shouldn't be ignored: in fact, it can add character to your home in a way that's hard to beat. You can opt for papering it or painting it with bright and bold colors to match the rest of the room. If your ceiling already has definition and design, accent and highlight it through the use of recessed lighting, pendant lamps, designer fans, chandeliers and other ceiling accessories.
7. Contrasting Colors
Uniform color themes are so yesterday. Well, not entirely: it's good to work with a fixed color palette; however at the same time, you can veer a bit off the theme by adding a splash of a different color(s) that stands out from the rest of the space. From brightly colored throw-pillows to furniture that stands out from the rest of the décor.
8. Dispose the Disarray
Piles of books, boxes and papers scattered around the room can really be an eyesore and take away from the room's ambiance. So, declutter your rooms: not only will it make your room feel welcoming and appealing, it can also make you feel less stressed and overwhelmed. So stack your clutter away before your guests show up.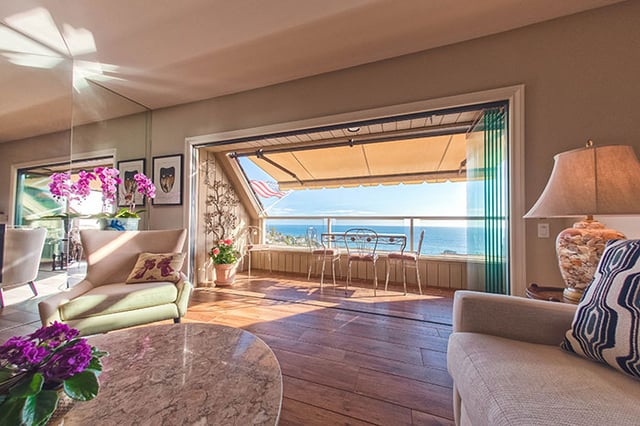 9. Fragrance-Filled Spaces
No one wants to walk into beautiful space, only to be assaulted with an unpleasant odor; it can completely turn them off. So, make sure your room smells pleasant or at the least doesn't have any unpleasant odors floating around. You can use fragrant-smelling indoor plants like orchids, palms and peace lilies, which are natural air purifiers. Keep your windows open as much as you can: sunlight is a natural odor killer. Also, use natural air fresheners, scented beeswax candles and potpourri for natural, yet mild fragrances.
10. A Pop of Personality
You're running a home, after all, not a five-star establishment: so, it wouldn't be home if you didn't add a dash of your personality to your rooms. It's an excellent way to give your guests a feel of who you really are. Creativity is the only limit you have here: hang a DIY art project in every room, or repurpose a piece of furniture in your own unique way.
Do you have your own ideas for how you make your home inviting? Sound out in the comments below, we'd love to hear your thoughts.
Looking for more inspiration?