Summer is here, and with it comes exciting new opportunities to make your home more luxurious and inviting. Whether you plan on hosting backyard BBQs, lounging by the pool, or having lazy days around the house, staying up to date on residential design trends can help keep your home trendy and functional. Check out our favorite 2021 interior design trends that will be on the rise this summer.
Breezy Boho Chic
Boho Chic is all about creating a relaxed and effortless space with natural decor elements. Items like up-cycled furniture, exotic flea-market finds, reclaimed wood, and saturated colors can help you achieve this look.
Natural materials like rattan, cane, wicker and other woods accompanied by patterned textiles and light tones create an airy and spacious feel. Sheer curtains and other diaphanous fabrics also lend themselves well to this style. Add a few potted plants, hanging floral baskets, and succulents, and you'll be ready to take on the summer in style.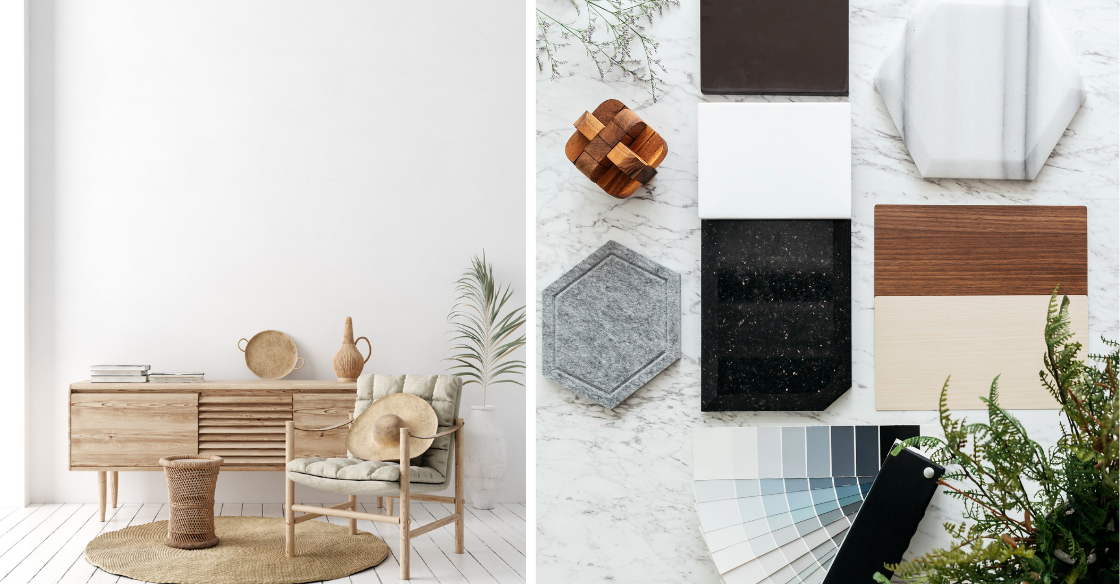 Organic Elements
Gone are the days of industrial or minimal design styles. Instead, this summer's interior design trends for 2021 are all about creating an organic feel. Natural light woods, cotton, and stone will all be popular summer decor materials this season. This trend also provides an excellent opportunity to incorporate plants and flowers into your home, whether they're fresh-picked or faux.
You can either deck your space out in botanical prints and palm leaf wallpaper or go for more subtle natural accents like a bowl of citrus in the kitchen. Regardless of how you bring these summer decoration ideas into your interior design, choosing organic elements that speak to you is essential.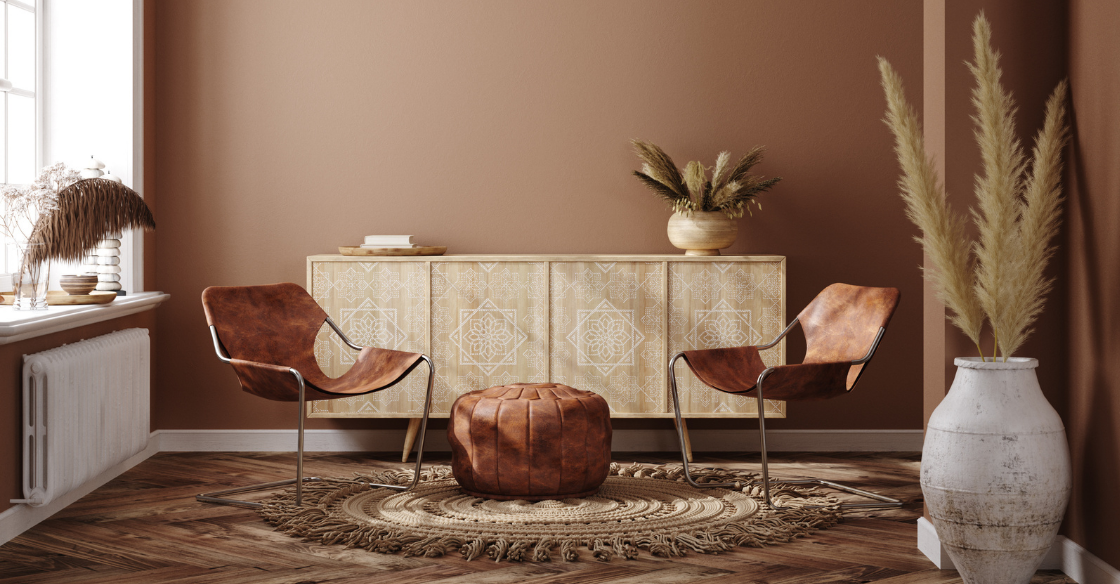 Natural Light
One of the easiest, cheapest summer home decor trends is opening up your home to natural light. Sunlight can liven up any space by amplifying colors, creating a more spacious feel, and even improving the occupants' mood. Frameless glass wall systems have become an increasingly popular method of creating more natural light in homes.
With no frames around our folding glass doors, we create "open concept" door swing systems that allow unobstructed views and natural sunlight. Glass walls make rooms look bigger and brighter and are perfect for both open floor plans and traditional layouts.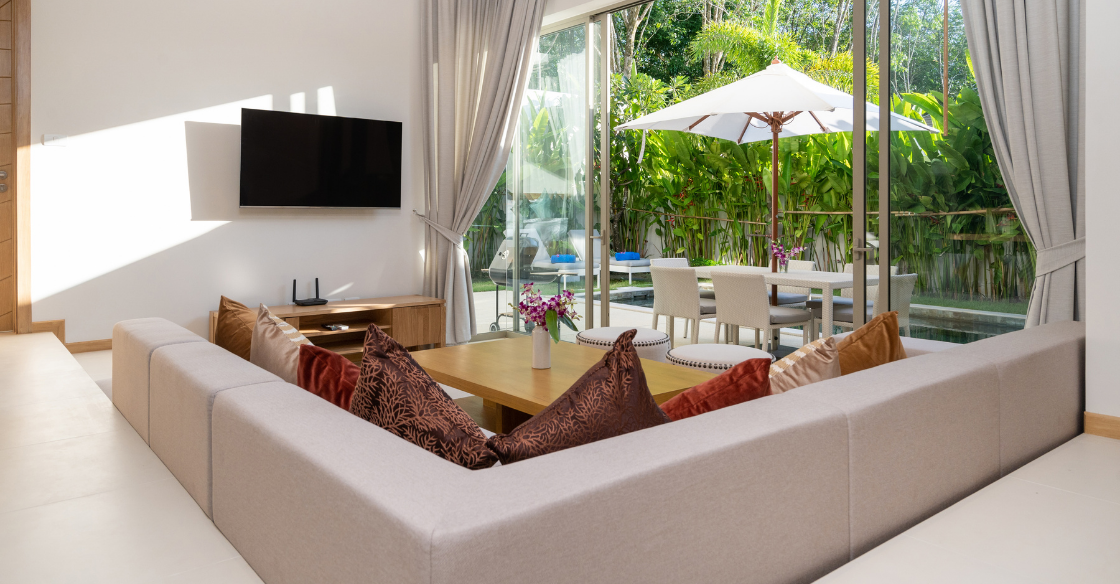 Functional Outdoor Environments
After spending so much time inside, homeowners are pouring money and time into creating an inviting outdoor living space. Sunrooms, expansive patios, twinkle lights, heaters, quality outdoor furniture, outdoor kitchens, and gazebos can create the perfect environment for relaxing and entertaining.
If you have a lush backyard or poolside setup, frameless walls and doors are a fantastic way to integrate indoor and outdoor spaces and create unobstructed views of your surroundings. The panels of each system seamlessly stack, allowing for customization and versatility when creating openings. Unlike traditional sliding glass doors, frameless glass eliminates an entire wall, extending usable space and making indoor-outdoor layouts more functional.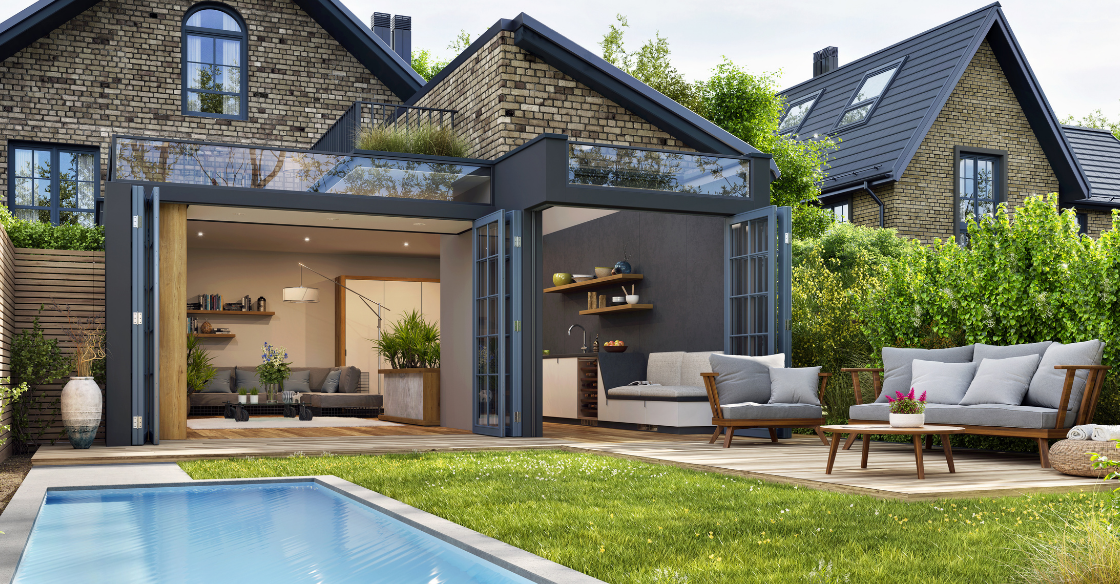 Eco-Friendly Design
A push for more eco-friendly habits has influenced the interior design industry by limiting negative environmental impacts through design elements. When redecorating your home, be conscious of the effects of your design choices and habits on our planet. You can incorporate eco-friendly design into your home by opting for sustainable furniture made from recycled materials, purchasing eco-friendly appliances, and limiting your energy consumption by using natural light during the day.
Bring Summer Interior Design Trends into Your Home
Ready to invest in your home's appeal and overall value this summer? Thanks to premium Finnish engineering built into one innovative, intuitive solution, CoverGlass offers a luxury interior design option that can elevate any home. Its captivating design and household benefits make it held in high regard by world-class architects, homebuilders, and real-estate developers across the US.
Request an online consultation to connect with our glass door and window experts to find out how frameless glass can enhance your property with these 2021 interior design trends this summer.