Are you thinking about giving your home a facelift? One of the most popular home remodeling projects includes adding exterior or interior frameless sliding glass doors. This project can have a dramatic effect and doesn't require a total home remodel.
Not sure if you should opt for interior or exterior frameless sliding glass doors? In this article, we'll discuss both and share what makes Cover Glass an optimal choice to accomplish your vision.
There are different uses for interior and exterior frameless glass doors, and they can transform any room in your house for the better!
Interior Frameless Glass Doors
Interior glass can give your home a more open and larger feel. Glass also has the advantage of being resistant to the elements, such as fading from the sun or swelling and rust from moisture. Even better is that interior doors with glass panels are thinner than a traditional door, so you can actually end up having more space in your home!
All Cover Glass interior glass doors include:
Frameless design
Our folding glass doors have no vertical frames between the glass panels. Their interlocking design creates a cohesive, seamless look that is modern and awe-inspiring.
Flush floor-mounted racks
The tracks that allow the doors to slide and pivot are flush with the floor. No bulky strips or tracks to clutter up your space or cause a tripping hazard.
Tracks and side jams can be matched to any color
We'll match the tracks and side jams to your home to ensure a seamless look.
One sheet of 3/8" tempered glass
Tempered glass is stronger and more durable than standard glass. Our glass is safe for interior and exterior use and is virtually unbreakable.
Top and bottom locks
We include concealed deadbolt locks at the top and bottom of the first panel. This system ensures safety without creating a bulky look. You also have the option for a lock to be included on every panel.
Get inspired by checking out our list of interior glass wall trends.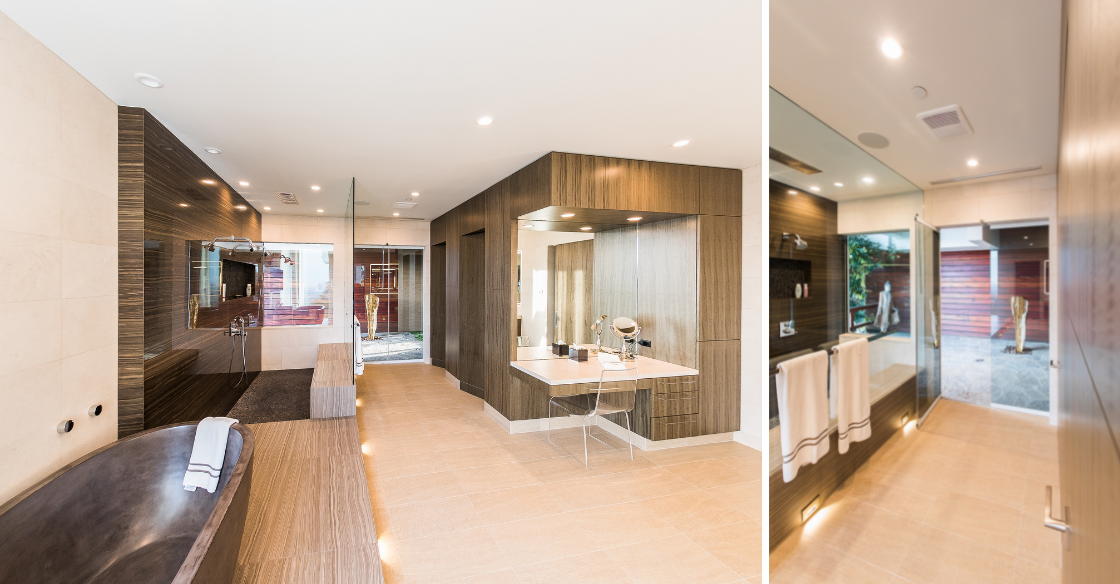 Exterior Frameless Glass Doors
There are countless ways to use exterior frameless glass doors. The only limit is your imagination!
The recent shift to integrating indoor and outdoor spaces has inspired the exterior glass door trend. In sunny locales like California, Nevada, Arizona, and Texas, homeowners want to enjoy the outdoors year-round. A frameless glass door that connects the interior to the exterior can open up a space and make any home an entertainer's dream.
Exterior frameless glass doors are also perfect for homeowners who want to enjoy the view from their windows without their eyeline being obstructed by unsightly frames and screens. With exterior frameless glass, your property gets an instant upgrade, and you can enjoy your home to the fullest.
Like our interior doors with glass panels, our exterior glass doors include:
A frameless design
Top and bottom locks

Flush floor-mounted racks

Tracks and side jams can be color-matched to any color
Other features that are unique to our exterior panel system include: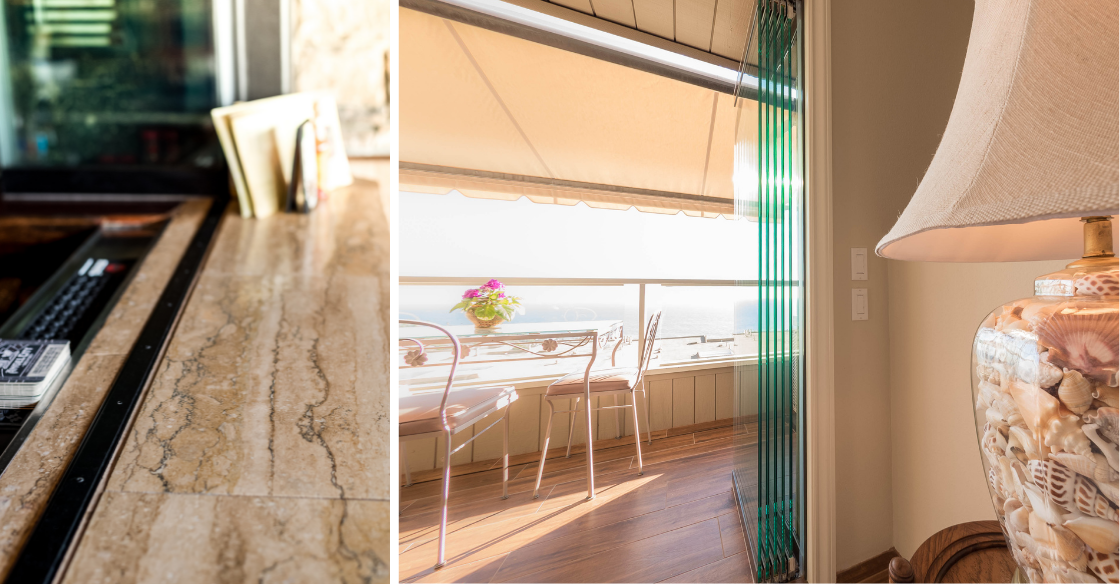 Multiple glass color options
We offer a variety of color options, not just clear! You can also select light gray, light bronze, or reflective bronze to match your home's ambiance.
Low-E glass
Short for low emissivity, our Low-E glass coating reduces heat transfer. This helps prevent your home from feeling hot, and it also blocks UV rays.
UV protective
Traditional glass windows and doors can wreak havoc on your home's furniture and other valuables by causing discoloration and fading. Our UV protective glass lets the sunlight in while keeping damaging rays out.
Virtually impenetrable
Our ultra-strong tempered glass is five times stronger than other tempered glass available on the market. It's rated to withstand winds of up to 222 miles per hour!
Sound deadening
The world is beautiful, but it's also noisy! Our glass panel systems lockout sound so that you can take in the view without taking in the sound pollution.
Title 24 compliant
Energy-efficient homes are a must in today's climate. Not only do they save on energy bills, but they also help save the planet. Our materials comply with Title 24, which is a collection of energy standards designed to reduce energy use.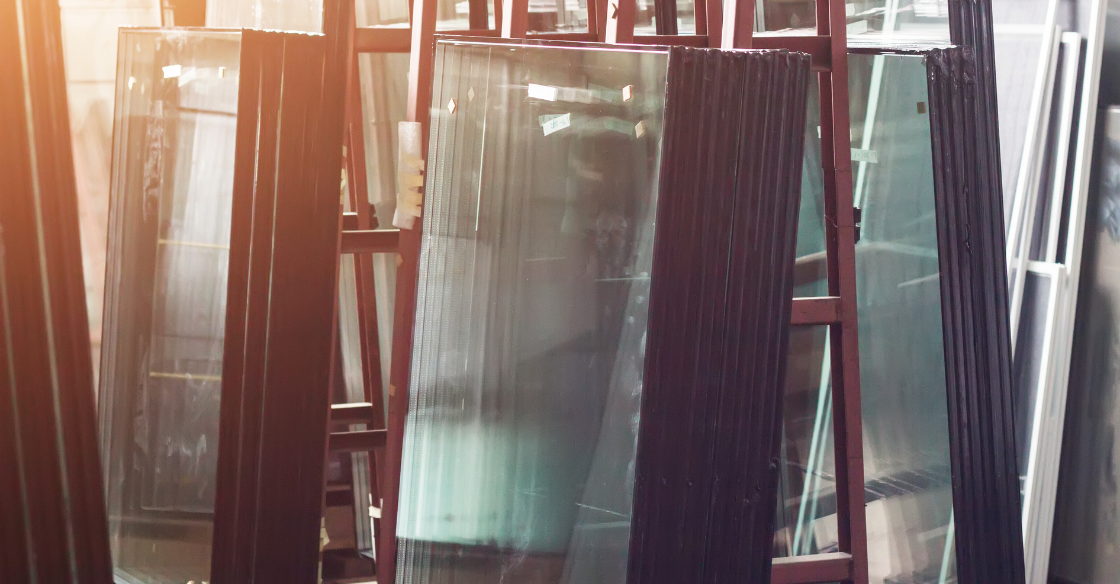 The Cover Glass Promise
We put a lot of care and expertise into Cover Glass sliding doors. Regardless of whether you choose exterior or interior glass doors, you can be assured of the following:
Drainage and waterproofing come standard: We do all of our own drainage structures to divert water away from your home and into any existing landscaping or drainage on your property.
Wind and moisture-free seal included: Our UV-protected interlocking channels create a wind and waterproof seal to protect your home.
Installation included: Your project can be completed in as little as four weeks.
Warranty: We provide a lifetime warranty on the glass and a 10-year warranty on the system and parts.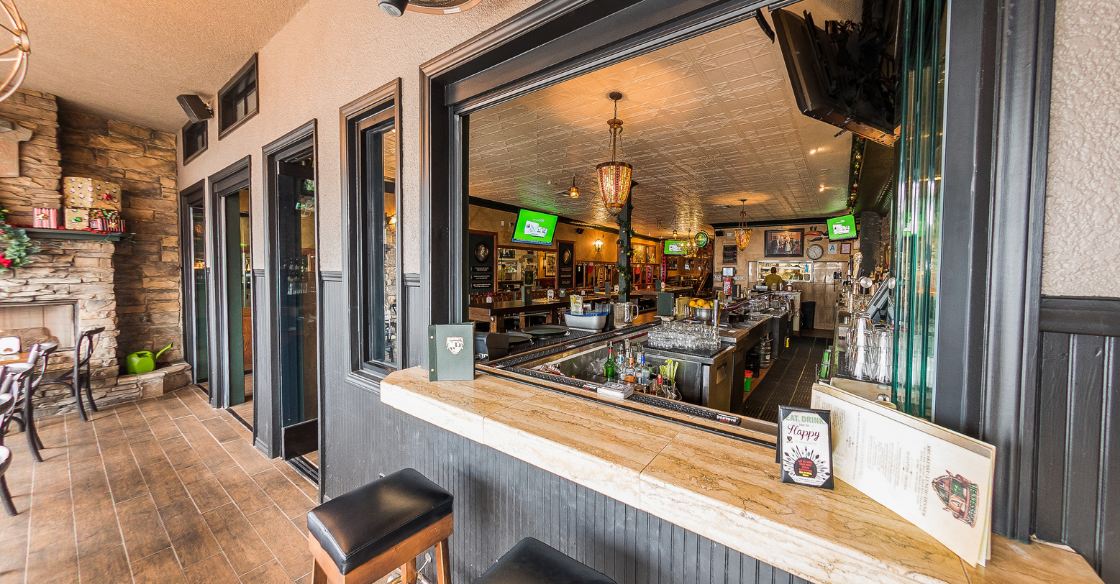 Get Started with Cover Glass
Floor-to-ceiling glass windows and doors add both style and function. There are several ways to incorporate frameless glass doors into your home's architecture, ranging from the practical to the extravagant.
For example, if you have kids, you might want to be able to observe them playing outside while you're working or doing household tasks. A glass-paneled wall allows you to achieve exactly that.
Or, you may want to be able to take in expansive nature views without leaving your home. From panoramic ocean views to mountain and desert landscapes, Mother Nature is beautiful. Imagine being able to take in the entire horizon from the comfort of your couch or patio!
At Cover Glass, we've been working with homeowners, contractors, and architects for more than 35 years. By transforming properties and bringing the outside "in," our clients have been able to experience the wonderful feeling of living in their dream home. Ready to experience that feeling? Contact us to get your free estimate.
◊◊◊
Experience the difference. Choose Frameless. Choose Cover Glass USA.