It can be difficult separating your home builds from the rest; which is why innovative new products can be a godsend when it comes to differentiation in the home market. Today we are going to discussing how you can use exterior frameless glass doors to set you apart from the rest.
Buildings With Views
"We didn't invent the view, we simply perfected it." - Cover Glass USA


If your construction site has an amazing view, you will want to capitalize on that for the sake of your client. Using our frameless glass door panels and windows offer an uninterrupted landscape whether they are opened or closed.
Passive Heating and Cooling
Nobody likes high utility bills, and the green movement is coming on strong. Set your construction on the next level by instituting passive solar heating, and utilizing the refreshing ocean breeze or cool mountain air. Our frameless glass doors operate in a variety of ways to allow for maximum air circulation, or a completely open breezeway.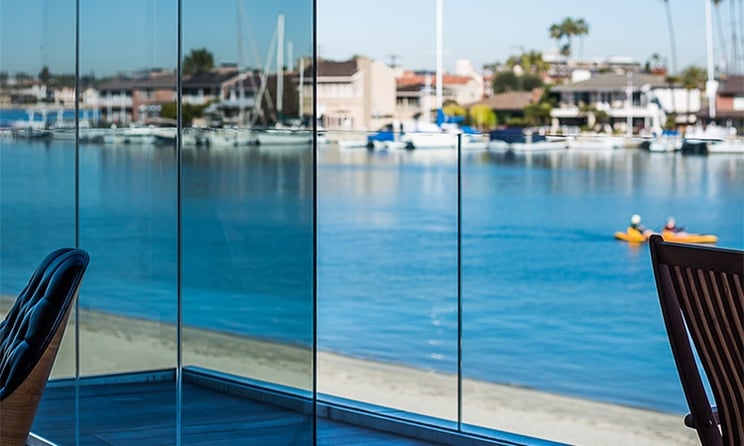 Seamless Interior/Exterior Spaces
Take an open floor-plan to the next level by opening up an entire wall to the great outdoors. Whether you have a pool in the backyard or a beautiful deck, open spaces are always a refreshing experience.
Turn the Corner
Our unique design allows you to use frameless glass doors in innovative ways; including 90°, 45°, 120°, 150°, 160°, 170°, and 180° angles.


Don't settle for ordinary, set your goals on innovative and standout ways to make your homes stand out from the rest.
◊◊◊
Experience the difference. Choose Frameless. Choose Cover Glass USA.
Cover Glass USA serves the Southern Californian region, including Malibu, Calabasas, Santa Monica, Newport Beach, San Diego, Santa Barbara and other beautiful cities.