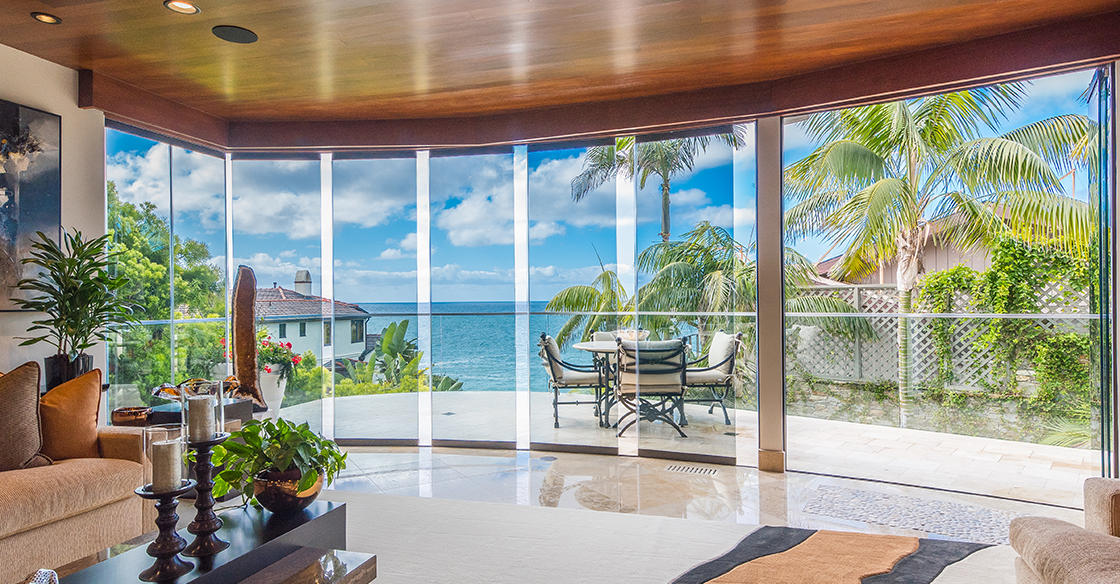 The beautiful views and natural sunlight afforded by glass patio doors and expansive windows come with a tradeoff: the exposure of your home to the elements. Slight cracks in non-weatherproofed sliding glass doors can leave your home vulnerable to water leakage. This leakage could potentially lead to costly repairs, which can run up to $8000, such as black water extraction and mold remediation.
Water is the only element you need to worry about. Even the most pleasant, mildly sunny days can let in harmful UV rays. Sunlight can affect your skin indoors, and damage nearby furniture and wood. This is where weatherproofing comes in.
WHY SHOULD I WEATHERPROOF MY SLIDING GLASS DOORS?
Even if you live in an area that rarely has inclement weather, it's crucial to consider weatherproofing. Not only does it protect your home on wet and windy days, it can also help increase your home's energy efficiency.
Since glass is a poor insulator, sliding glass doors can make it difficult to keep your home cozy in the winter and cool in the summer. According to the US Department of Energy, investing in proper waterproofing for your sliding glass door can pay off in the long run, helping you save up to 20% of your home heating and cooling bill.
Weatherproofing your windows and doors is well worth it. Some top benefits include:
Avoiding costly repairs
Lowering energy bills
Keeping you and your family safe from the elements
Lengthening the life of your home's interior & furniture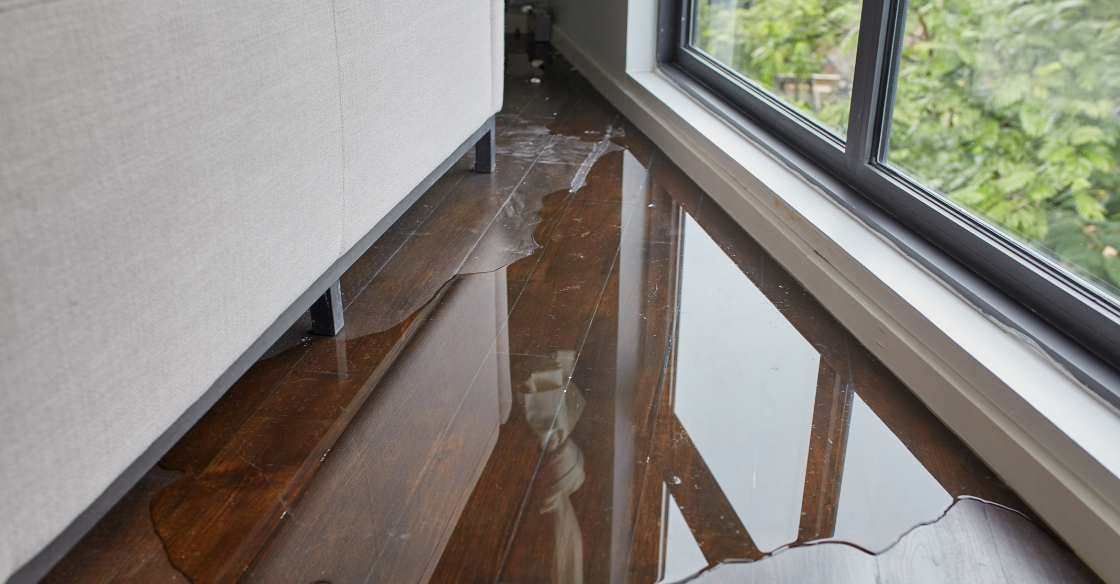 HOW DO I BEGIN WITH WEATHERPROOFING?
If you are looking for how to weatherproof sliding glass doors, don't worry. We have you covered. Below are ways that Cover Glass weatherproofs your exterior frameless sliding glass doors for improved function and aesthetics.
Low-E Glass Coatings
The first step is investing in glass panels that have Low-E glass coatings. These provide thermal energy insulation and solar energy retention. Windows manufactured with the invisible low-emissivity (Low-E) glass coating pay-off. Although they can cost about 10% to 15% more than regular windows, they can also reduce energy loss by up to 30% to 50%. With Cover Glass, you won't find yourself turning the thermostat up more in the winter and cranking up your AC in the summer.
Low e-glass coating also counters the damaging effects of UV rays, saving your skin as well as your wallet. Cover Glass uses Pilkington's Energy Advantage™ Low-E glass, which works to reflect latent room heat back into the room.
Interlocking Channels
By using translucent UV-protected interlocking channels, we can ensure a proper seal between panels to protect your home from water, wind, and air leaks.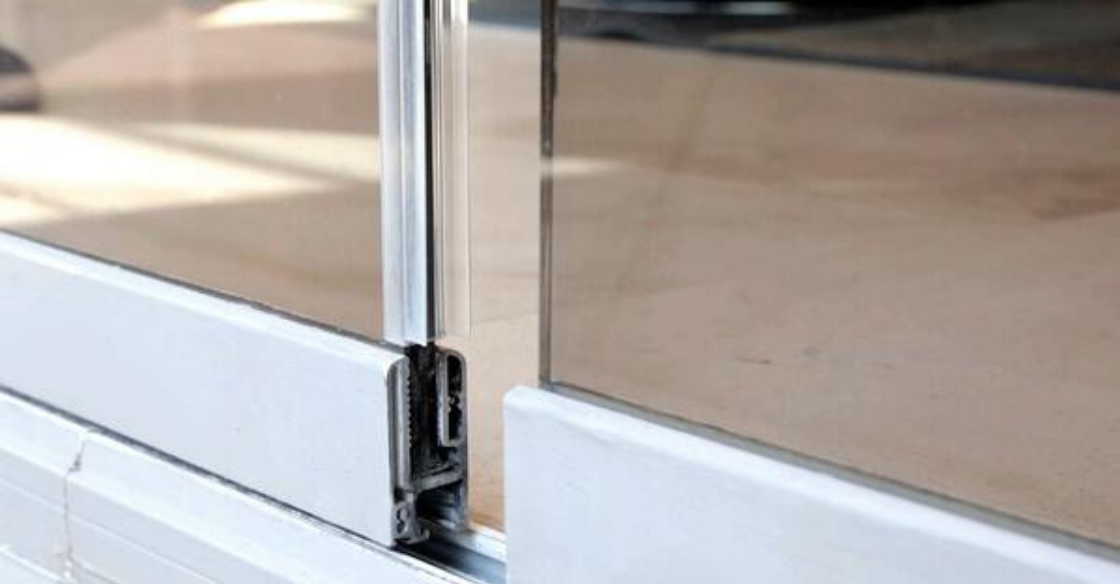 Sealed Tracks
Prior to installing our track, we wrap the opening with Protecto Wrap, which meets ASTM 2112 standards. Then, we apply Sikaflex, the industry's best sealant, to fill any remaining gaps. These pre-installation steps prevent water from escaping the track and leaking into your home, causing costly and foul-smelling water damage.
Our track sealing provides aesthetic benefits as well. It allows us to install doors in 45°, 90°, 120°, 150°, 160°, and 170° angles, as well as the standard 180° angles.
Track Drains
Depending on the degree of water exposure your home is at risk for, we provide two water draining options:
Weep holes are drilled at the lowest point of the track to ensure any water will simply drain out of the track. Typically, one weep hole is added to each panel, but this varies depending on the project.
Drainpipes at the base of the track will either run in the front or underneath the sliding track. The pipes are made of a flexible material known as polycarbonate and can thus be hidden from view.
UV Protected Panels
Weatherproofed windows and exterior doors don't only come in handy on days with inclement weather. All of our panels are coated with a protective, UV-resistant Low-E glass coating that reflects the harmful wavelengths of sunlight while absorbing essential heat and light energy into the room.
By blocking infrared light, we remove the source of heat that raises the temperature inside your home. So you can save on air-conditioning costs while enjoying the natural light. This will help ensure that your furniture retains its color and protect you and your family's skin from the sun.
Weatherproofing your sliding glass doors can both protect you and your furniture from inclement weather and provide long-term cost savings. A sliding glass door that is vulnerable to the elements leaves you at a high risk of excessive heating bills and cooling costs.
Learn more about our weatherproofed glass windows.
You can be assured that all of our Cover Glass installations are equipped with features like UV protection, sealed tracks, and interlocking channels. These features allow you to efficiently control your home's temperature and keep UV rays and water out. Contact us today to request a quote for weatherproofing your doors or windows.