It's raining, it's pouring… and if your windows are leaking, you'll be far from snoring.
If you've ever come across a leak or water damage in your home, you know how much of a nightmare it can be. Not only is it a hassle to deal with, it can cause long-term damage throughout your home if left untreated (or if you don't notice it right away).
As you think about how to weatherproof your entire home, it's important to pay special attention to your windows and any glass doors you may have.
Keep reading as we share 4 reasons why!
Water Damage Can Be Costly
According to estimates from Fixr, the average cost for repairing water damage is around $3,000, but the high end of the spectrum could run you $8,000 for things like black water extraction and mold remediation. Yikes!
Of course, there's a lot of other factors that can go into this cost, too. Depending on where the water is leaking in from and how long it's gone unnoticed, you might be in for a host of other things, like replacing carpeting or hardwood floors in the immediate area.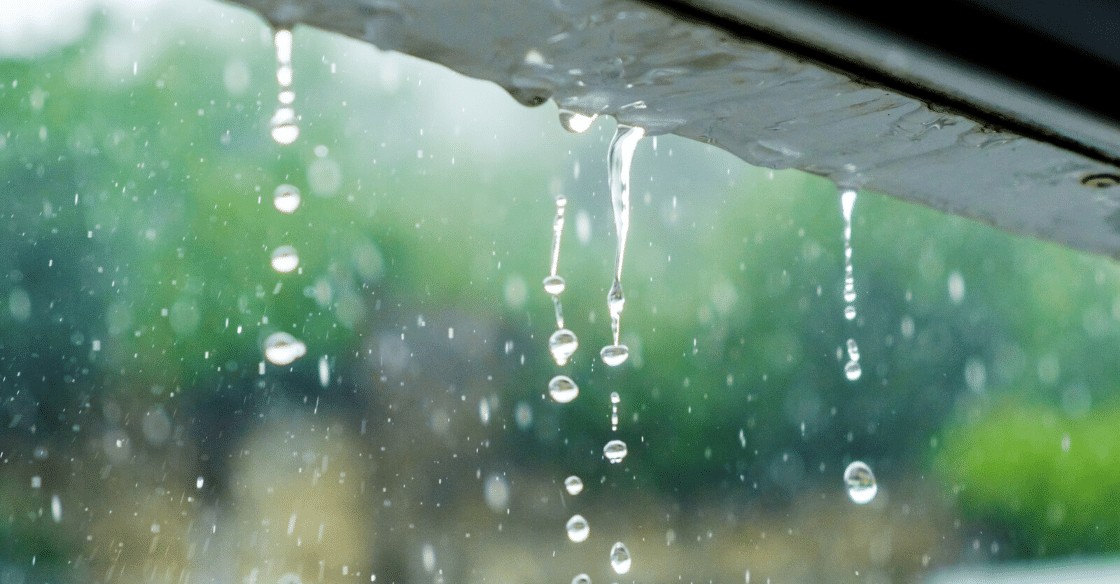 Water damage can spread within minutes; and within hours, any furniture it comes into contact with can begin swelling and dyes on non-colorfast fabrics can begin to bleed. Give it a few weeks, and mold can grow and even begin burrowing into other organic materials. At this point, depending on the severity, the entire structure might need to be gutted. While this is certainly a worst-case scenario, it just goes to show how important it is to make sure your doors and windows are waterproof! Understanding how to prevent water damage is the first step.
How to Weatherproof Windows for Water Damage:
Seal gaps and cracks with caulking
Pair with double-duty hurricane shutters or panels
Summer Has Its Own Problems
If you've made it to summer and figured you're in the clear, think again. While water damage from pooling rain can be costly, the summer heat poses its own challenges.
To weatherproof your home for the summer months, you'll need to think about what parts get sun exposure, whether that's through windows, skylights, or glass doors. UV radiation affects you indoors, believe it or not, and it can also be damaging to any wood and furniture nearby. To protect your furniture and hardwood floors, you'll want to consider using a sealant.
How to Weatherproof Windows for UV Damage:
Apply compression, V-type, or foam weather strips
Use foam tape for windows that are already slightly warped
Consider insulating windows with window film
Invest in

low-e glass coating

, which counters the damaging effect of UV light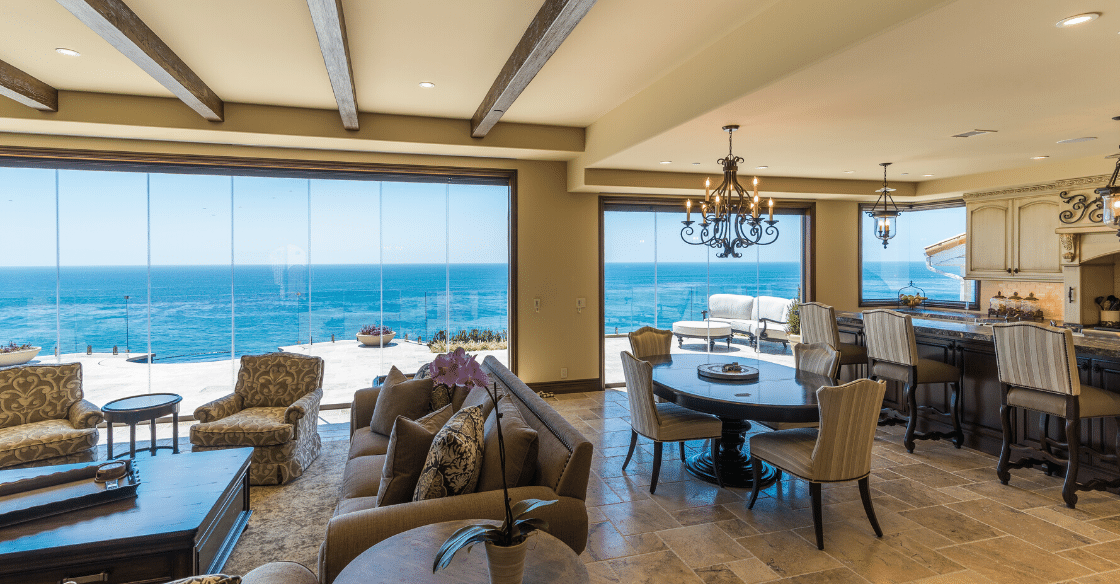 Heating & Cooling Costs Can Add Up
Weatherproofing can also reduce your energy consumption, whether you're trying to keep things cozy in the winter, or avoiding the stifling heat of the summer. While using blackout or cellular shades can certainly help cool things down, investing in proper weatherproofing can be a drastic improvement; in fact, you could save as much as 20% of your home heating and cooling bill, according to Energy.gov!
Not only that, you'll help the environment. Many homes in the United States don't have enough insulation, and it's completely natural for air leaks to occur. If left untreated, you'll end up wasting money and energy to combat the drafts and keep the inside of your home comfortable. Ideally, you should be checking your home for air leaks and energy loss every year. You can either hire a professional to do an energy audit, or you can DIY it.
How to Weatherproof Windows for Inclement Temperatures:
Invest in double-pain windows
Increase insulation with shutters
Install blackout or cellular shades
Seal air leaks with weatherstripping
Sealing Windows Keeps Other Unwanted Things OUT
There's another benefit to sealing up your windows, beyond reducing air drafts and limiting UV damage. Simply put, a weatherproof window is also a bug-proof window! Instead of allowing space for creepy crawlies to enter your home, proper sealing keeps the bugs out.
Ants are a common pest that like to take advantage of the smallest of hairline cracks in your caulking or weatherstripping—especially if it's been raining, as they like to seek shelter to avoid drowning. And if you've got pets or crumbs sitting around, your home is all the more inviting.
How to Weatherproof Your Home for Bugs:
Check your foundation, windows and door frames for cracks
Get rid of any plants or vegetation that's touching your home
Remove wood debris, trash, or piles of leaves in your yard
Clean up food debris inside immediately
Next Step: Your Doors!
As you're fixing your windows, don't forget about weatherproofing your glass doors, while you're at it! When you choose Cover Glass sliding doors, you have two options for your sliding glass drainage system: weep holes or drainpipes. Our crews will manage all of the installation and help you choose the right option for your home.
And of course, sealing your doors from the elements will help throughout the year in the same way that sealing your windows does. To ensure your system remains weatherproof, we use multiple protectants to prevent any damage from factors. Each panel uses translucent UV protected interlocking channels to protect your system from water and wind.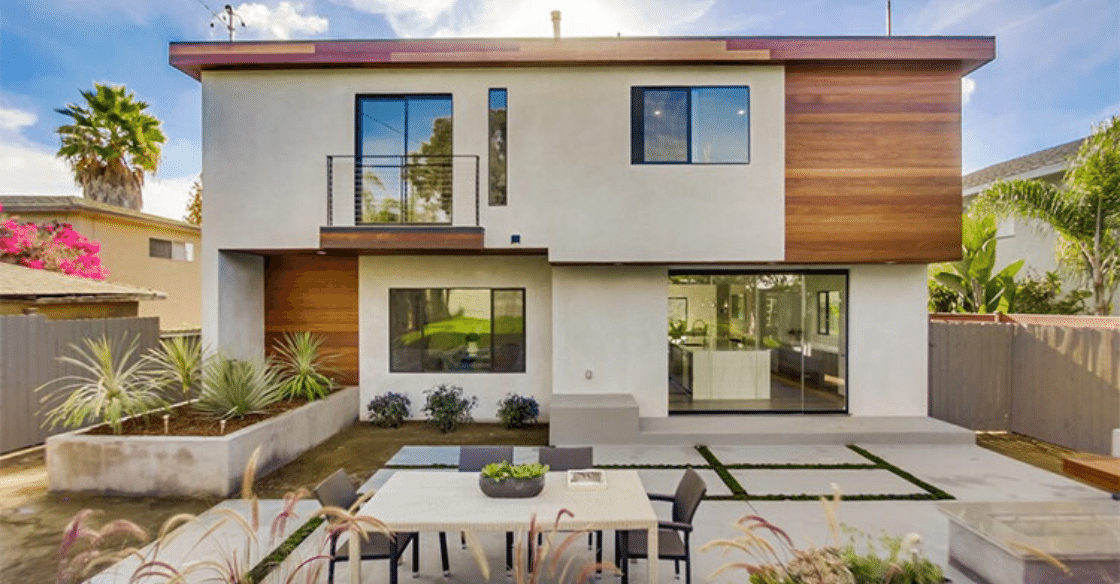 Elevate Your Home with Cover Glass
Ready to elevate your home with frameless sliding glass doors? Our glass panels are unlike any other product in the market—with no frames around our sliding glass doors, we specialize in creating "open concept" swing door systems that freely slide and stack at a 90˚ angle on the side. This allows for clear, unobstructed views that truly transform your home.
We also specialize in frameless glass window systems, a smaller version of our glass doors that make just as much of a statement, as well as curved frameless glass for a modern and showstopping look.
At Cover Glass, we're well-versed in weatherproofing your system, so you can enjoy it for years to come. To learn more, visit one of our showrooms, schedule a video consultation, or contact us here!