Whether you're a homeowner, builder, architect, or business owner in Arizona, frameless sliding glass doors are the perfect design element to add a bit of elegant flair to your property. Frameless glass doors instantly enhance visibility between spaces and can create a beautiful indoor-outdoor living experience in any home or business.
As an Arizona property owner, you're likely well aware of the challenges that Southwestern weather can pose to home design projects. Because glass is a durable material, it's resistant to weather and has an extensive lifespan. Frameless sliding glass doors are an investment you won't regret, but if you still need some convincing, check out these seven reasons to install frameless sliding glass doors in Arizona: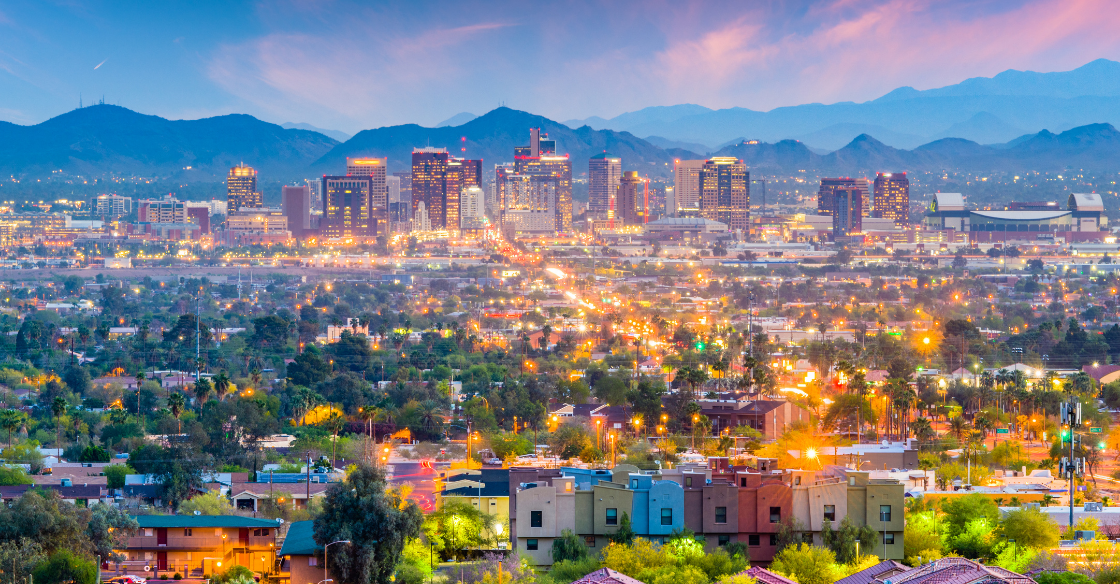 Benefits of Sliding Glass Doors in Arizona
Increased Natural Light
What better place to take advantage of natural lighting than sunshine-y Arizona? Frameless glass doors offer unobstructed views of your outdoor environment, which naturally lets sunlight into your home. Natural lighting is not only important for aesthetic purposes, but it's essential for your health. Limited exposure to sunlight has long been linked to depression. Natural light has been proven to increase energy levels and help regulate your circadian rhythms for deeper and more energizing sleep. The unobstructed sunlight you'll receive from frameless glass doors will keep you AND your home healthy and happy.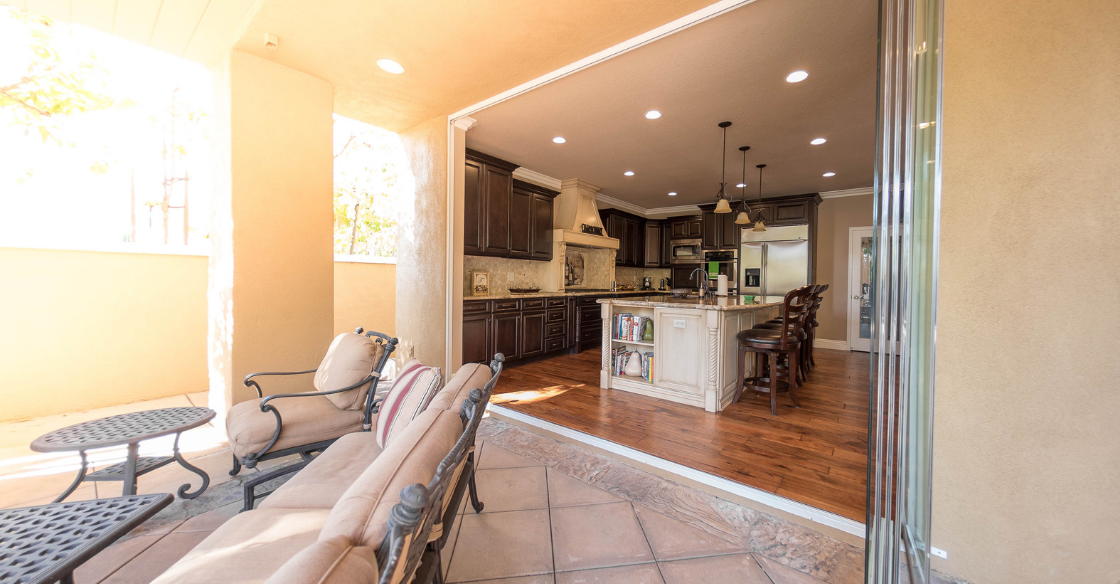 Temperature Control
As you very well know, the heat in Arizona can be pretty extreme. According to the National Weather Service, Phoenix saw 52 full days of temperatures 110 degrees or higher last year alone. Sliding glass doors can be a lifesaver when it comes to combating this Southwestern heat. By using a combination of technologies from Cover Glass for your sliding glass doors, you have the option to open or close as many or as few of the sliding glass panels as you'd like. In the hot Arizona summer, you can keep the panels closed to keep in the A/C, and in the cooler months, you can completely open them to let in the breeze. Our track system's versatility allows you to customize the airflow in your home exactly to your liking.
Maximizes Outdoor Areas
Traditional doors negatively impact the flow of open concept spaces by visually separating a room from the outdoors. If you have a large backyard that you want to open up to the main part of your home or a side entrance that you've been meaning to use more often, installing frameless patio doors can seamlessly integrate indoor/outdoor living spaces.
Cover Glass folding glass doors interlock directly into each adjacent panel with a tightly sealed UV-protected translucent polycarbonate channel that ensures you're still protected against the elements while opening up space and leaving your view free of bulky obstructions.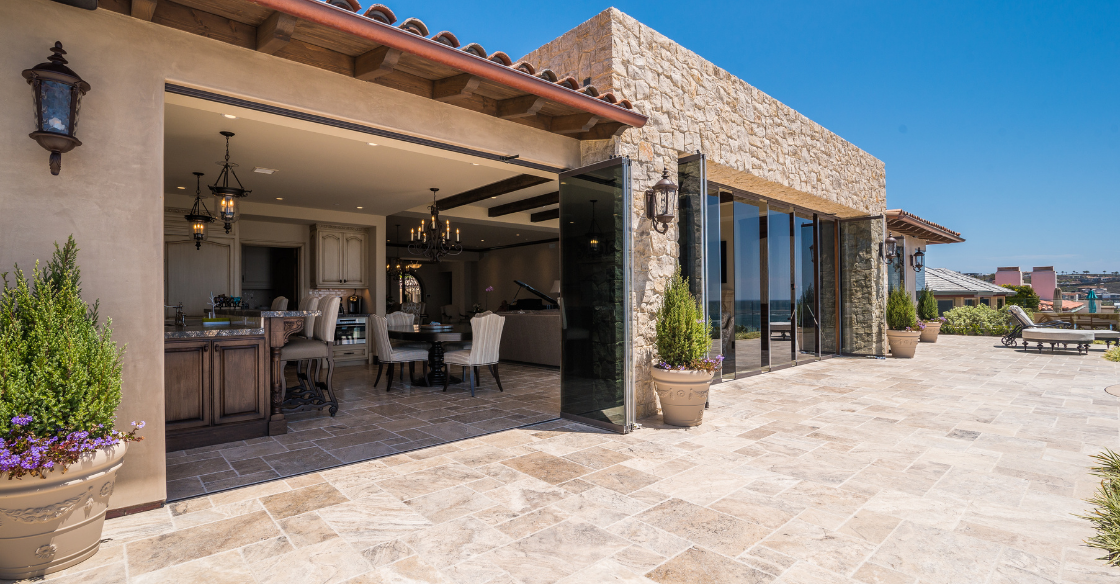 improved Safety
The safety of you and your family is our number one concern here at Cover Glass USA. Our glass door system is 5X stronger than regular glass, tested to withstand over 222 mph of wind. Unlike other single track systems, our panels can't lift from the track. We take all the weight from the underside of the header by design, and the bottom track acts purely as a wheel guide. Being a top hung system, you cannot lift or pry out a panel, improving the safety of your home. Because we use a top-hang system, the glass panels' weight will not put the lower wheels under duress over time, which helps maintain your sliding glass doors' functionality and fluidity.
For an effective yet concealed look, our deadbolt locks both at the top and the bottom of the first panel to the inside of our glazing channel. This allows for our system's seamless look to stay uninterrupted while still ensuring your safety. Alternatively, if you prefer "essential entry access" from the outside or a lock for every panel, we do have an option for both.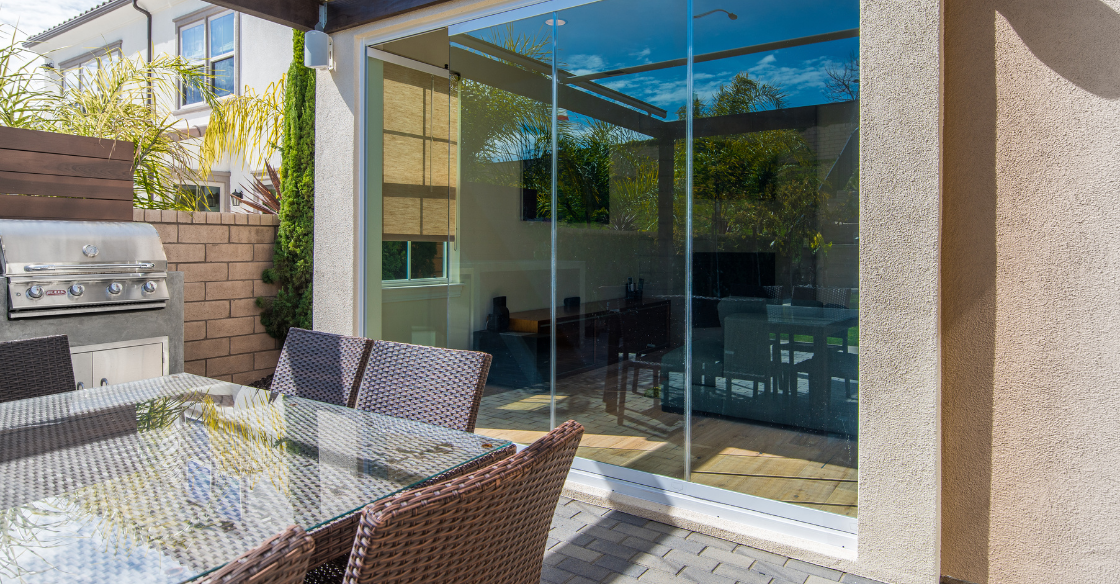 Energy Bill Saving
Installing sliding glass doors in Arizona is one of the easiest ways to cut down on your energy bill. Because frameless glass doors let in more natural light, you can rely on sunlight rather than electricity to conserve energy during the daytime. Cover Glass enhances your property with Low-E technology via a spectrally selective coating instead of traditional clear glazing to reduce the risk of air leakages, which will help you maintain a comfortable temperature and lower your heating and cooling bills.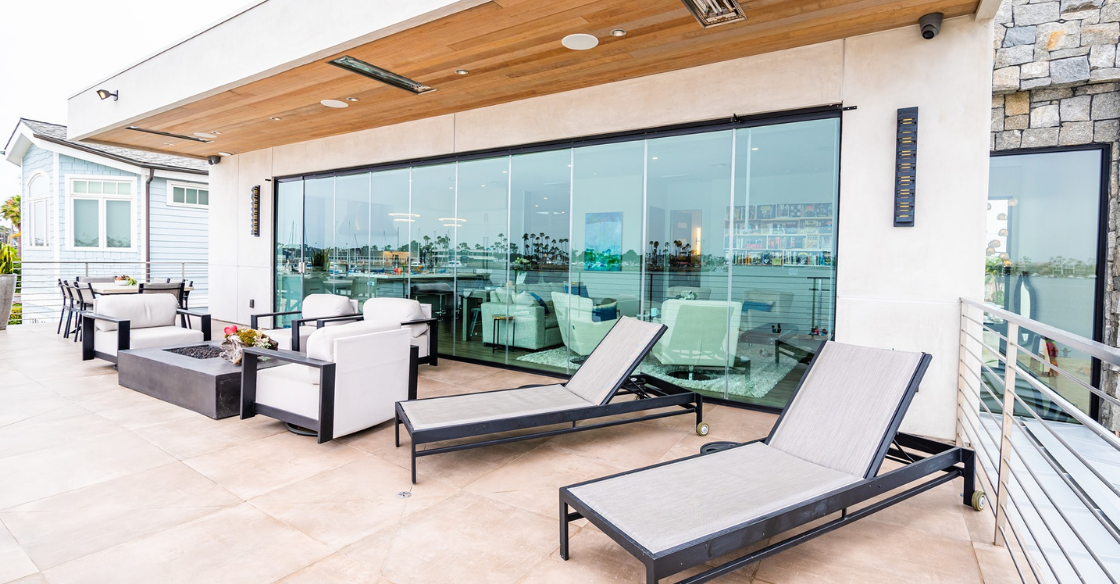 Eco-Friendly Option
In addition to saving energy, sliding glass doors have a ton of other environmental benefits. Because glass is a BPA free building material, it's non-toxic and can reduce health complications. Glass is also an extremely durable material. It is resistant to weather conditions such as rain, wind, and the sun - a must for Phoenix homeowners, which increases your sliding doors' lifespan, so you won't have to worry about replacing them for years. Finally, glass is a recyclable material, so when it does come time to replace your sliding doors, you can safely dispose of them without risk to the environment.
increased Home Value
Did you know that installing sliding glass doors in your Arizona home can increase its value? Sliding glass doors optimize your open floor plan, enhance your living space, and expand your view, making your home more attractive to potential buyers. While frameless glass will make your home an oasis that is almost impossible to want to leave, knowing that you have the option to sell in the future will give you peace of mind.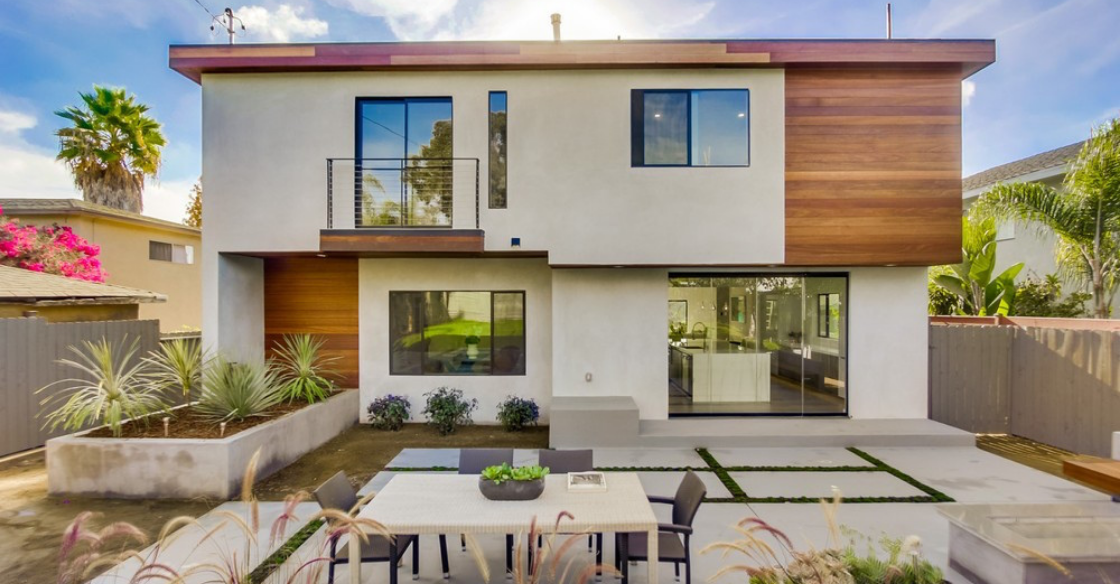 Redefine Your Arizona Living Experience
Frameless sliding glass doors are a simple yet impactful way to redefine your Arizona living experience. Cover Glass USA is an investment in your home's appeal and overall value, thanks to premium Finnish engineering built into one innovative, intuitive solution. With its captivating design, and held in high regard by world-class architects, homebuilders, and real-estate developers - Cover Glass USA is a status statement of quality craftsmanship and dazzling beauty.
Request an online consultation to connect with our glass door and window experts to guide you through the best choice for you.