We're grateful for every opportunity to help a client take advantage of the beautiful San Diego weather and scenery, but this project was extra special! We were so excited to take on the Heil Project, to incorporate our frameless glass doors to seamlessly integrate their fabulous indoor and outdoor spaces without obstructing the surrounding views. With the use of Cover Glass, we were able to help them create a dynamic layout that's perfect for both relaxing and entertaining guests year-round.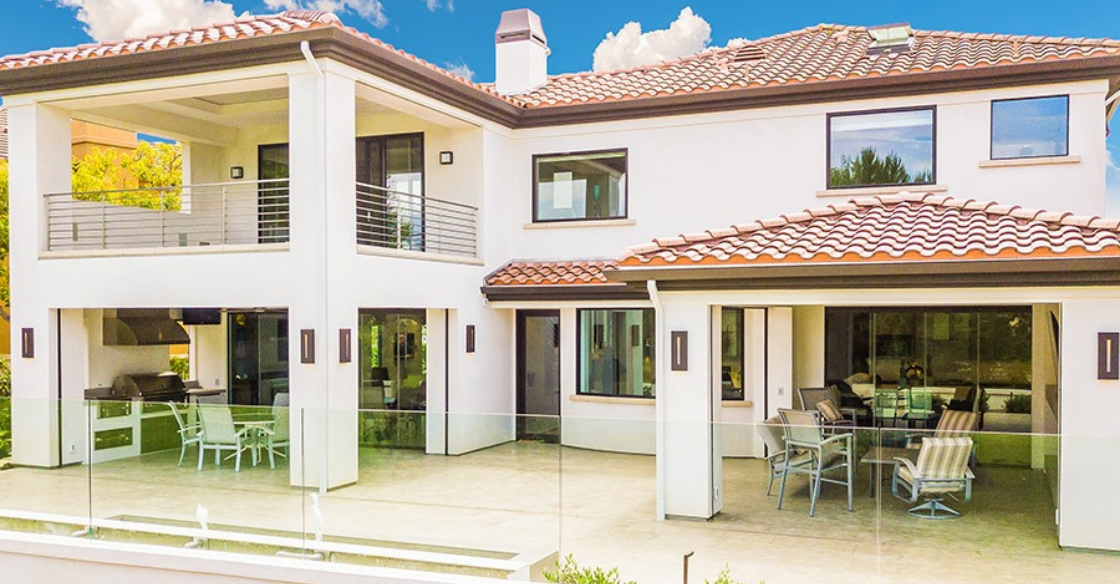 Read on to learn more about how we used frameless glass systems to transform the Heil Project and how it can reinvent your home.
Frameless Glass Transformation Benefits
Seamless Outdoor to Indoor Transitions
As San Diego residents, we wanted to make sure our clients could take advantage of the sunny weather and have easy access to their two outdoor patio spaces to take in the breathtaking coastal views. Using frameless glass doors, we created seamless transitions between indoor and outdoor areas to elegantly combine function and luxury.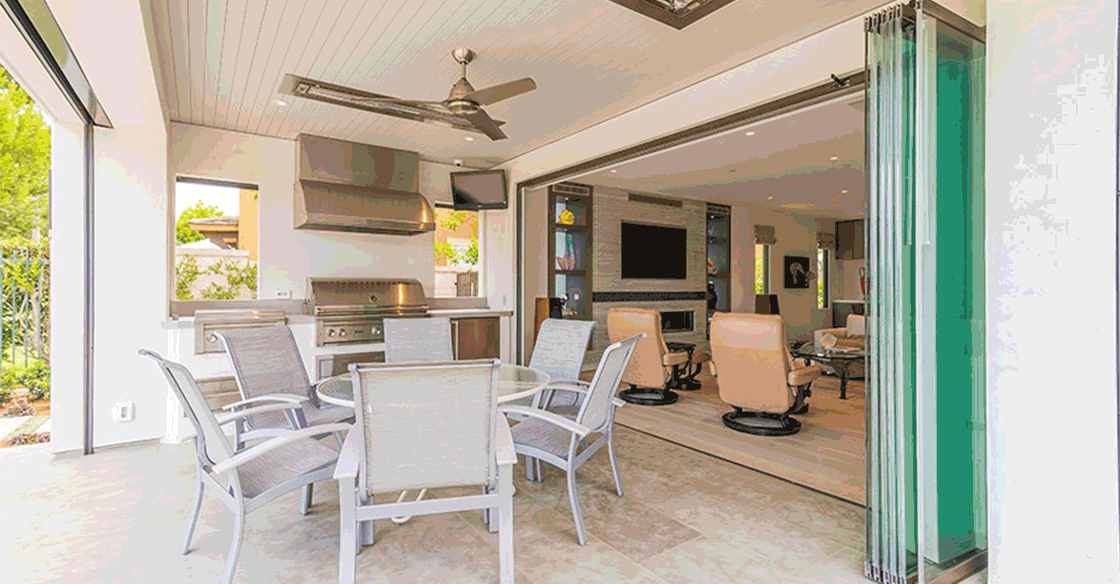 Traditional sliding glass doors visually separate indoor spaces from the outdoors, interrupting the natural flow. Our customizable frameless glass systems allow us to create "open concept" door swing systems that slide and seamlessly stack according to the client's vision and the property's structural conditions. Cover Glass folding glass doors interlock directly into each adjacent panel with a tightly sealed UV-protected translucent polycarbonate channel that ensures you're still protected against the elements while opening up space and leaving your view free of bulky obstructions.
Natural Ventilation
Sliding glass doors can be a lifesaver when it comes to combatting the Southern California heat. By using a combination of Cover Glass technologies, our clients have the option to open or close as many or as few of the sliding glass panels as they'd like to regulate the internal temperature of this home. The frameless glass door system we installed in this project allows for several different airflow options: fully open, partially open (to create air gaps), or half-open. The versatility of our track system enables clients to customize the airflow in their home exactly to their liking.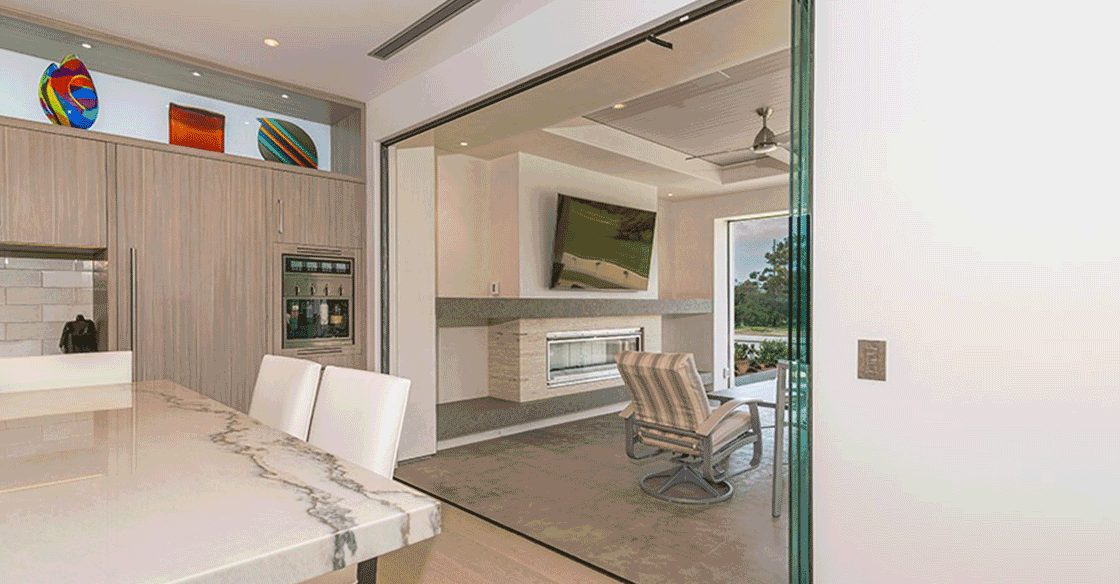 Not only does this create a beautiful open concept between the outdoor patio spaces and the indoor kitchen and living room, but it also improves natural ventilation and lowers air conditioning costs. By taking advantage of cool San Diego breezes, our clients no longer have to adjust their AC unit constantly and can comfortably enjoy every area of their home.
Defined Spaces
Finding ways to create multifunctional layouts while still defining intimate spaces will be a common 2021 home design trend that we're so excited to be a part of! In this project, we used frameless glass sliding doors to define the living room, kitchen, and two patio areas without interfering with the home's open floor plan. Our frameless glass room dividers save space that a classic wall would traditionally take up, creating a more open and fluid layout. Glass walls also make the rooms look bigger and brighter by using natural lighting to enhance the kitchen and living room areas.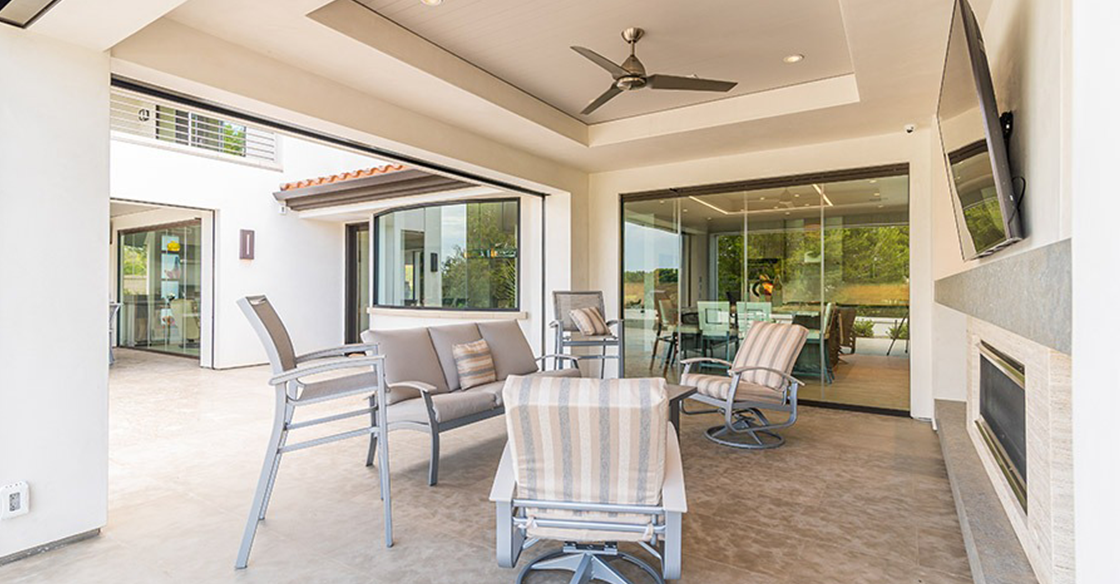 Total Security
Frameless glass has benefits outside of aesthetic appeal as well. Our clients and their families' safety is our number one concern here at Cover Glass USA, which is why we're proud of the unmatched safety features that our frameless glass doors in San Diego provide to our clients.
For an effective yet concealed look, our deadbolt locks both at the top and the bottom of the first panel to the inside of our glazing channel. With no floating handles to disrupt the frameless glass feel, this allows for our system's seamless look to stay uninterrupted while still ensuring top-notch safety. We also offer "essential entry access" from the outside or a lock for every panel for added security.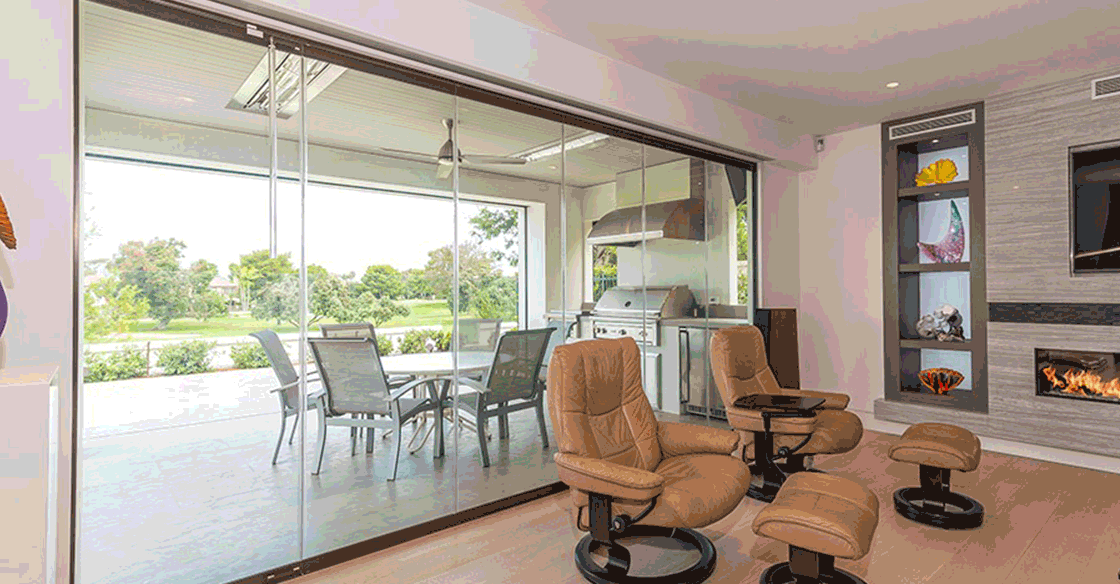 Our glass door system is 5X stronger than regular glass, tested to withstand over 222 mph of wind. Unlike other single-track systems, our panels can't lift from the track. We take all the weight from the underside of the header by design, and the bottom track acts purely as a wheel guide. Because Cover Glass is a top-hung system, the glass panels' weight will not put the lower wheels under duress over time, which will help maintain the functionality and fluidity of these sliding glass doors over time.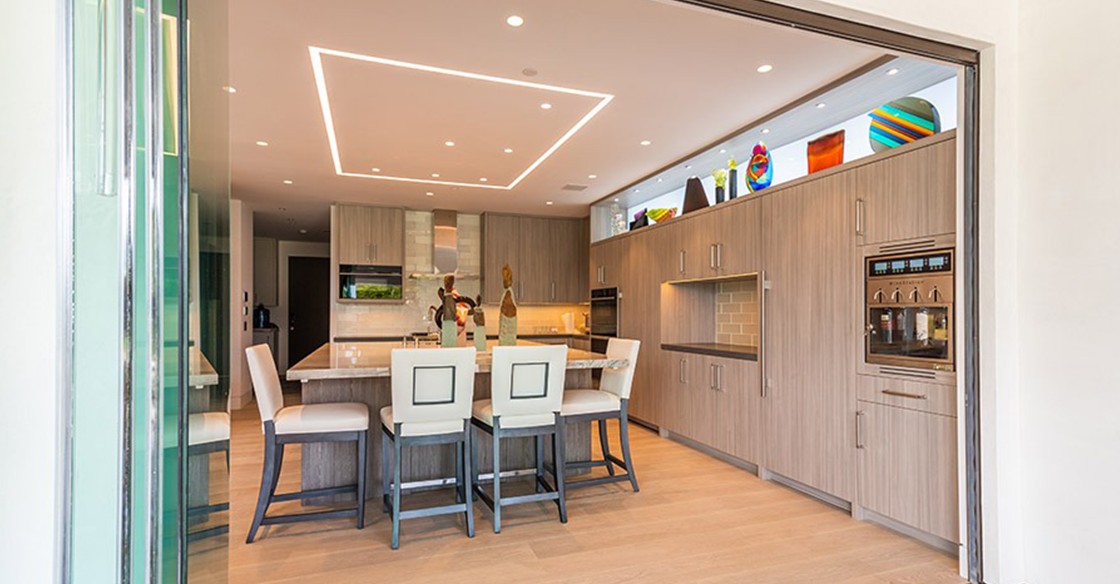 Visualize Frameless Glass In Your Home
Interested in installing frameless glass systems in your home or commercial property, but want to know what it'll look like first? The Cover Glass USA Visualizer is a project planning tool that allows you to see what frameless glass systems would look like and how they will operate in your home from a completely virtual setting. Follow these six easy steps to start redesigning your property with frameless glass:
Step 1: Upload a photo
Step 2: Input specifications
Step 3: Customize your frameless glass system
Step 4: Download & save your project
Step 5: Share with your contractors
Check out our step-by-step guide for a more in-depth tutorial on how to use the Cover Glass USA Visualizer App.

Transform Your Home With Cover Glass
Ready to bring the magic of frameless glass to your home? Cover Glass USA frameless glass systems are an investment in your home's appeal and overall value, thanks to premium Finnish engineering built into one innovative, intuitive solution. With its captivating design and held in high regard by world-class architects, homebuilders, and real-estate developers -- Cover Glass USA is a status statement of quality craftsmanship and dazzling beauty.

Explore our project gallery, visit us through one of our Southern Californian showrooms (San Diego, Costa Mesa, Los Angeles), give us a call at (866) 233-1862, or request an online consultation to connect with our glass door and window experts to discover how frameless glass doors in San Diego can transform your home.