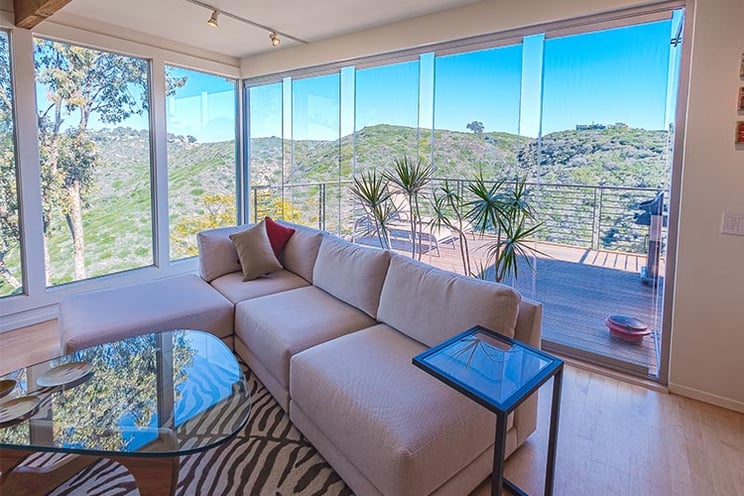 In Southern California dealing with the summer heat is almost a year around affair. There's a reason energy usage runs high during these times. Learn some of the ways you can prepare your home for effectively handling the heat waves.
Home Design to Handle the Summer Heat
1. Conduct a Home Energy Audit
In order to learn where you can make strides to save money on your energy bills you need to know where your energy is going. Measuring your home's energy baseline can show you the areas where you can cut back and improve on. While a professional home energy audit can provide more concrete problem areas within your home a standard DIY home energy assessment can offer an initial screenshot of energy loss.
Locate indoor air leaks by checking gaps along baseboards, edges of flooring, and wall-ceiling junctures
Outdoor leaks can happen where two different building materials join together
Check windows, doors, lighting and plumbing fixtures, switches, and electrical outlets
Check insulation
Inspect Heating and Cooling Equipment
Consider replacing inefficient incandescent light bulbs with CFLs or LEDs
Unplug or automate appliances and electronics
2. Upgrade Your Windows and Doors
It might be time to replace your windows and doors. Massive amounts of energy can be lost due to faulty and degraded windows and doors. Glass surfaces can absorb and reflect incredible amounts of heat energy, which is why it's important that your windows and doors are equipped with low-e film technology. Low-e glass coating helps to minimize solar heat gain by blocking out certain electromagnetic wavelengths found in UV rays.
New styles of windows and doors can also serve to increase your home's means of natural ventilation and cool air circulation. Frameless sliding glass doors can open a number of different ways and offer a full range of options for opening up your home to the Southern Californian breeze.
Read: What is Low-E Technology?
3. Implement Passive Design Strategies
Passive design strategies can help ensure that your home stays cool, even without running the air conditioning. Investing in shading options like overhangs or planting more trees to block out direct sunlight are examples of passive design. Even installing window boxes can help block out heat-inducing sunlight, while vines can help cool large areas with coverage. Shutting doors and closing off rooms can help prevent cool air from permeating hot areas, while opening them up at night can improve cool air circulation.
Read: 7 Reasons to Have Good Air Ventilation
4. Make Creative Personal Choices
Looking for more ways to summer proof your home? Make more creative personal choices:
Sip cool beverages
Adjust your wardrobe to match the seasonal heat
Use the slow cooker rather than the stove
Grill outside
Avoid running large appliances during the day (i.e., dishwasher, dryer, etc.)
Read: Create the Perfect At-Home Oasis
◊◊◊
Experience the difference. Choose Frameless. Choose Cover Glass USA.
Cover Glass USA serves the Southern Californian region, including Malibu, Calabasas, Santa Monica, Newport Beach, San Diego, Santa Barbara and other beautiful cities.