Californians have found a creative solution to San Diego's affordable housing issues by building accessory dwelling units (ADUs) to capitalize on square footage and create cozy spaces for guests, activities, rentals, and more. Sometimes referred to as granny flats, casitas, or companion units, ADUs are a secondary living space separate from the main house.
Although cutting through the red tape to build accessory dwelling units in San Diego has been difficult in the past, new state and local laws enacted in 2016 made the process much more doable. The city of San Diego recently reduced the fees for ADU construction, making it more accessible for everyday homeowners.
Interested in building your own ADU in San Diego? Here's everything you need to know to get started.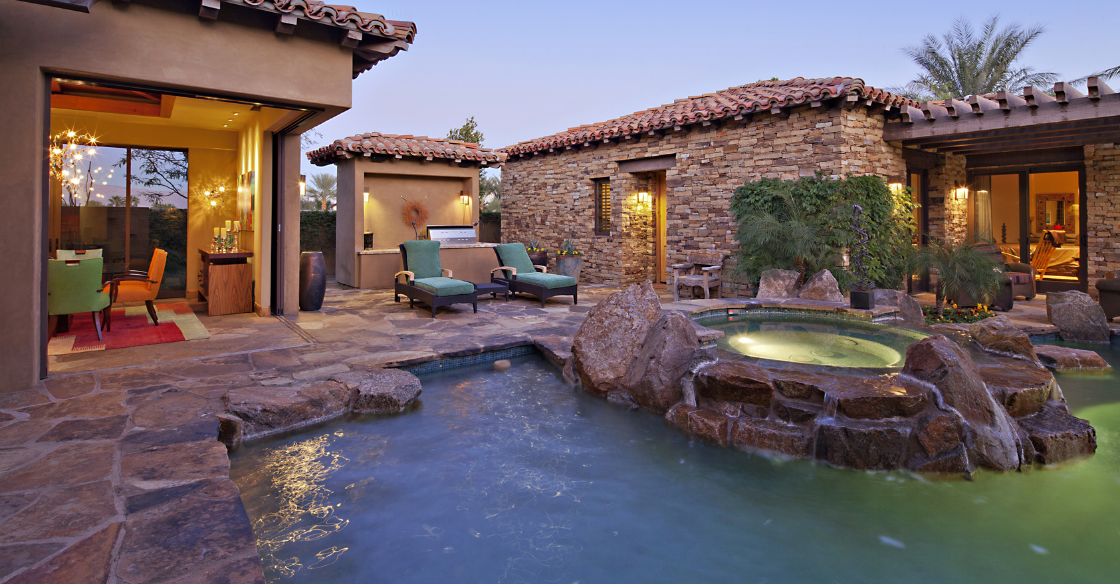 What is an ADU?
An accessory dwelling unit, or ADU, is defined as a self-contained structure on the same property as a single-family home. ADUs in San Diego offer a solution for affordable housing and increase ROI for homeowners looking to enhance their homes, have a rental property, or sell. Maximizing space and adding design features that support health, wellness and comfort is key to creating a successful ADU.
ADU's often range in size requirements, but in San Diego, an ADU attached to a primary dwelling may be up to 50% of the single-family residence size or a maximum of 1,200 sq. ft. A detached ADU may be up to 1,200 sq. ft., regardless of the residence size.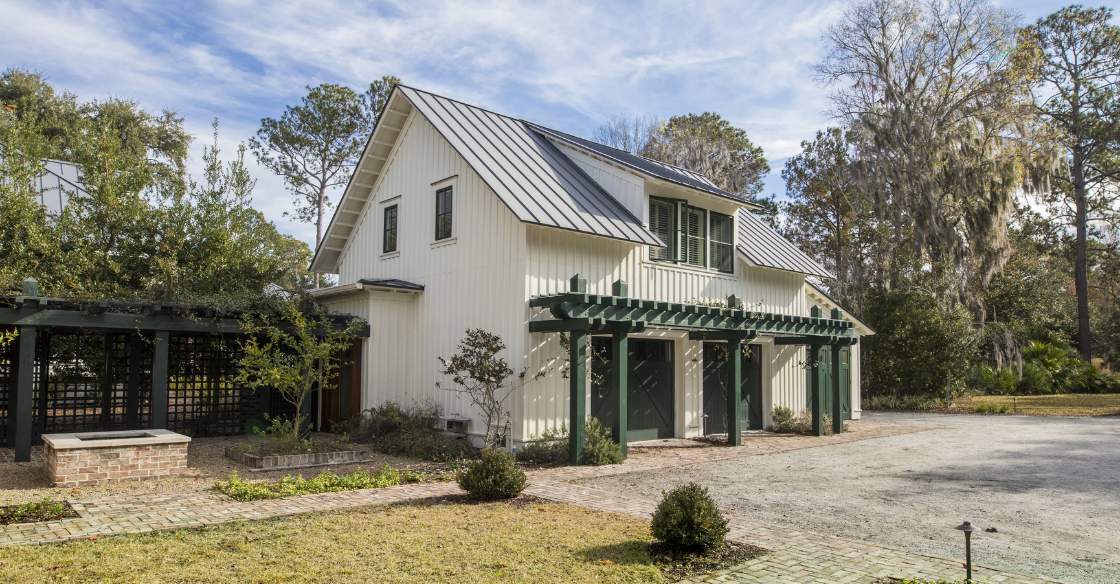 Why ADU's Are Gaining Popularity
We've all been spending more time at home over the past year, and we've realized the importance of multifunctional spaces. ADU's are an effective solution to this problem because they offer affordable and functional additional living space.
ADUs can be used for many purposes including, but not limited to:
Home gym
Remote office
Guesthouse
Pool house
Rental property
The appeal of ADUs in San Diego lies in their versatility and ability to create square footage without purchasing a new property. ADU's are also helpful for repurposing underutilized spaces. As the cost of living continues to increase in sunny San Diego, renting out these spaces can also serve as an additional income source.

Types of ADU's
When investing in an ADU, it's essential to decide between building an entirely new structure from the ground up or upgrading an existing unit or structure. There are three main types of ADUs:
Repurposed Existing
Attached
Detached
Repurposed
Repurposed or existing ADUs are just that: repurposed spaces from exiting structures or dwellings. Homeowners with underutilized garages or sheds often choose to convert all or part of the structure into an additional dwelling unit. As long as the square footage requirements are met, and the original floor plan stays intact, it's considered a repurposed ADU.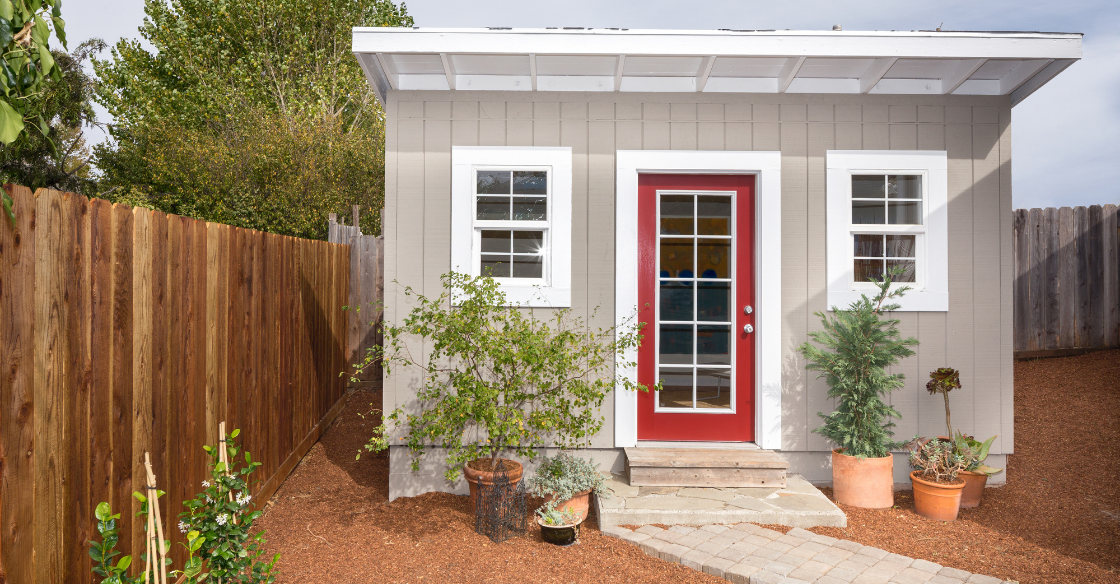 Attached
Attached ADUs are directly connected to a single-family home such as a sunroom, basement, or garage. All ADUs in San Diego are limited to 1,200 sq. ft., but the maximum size of attached dwelling units depends on the home's size. Attached ADUs can't exceed 50% of the primary home's total square footage on the same property. For example, if your home is 2,000 square feet, your attached ADU can't exceed 1,000 sq ft.

Detached
Detached granny flats are stand-alone structures like sheds and pool houses. Like the other forms of ADUs, detached dwelling units can't exceed 1,200 square feet, but the primary home's square footage does not limit them. This is a great option for homeowners that want to enhance existing detached structures.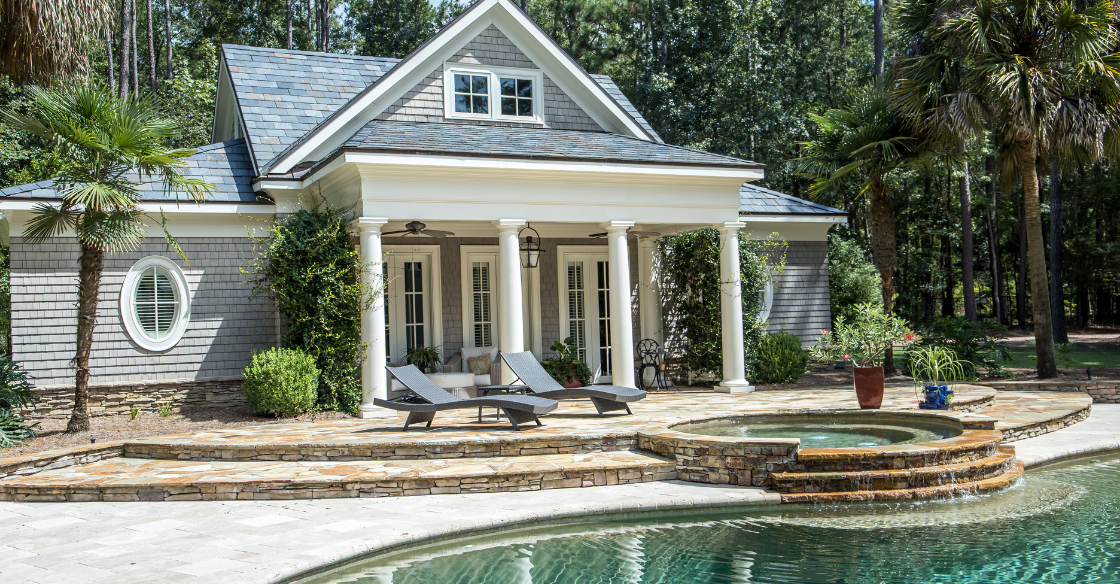 3 Things To Consider Before Building an ADU
The Devil's in the details when it comes to ADUs, so it's important to do your research to ensure you comply with city laws and regulations. Here are three things to consider before building your ADU:
City Zoning
Adhering to San Diego city guidelines for ADUs is essential for creating a safe and affordable ADU. Typically only one in ten prospective ADU projects come to fruition due to zoning laws or obstacles presented by electricity and gas lines. A few things to prioritize are ensuring your property is zoned as a single-family residence, following height requirements, and offering a parking spot for rental properties. Familiarize yourself with the county's zoning ordinances here.

Requirements
A few things are required for your additional structure to be classified as an ADU in San Diego. ADUs must be a minimum of 600 sq. ft. with one bedroom and one bathroom, or up to 1,200 sq. ft. with three bedrooms and one bathroom. Regardless of the size, the ADU has to have its working kitchen.
Reliable Contractors
Hiring professional help to undergo a renovation or new build is essential for creating a stable and regulated ADU. Quality contracting companies will make sure that building an ADU is feasible and will help you meet your goals for the structure based on city ordinances.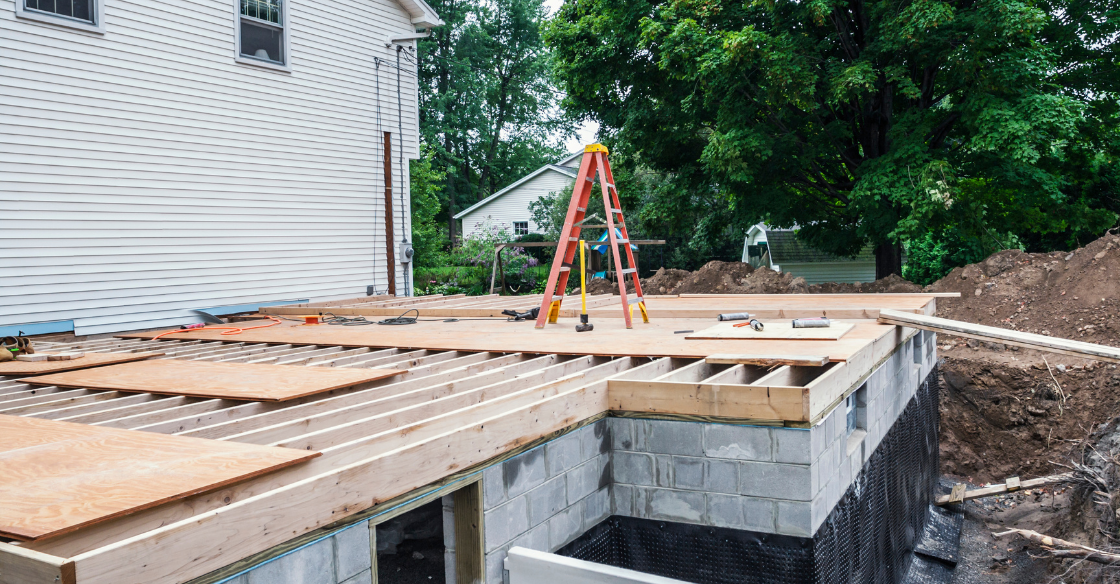 ADU Enhancement
Adding a few upgrades and enhancements can bring modern luxury and style to your ADU and even increase its value. A few of our favorite enhancing features include:
Insulation for warmth during winter and maintaining A/C in the summer
Better lighting and ventilation for enhanced productivity
Sliding glass walls that offer all those benefits and more
Because recent home design trends have leaned towards emphasizing health and wellness, enhancing your ADU with these functions in mind is a great way to keep it fresh and modern.
One way to do this is by creating transitional indoor and outdoor spaces that allow for plenty of ventilation and versatility.
Frameless sliding glass systems are a fantastic way to accomplish this in an ADU. Frameless glass in San Diego homes eliminates the need for a traditional wall. This optimizes smaller spaces and offers stunning surrounding views. Glass also allows for ample natural light and ventilation, which not only increases the aesthetic appeal but has also been proven to improve moods and overall wellbeing. CoverGlass USA folding glass systems offer customizable openings that can easily transition from day to night and from summer to winter.
Upgrade Your ADU with Frameless Glass
Accessory dwelling units in San Diego are on the rise, and for good reason. ADUs are a fantastic addition to any property that will help you utilize your space efficiently. CoverGlass USA frameless glass doors and windows instantly enhance ADUs by creating a modern and upscale feel and added functionality.
For our customers' safety and comfort, we're happy to offer virtual consultations and the CoverGlass USA Visualizer app that allows you to see how your new sliding glass doors will look in your current home layout.

Ready to install frameless glass in your ADU? Visit us through one of our Southern California showrooms (San Diego, Costa Mesa, Los Angeles), give us a call at (866) 233-1862, or request an online consultation to connect with our glass door and window experts to guide you through the best choice for your accessory dwelling unit in San Diego.