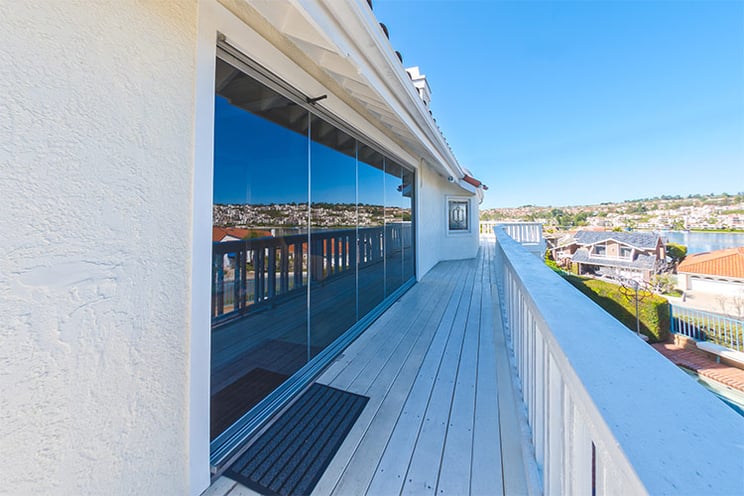 Weatherproofing doesn't sound glamorous, but 'practical' and 'stylish' are not mutually exclusive! When you take the time to guard against the elements, it gives you a chance to learn more about your home. Most weatherproofing is intended to keep something outside, where it belongs. The combined cost you might save when you add up a house full of minor energy inefficiencies is motivation enough to do some weatherproofing.
Weatherproof Your Home With Style
If there are any hidden issues with your property, you're likely to discover them as you begin the process of weatherproofing your home. By the time you're finished with an effective energy efficiency audit, you should be familiar with all the nooks and crannies your humble abode has to offer... Before you begin seeing this as a task-too-daunting, however, remember: weatherproofing your dwelling is really a series of interrelated and uncomplicated things, and many of the activities are not overly costly in either time or finance.
Play Your Cards Right if You Have a Full House
If you've got a lot on your hands, you need a plan to deal with what you're dealt. Let's examine how to weatherproof your home with style, and in the process possibly improve some appearances along the way. With an array of ways to improve the durability and energy efficiency of your home, you have to decide where to start off. Staying focused is going to keep you motivated, so outline an overall vision of the project before you begin. Among the many factors that could influence your priorities and decision-making process are:
Crisis as an Opportunity to Restyle
Home renovation projects for non-cosmetic purposes are convenient opportunities for ambitious homeowners to also make aesthetic improvements. Needing to work on the home for purely pragmatic purposes is a perfect time to also enhance the visual appeal of your place. The right kind of weatherproof remodeling can leave your home with an improved atmosphere and an exterior with superior curb-appeal. Setting aside money for quality residential renovation usually pays off. Weatherproofing that improves energy efficiency in the home can end up paying for itself during the life of your home. For most people, buying a house is the largest investment they'll make in their lifetime. The more money and effort you invest in your home, the more it will serve you for years to come. Let's examine some common weather-related concerns that conscientious homeowners have, and consider some practical and stylish ways we can weatherproof for each issue.
Damage From Sunlight and Heat Accumulation
As sunlight beams down upon us, we usually notice 2 things about our most important star in the sky... its brightness and its incredible warmth. There's also that 3rd thing we notice about it after awhile, and we feel it, too. We feel (and see!) sun damage because the light that shines from the sky is comprised of more than just brightness - non-visible rays beam down on us, too. Our skin senses wavelengths shorter than red light as warmth. Other wavelengths beamed but unseen are due to their being longer than visible light. Violet is the longest wavelength of the visible light spectrum, and radiation from the Sun longer than violet is referred to as ultra-violet. There are even distinct types of UV rays that you may have read about on a pair of sunglasses - UVA and UVB. If they say you should wear specialized sunglasses to protect your eyes from sun damage, shouldn't you also be protecting your home? Even your roof's rugged shingles will eventually wear away due to damage and decay from the Sun. Only fairly recently have scientists made the groundbreaking technological advances to make windows that shield your carpeting, furniture, pets, and your loved ones from the obvious damage that UV radiation can wreak.
Invest in Updating Your Home with Modern Low-Emissivity Glass Technology:
Getting a new set of windows installed can transform your home's exterior appearance as much as anything! Stylish new windows can give your house a face-lift that saves money in the long-term.
Let Professionals Install New Doors and Windows Correctly:
Improper installations can often result in ineffective installations that defeat the intent of investing in new windows in the first place.
Heating & Air Conditioning Running Too Often
Whether you sip a cold iced-tea in a hot and muggy climate like the Ozarks of Arkansas, or you can see your own breath all bundled up in the frigid tundra of Manitoba, keeping the air inside your home is important to you. In homes across America, however, many windows simply weren't installed properly. Unless you have experience professionally and properly doing the installation, putting in a new window with sufficient efficiency is a challenging task for even the handiest man or woman. You might think installing a window is an easy job, but it actually requires the skilled experience of seasoned professionals to be done precisely. Improper installations are among the main causes of drafty rooms and excessively high utility bills.
Imagine the coldest winter you can. Now imagine instead of warm air, your house is filled with a warm liquid. How long do you imagine it would take the tiny gaps, holes, and spaces in your home to leak until your warmth is fully drained? Imagine how much of your income could be flying out of those window gaps!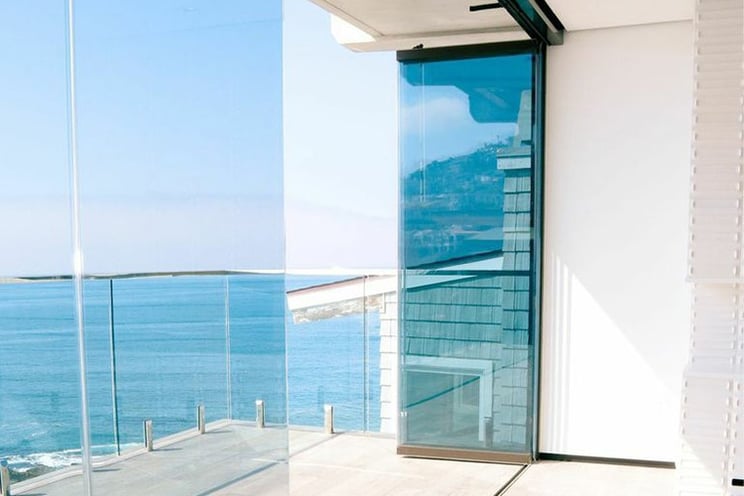 Dealing With Dampness: Water Seeping In
If you have a sliding glass door leading to the backyard, or some sliding doors out to a porch or patio, are you concerned with whether they're weatherproof patio doors? Weatherproof sliding glass doors are a good place to start if the old ones are showing signs of wear. Weatherproof remodeling like replacing old sliding glass patio doors with frameless sliding glass doors is a convenient way to spruce up the place. You'll be guarding against leaks from heavy rains and are more likely increasing your energy efficiency as well. Frameless exterior glass doors manufactured today are as elegant as they are effective, so things like weatherproof glass doors are smart investments for a financially adept property owner. Here's how Cover Glass USA weatherproofs our exterior frameless sliding glass doors:
Added Weatherproof Features
Cover Glass USA not only protects against the rainiest days, but the sunniest ones too!
◊◊◊