When it comes to choosing sliding door systems, a variety of options are available on the market. Homeowners often get confused when deciding on the most suitable frameless sliding glass door system.
This article aims to address the main differences between a top-hung sliding door and a bottom-rolling door so that you can make an informed decision going forward
Top Hung vs. Bottom
Top Hung Frameless Sliding Glass Door Systems
A top-hung system requires sturdy tracks or beams concealed in the ceiling in order to support the weight of the door beneath. Your home construction and design must allow for this when selecting this door type. The effortless gliding motion of the door when opening and closing is perhaps one of the main attractions of top-hung sliders. This is thanks to the weight-bearing top tracks that effectively enable a quiet and resistance-free motion of the suspended doors. The bottom channel serves as a stabilizer that helps keep the door in position.
Another feature is the ability of top-hung doors to follow curves if you prefer a less linear design to the conventional straight-line approach. If you are in the process of planning, mention your requirements and preferences to your general contractor or architect so they can incorporate this in the design and planning phase.

Since the wheel assembly of a top hung system remains fully enclosed inside the track, gravity sees to it that the mechanism stays clean and dirt-free thanks to its suspended state. Maintenance of a top-hung slider is quite straightforward, with the boxed-in design allowing easy access to wheels and bearing sub-assemblies when necessary.
Another benefit to top hung frameless sliding glass doors is the ability to set the tracks into a foundation, completely flush with the floor surface. That means no more tripping over unseen ledges and worrying about cleaning nooks and crannies.
Once in place, top-hung doors are incredibly secure and near impossible to force off the tracks. This makes them very desirable from a peace of mind viewpoint. A properly installed top hung system can provide many years of reliable service.
However, if your ceiling space cannot accommodate a top-hung system due to load-bearing issues, you may be left with the other choice, a bottom-hung system.
Read: How Frameless Sliding Glass Doors Work
Bottom-Hung Sliding System Differences
Of course, you may have only one hung door solution if your ceiling design is unable to take the weight considerations required by top-mounted door systems. A bottom-hung system consists of two rollers at the bottom of the door running on a track, with two guides at the top running in a guide channel to keep the door stable and steady in all weather conditions. As all the weight of the door is concentrated on the two bottom wheels, it requires considerably more force to move the door than on a top-hung system.
Bottom-hung doors are essentially easier to install and may prove less costly in the short term. This is because there is no need for the building to carry the door's load up top. Rather, the weight is mainly at floor level, so it is important to keep the channels well maintained.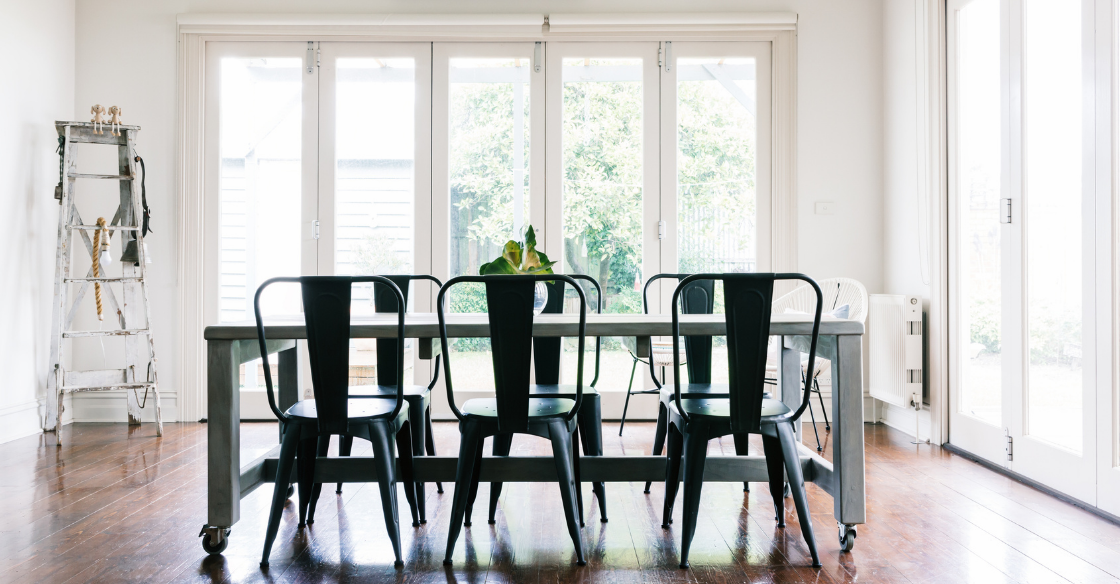 However, bottom-hung doors need proper design engineering, along with decent, solid door hardware. They often require a lot of maintenance in the long term and are more likely to break down and require replacement. Door panels can become unstable during operation or in particularly difficult weather conditions. Unlike top-hung systems, they can be lifted clear off their tracks - a big design flaw that could result in compromised security.
See the difference that a top-hung sliding glass door can make for yourself! To get the process started, get a free customized quote.