Installing frameless sliding glass doors can completely transform a space and increase property value, making it a popular renovation for many homeowners and commercial property owners. Door installation is a relatively simple process. However, it should be performed by an experienced professional for the best results.

When you purchase a sliding glass door system from Cover Glass USA, installation is handled directly by our designated and highly specialized in-house installation team. Due to the necessary steps and precautions involved in installing our systems, working with a professional will ensure optimal efficacy, lifespan, and full functionality of your frameless sliding glass doors.
Let's take a look at the step-by-step CoverGlass USA installation process, so you know what to expect when it comes time to replace your sliding glass doors.

Sliding Glass Door Installation Process
A traditional sliding patio door installation can often be accomplished in a day; however, frameless glass door installation is much more complex. The complete installation takes approximately one working day per 18 feet of track or glass, with a total lead time of about 3–4 weeks fully installed. Completed time of glass installation may vary depending on demand and our pre-existing schedule.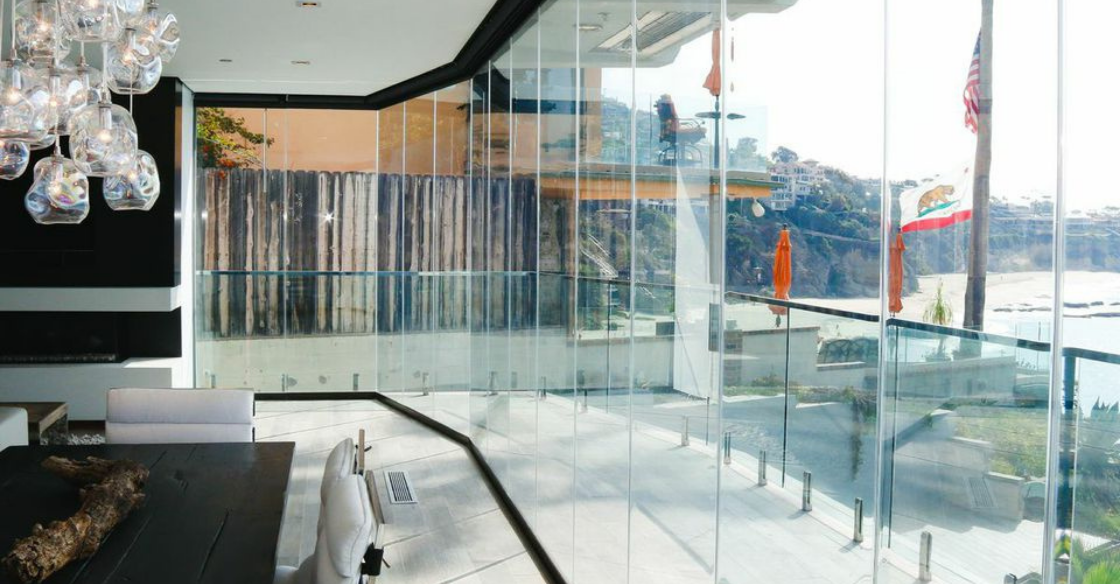 Phase 1: Preparation
A professional glazier will work with you and your contractor to facilitate seamless communication and direction when planning the construction around your frameless glass system.
Step 1: Clearing an opening
The sliding glass door installation process begins by removing the door to create a clear opening according to the glass system specifications. Anything that might obstruct or interfere with the track system must be removed, which also requires leaving the header and sides exposed. For systems with recessed bottom tracks, the flooring will need to be cut to make way for the flush mount.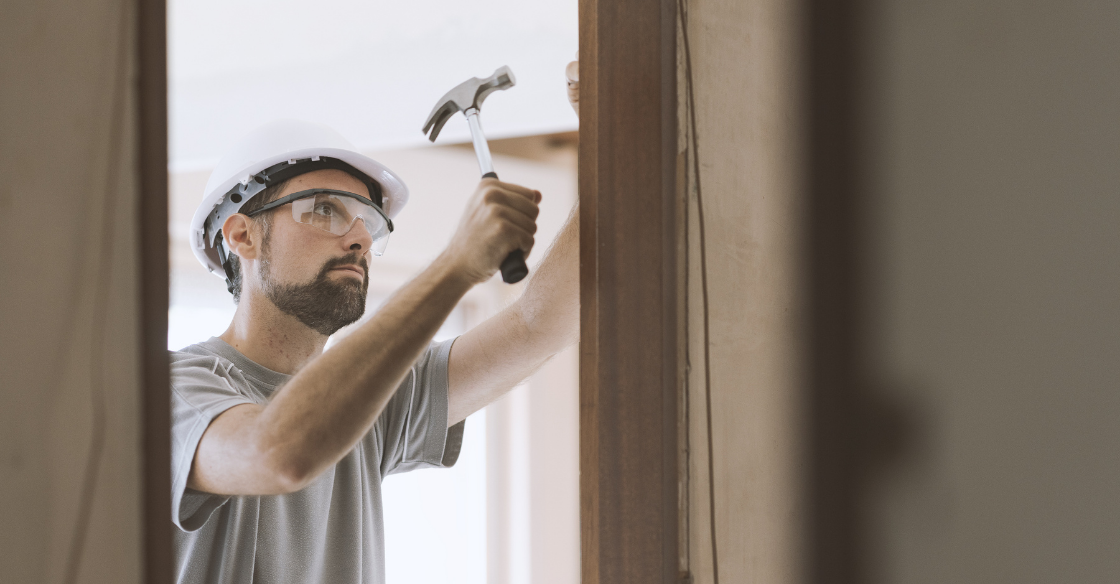 Step 2: Installing track
After the rough opening is cleared, it's time to install the track. During this step, the track's entirety is weatherproofed, and weep holes are drilled to ensure proper drainage. Once this is complete, the tracks are positioned and installed.
Step 3: Taking Measurements
Once the track is laid, laser measurements of the width and height of the door frame are taken for the glass manufacturing and installation process. Getting accurate measurements is crucial to both the aesthetics and functionality of the sliding glass doors. A highly precise laser measurement technique called the phase-shift method is the best way to achieve highly accurate measurements.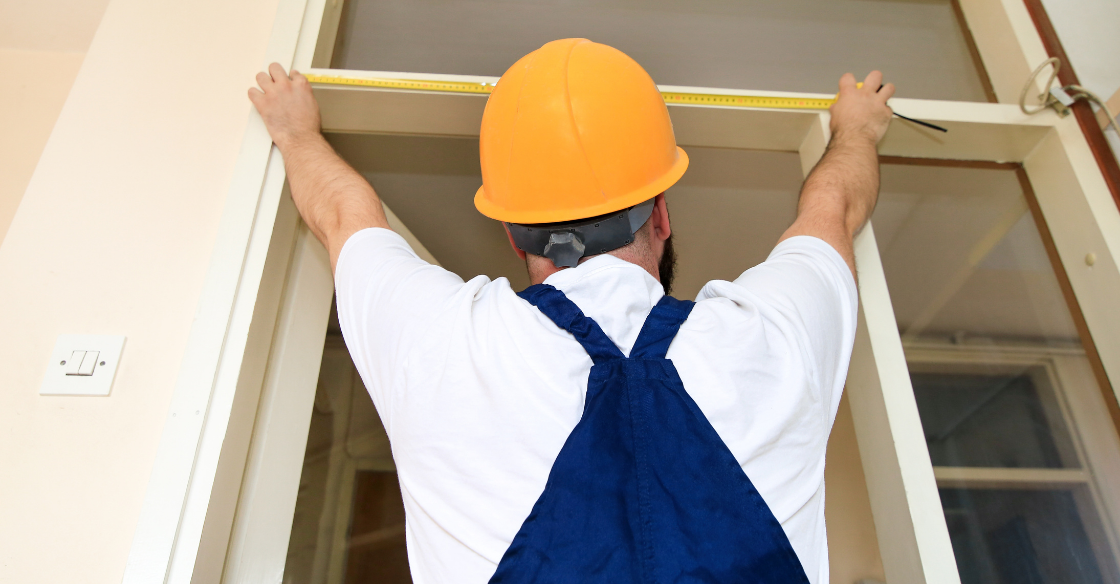 Step 4: Selecting the doors
Now it's time to choose what style, color, and locking mechanisms you want on your doors. Clear is always the most popular option, but we also carry light gray, light bronze, light blue, green, and reflective bronze glass for enhanced privacy.
Regardless of the color you choose, your panels will be made from the latest generation of Low-E glass to protect your home, furniture, and loved ones from possible UV damage. All panels are dual-paned with an industrial lamination between the panes for added safety and soundproofing. Both panels are made from tempered glass, and the extra lamination allows us to classify our glass as safety glass.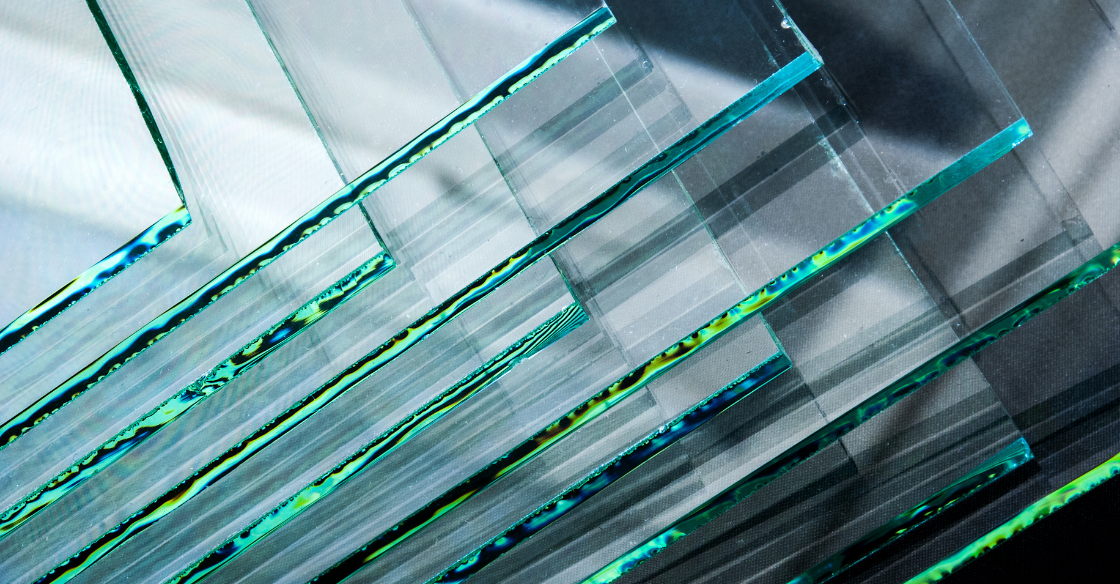 Step 5: Ordering the glass
The dimensions and glass color preferences are then sent to a supplier for custom cutting. This step takes roughly 10-12 days for processing and shipping.
Phase 2: Glass Installation
Once we receive the sliding glass panels, it's time for phase two. During this phase of the sliding glass door installation process, we install the glass through the following steps:
Install glass and hardware. Frameless glass walls require that all screws, attaching components, and automatic closure remain concealed.
Correct and align the level of the new door installation. All divided glass panels are adjusted to function smoothly, whether sliding or pivoting swing doors.
Your beautiful new frameless glass doors are now ready to enjoy and use!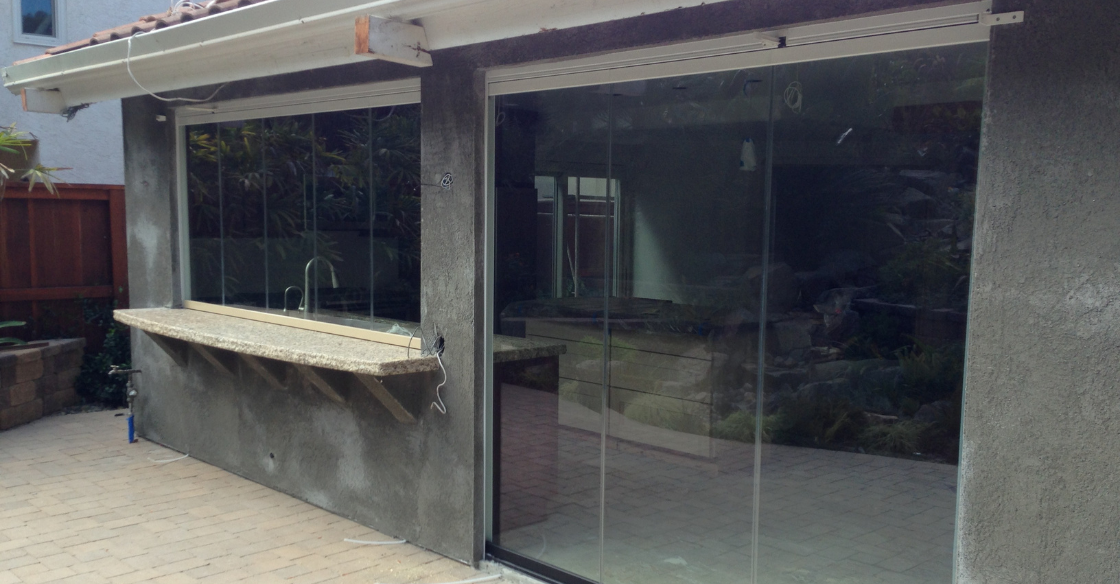 Schedule A Professional Consultation
Learning how to install a door, specifically a frameless glass door, can be extremely difficult. Many door manufacturers have expert installers who are certified to install a specific brand of doors. Here at Cover Glass USA, our professionals are experts at installing frameless glass door systems that are functional and aesthetically appealing.
We're happy to offer virtual consultations and the CoverGlass USA Visualizer app that allows you to see how your new sliding glass doors will look in your current home layout for our customers' safety and comfort.
Visit us through one of our showrooms in Southern California (San Diego, Costa Mesa, Los Angeles), Texas, Arizona, or Nevada, or request an online consultation to connect with our glass door and window experts to guide you through the best choice for you.