The Best Return on Home Investment Projects in San Diego, CA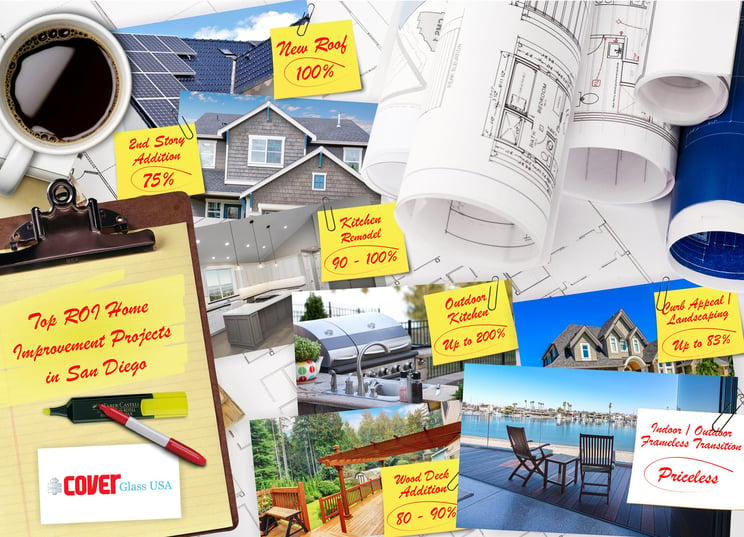 Click to view or download image
When it comes to home improvement, not all projects and not all regions are created equal. Unsurprisingly, home improvement projects that enhance your curb appeal provide the best ROI.
According to 2020 data from Remodeling magazine, 5 of the top 6 home improvement ideas with the best ROI in San Diego are curb appeal boosters. Not only does a beautiful exterior catch potential buyers' eyes, but it can also increase the ultimate selling price. Here are the six projects that bring the highest ROI in San Diego.
Garage Door Replacement
Average Cost: $3,893
Resale Value: $5,571
ROI: 143%
Not all homeowners have the luxury of a garage to store their car (and maybe a few other knick-knacks). If you do, you might want to consider giving the typically curb-facing door a facelift before putting your home on the market.
Homeowners who undertook garage door replacement projects in the San Diego area in 2020 recouped 143% of the cost. After the project is complete, make sure your new garage is clean and free of clutter. Nothing turns off a homebuyer more than seeing a garage for a potential home being used as a storage facility. Learn more about other steps CoverGlass recommends undertaking before beginning the home improvement process.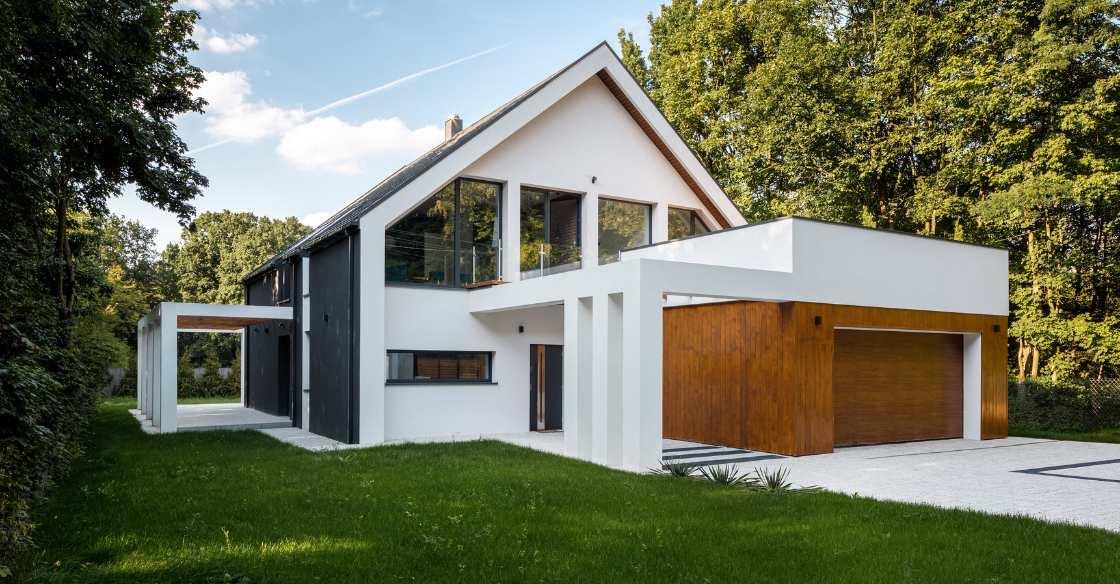 Manufactured Stone Veneer
Average Cost: $10,654
Resale Value: $14,453
ROI: 136%
Replacing your home's exterior walls with manufactured stone not only gives your home a fresh and earthy look but can also put more money in your pocket in the long run. San Diego homeowners who undertook this project recouped an average of 136% of their initial investment.
What exactly is manufactured stone veneer, you ask? Essentially, it's artificial stone that's engineered to appear like natural stone. Manufactured stone veneer provides a hardy exterior to your home in the case of inclement weather, plus it requires very little maintenance if you waterproof the surface behind the stone.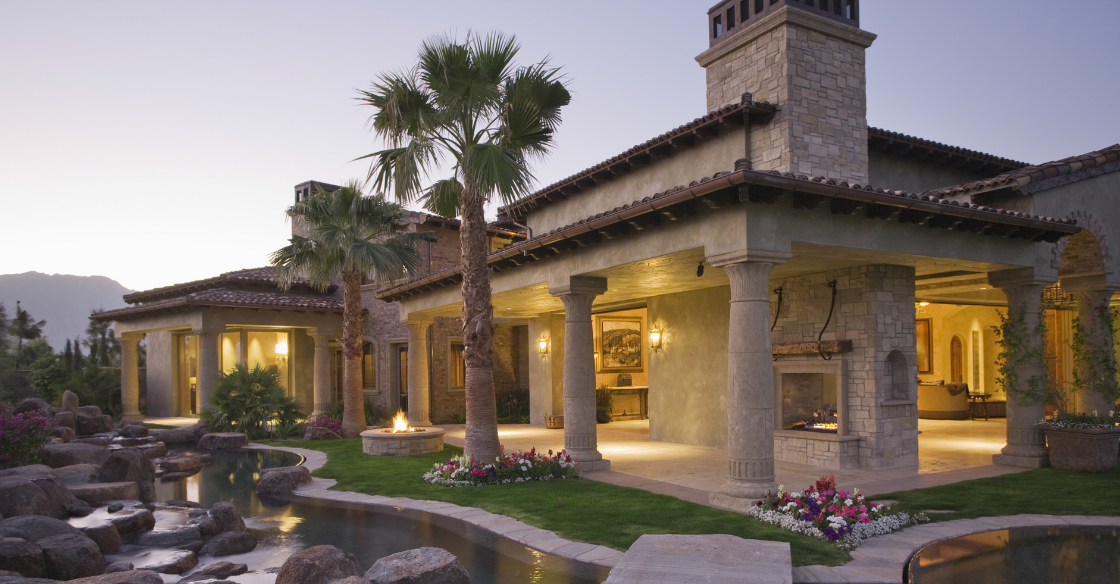 Entry Door Replacement (Steel)
Average Cost: $2,088
Resale Value: $2,325
ROI: 111%
After all, the entry door is the first thing interested homebuyers will see when coming into your home for a viewing. Make a first impression that will pay off by updating your entry door. Steel entry doors give your home a polished look while also helping cut down your energy bill while you're waiting to close the deal on your home. Most steel doors are well insulated, so you won't have to toggle with the thermometer during the summer and winter months and drive up your energy bill.
An entry door replacement also allows you to practice with a small project, which we recommend for homeowners embarking on the home improvement process. Practicing with a small project will let you and your family see how you cope with the tumult of a home improvement project in your living space.
If you're considering brief, minor home improvement projects to kick off your home renovation journey, consider sliding glass doors from Cover Glass. Maximize the impact of your first small project by adding frameless folding glass doors to your home, giving you and your family an indoor-outdoor lifestyle. Request a free quote from Cover Glass today.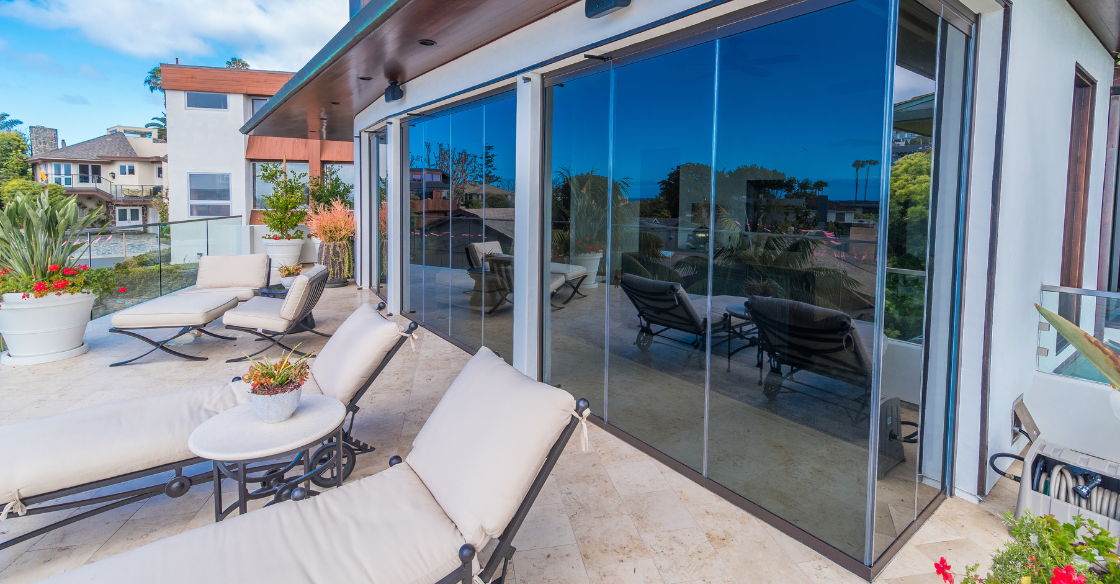 Roofing Replacement (Asphalt Shingles)
Average Cost: $27,321
Resale Value: $25,806
ROI: 95%
Asphalt shingle roofing provides flexibility in terms of price and aesthetic, a
combination that everyone undertaking a home improvement process yearns for. Asphalt shingles are durable in inclement weather, come in a wide variety of colors to fit your home's aesthetic, and can last up to 2 decades.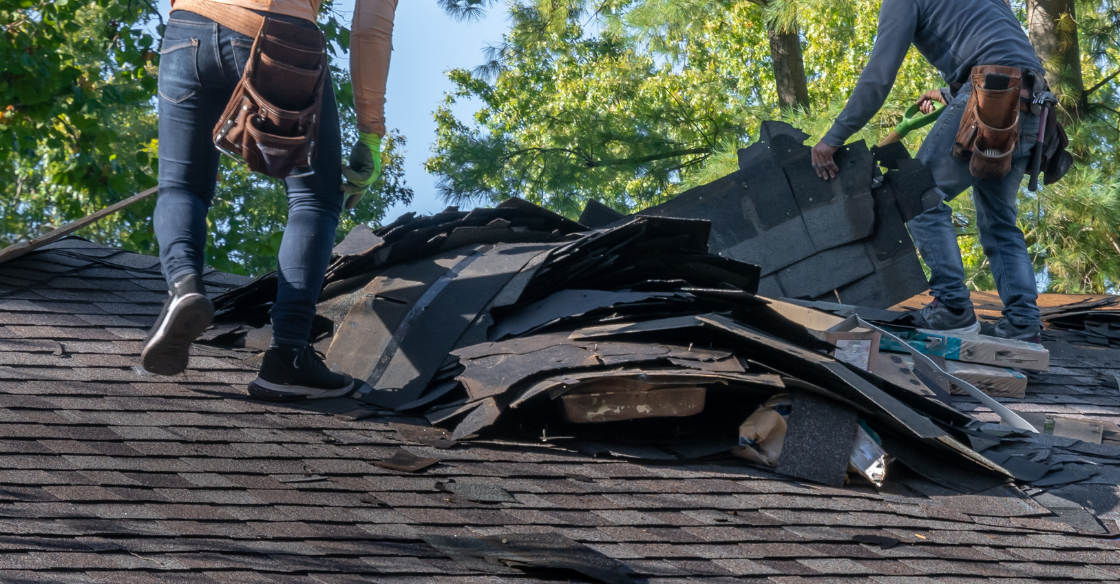 Window Replacement (Vinyl)
Average Cost: $19,575
Resale Value: $18,438
ROI: 94%
Even if you are not about to put your home on the market, a window replacement project is worth considering. Most windows should be replaced every 15 years, depending on the type of material they're made of. Outdated or dilapidated windows in your home can drive up your home's energy costs by causing your home to bring in the outside heat in the summer and lose heat in the winter.
According to the US Department of Energy, heat gained and lost through windows are responsible for 25%–30% of residential heating and cooling energy use. So, not only are updated windows attractive to potential homebuyers for aesthetic reasons, but they are also intriguing because homebuyers know that an energy-efficient home will yield long-term savings.
Additionally, outdated windows not only take away from your home's curb appeal but can also put your home's security at risk.
Most windows, especially ones that have not been updated in a while, lack protection against the elements and can be damaged by sea salt, humidity and wind. This makes the glass more unstable in extreme temperatures, making it easier for intruders to enter your home. Low-E tempered windows, like the ones offered by Cover Glass, prevent chips, cracks, dents, and peeling, preventing maintenance needs and intruders from entering your home.
Minor Kitchen Remodel
Average Cost: $26,520
Resale Value: $23,158
ROI: 87%
The intricacies of the kitchen give you plenty of room to tweak tiny details to make a big difference in its appearance. A good first starting place is switching out older appliances with more technologically advanced, newer ones.
Instead of ripping out and replacing the cabinets, consider repainting and refinishing your current ones to give your kitchen a modern look.
To give your kitchen an open, airy, indoor-outdoor feel ideal for get-togethers with family and friends, consider adding folding glass doors from Cover Glass. Cover Glass specializes in "open concept" swing door systems that freely slide and stack at a 90˚ angle on the side with no frames. Each panel of our glass wall system slides individually to the left or the right for maximum flexibility.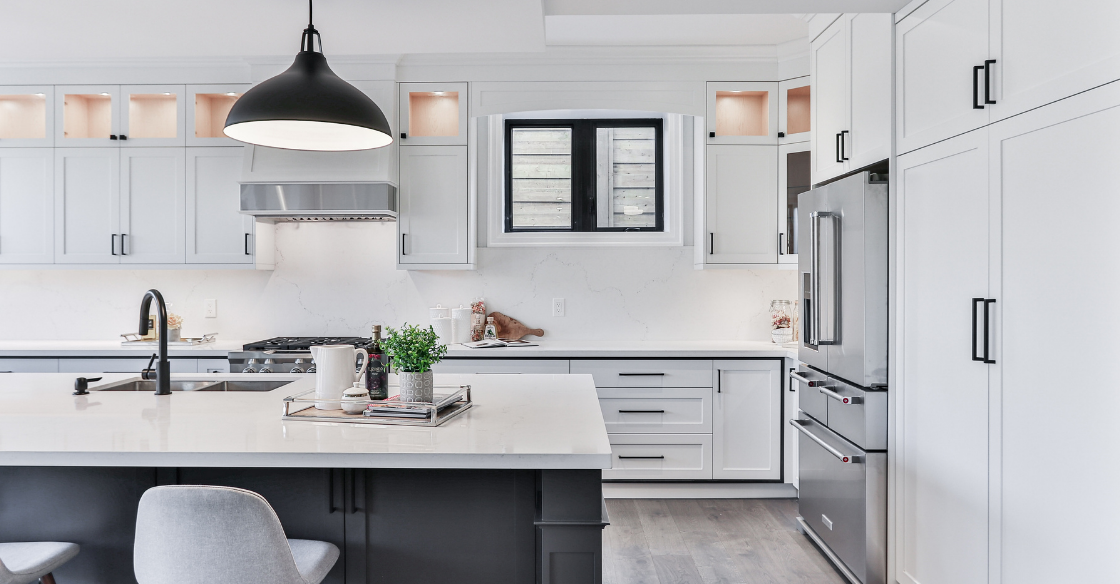 Cover Glass USA's sliding glass doors offer clear, unobstructed views that can transform your kitchen or living room into your family's hub for indoor-outdoor living. But that's not all. Frameless glass doors can also entice potential homebuyers down the line looking to purchase a home that has a stunning modern aesthetic. Request a free quote from Cover Glass today to learn about the possibilities for your home.
◊◊◊
Experience the difference. Choose Frameless. Choose Cover Glass USA.
Cover Glass USA serves the Southern Californian region, including Malibu, Calabasas, Santa Monica, Newport Beach, San Diego, Santa Barbara and other beautiful cities.