When it comes to home improvement projects, not all regions are created equal. Here are the 6 projects that bring the highest ROI in San Diego.
The Best Return on Home Investment Projects in San Diego, CA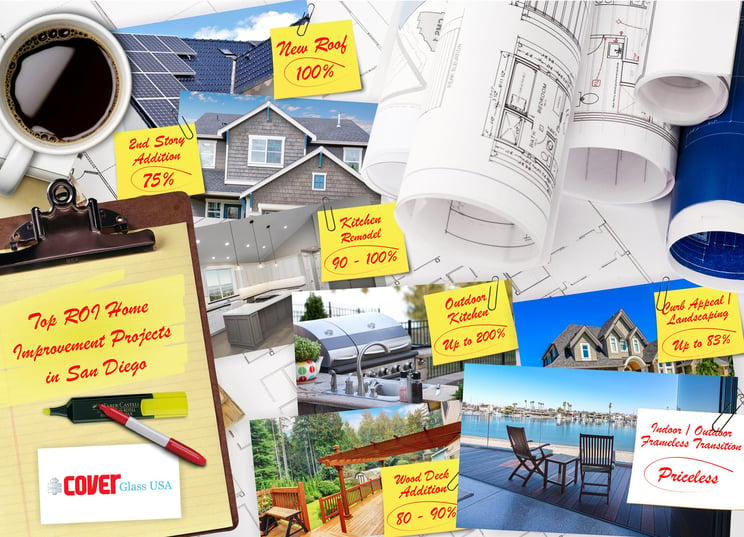 Click to view or download image
◊◊◊
Experience the difference. Choose Frameless. Choose Cover Glass USA.
Cover Glass USA serves the Southern Californian region, including Malibu, Calabasas, Santa Monica, Newport Beach, San Diego, Santa Barbara and other beautiful cities.