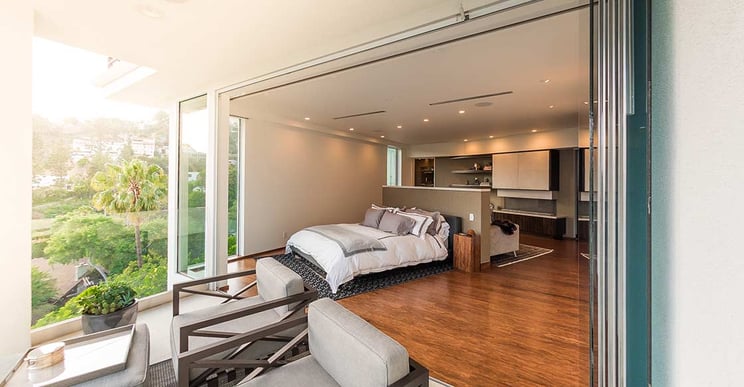 People, now more than ever, are flocking to urban areas in the hopes of finding new job opportunities and more exciting lifestyles. And though you may be looking to move to a big city, chances are that you will not be moving into a very large living area.
Utilizing All Spaces in Small Spaces
However, being confined to a small space doesn't necessarily mean that it has to be cramped or cluttered. Utilize all of your space with smaller furniture, simple color palettes and natural lighting for a roomy and more comfortable vibe at home.
The Bare Necessities
If the design space in your home is limited, before you decide on any design changes you may want to consider going through your place and deciding what you truly need, versus what's just clutter. People have a tendency to hold on to items that they deem useless, only because throwing them in the trash seems like a waste of money. But, throwing away or donating older, unused items will free up tons of space, making your home look more spacious, and creating room for new and more useful items.
Small Space Options
Wall Space
With your design space being so limited, it's important to remember to take advantage of all the space you can. Your wall space will be especially resourceful when designing your space. Think shelves, hooks and anything else that would allow you to stack upward rather than outward. Utilizing your wall space will free up floor space, allowing you more room to move around and keeping the area looking spacious.
Under Your Stairs
Depending on your situation, you may or may not have stairs in your home. If you do, however, this space can work wonders for your home's storage space. The space under the stairs oftentimes goes unused, simply because it's an eyesore to look at. Nobody wants to shove a bunch of boxes under their steps, but if you can take advantage of this area, while also making it look good, it can be a tremendous resource.
Storage Friendly Furniture
There are dozens of manufacturers that produce storage-friendly, multipurpose furniture to help you design your small space. Benches, couches and even beds can be manufactured to include extra storage space, which may be resourceful if you're in a confined space.
Read: Remodel Your Living Room: Optimize for Function and Design
Lights, Color & Design Illusions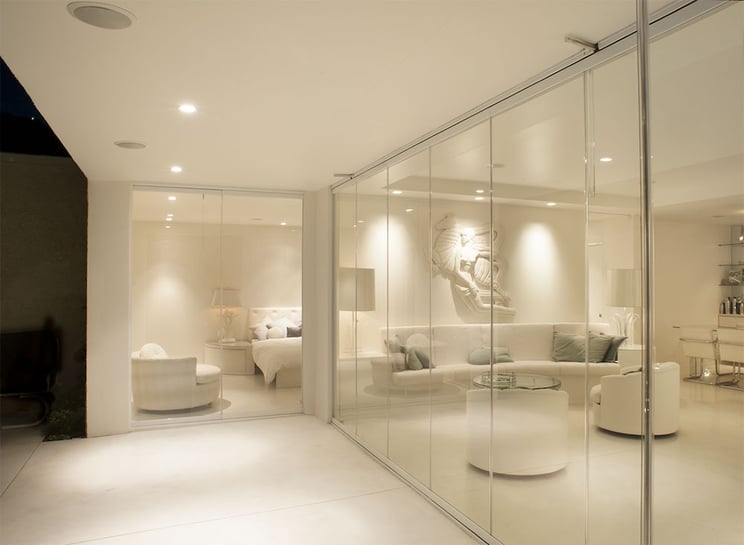 Colors
Many design-savvy people will tell you that when designing a smaller space, it's important to work with a lighter color palette. This isn't necessarily true, but there is truth in the idea. Lighter colors reflect light better than darker hues, and for that reason it makes your space seem larger than it actually is. More important than using lighter colors, is keeping your color scheme simple.
Windows
Windows are a huge part of keeping your home looking spacious. They allow light into your home and open up the aesthetic of your place. They also allow the human eye to look further than the wall space is confined to. Rethink traditional windows and consider floor-to-ceiling windows or frameless sliding glass walls. Your gaze will move farther than your walls, adding an expansive illusion to your small home space.
Mirrors
Similar to windows, mirrors can appear to extend the line of sight, making the space appear larger and deeper than what it is in reality. Mirrors also reflect light, making your design space look and feel brighter and more open.
Read: 7 Ways to Brighten Up Your Home with Modern Windows and Doors
Glass Walls and Panels
Walls can be inhibitive and often take up more space than necessary. Consider glass walls to keep the light moving through the space or frameless sliding glass panels to transform and transition your space according to your needs.
As you can see, your small space doesn't necessarily have to feel or look small. Take advantage of the space you do have. Every square inch of your home should serve a purpose, especially when you don't have very many inches to spare!
◊◊◊
Experience the difference. Choose Frameless. Choose Cover Glass USA