Here at Cover Glass, we love a good patio. Whether you already have one or you're thinking about adding one to your home, a beautiful patio space can make your home truly luxurious. As a Texas resident, especially, you'll love having immediate access to an outdoor space, the perfect area for entertaining a group, or just enjoying the breeze on a beautiful evening.
While there's often a lot of focus on the patio itself, choosing the right patio doors is also important. Frameless sliding glass patio doors, for example, provide stunning views and can create a more seamless transition between your outdoor and indoor living spaces.
Keep reading, and we'll share some of the important considerations to think about as you choose the right patio doors for your Texas home.
Understand Your Space
First, take a moment to think about your space overall, including your floor plan and how you would like the room to function. Is the area at the front of your home where passersby will be able to see it? Do you get sunlight from that direction, or is there an obstruction in the way? Is there a breeze or view to take advantage of?
These factors can help you determine what sort of patio door you pick and if you will need other design components, like tint, low-e glass coating, or an internal locking system.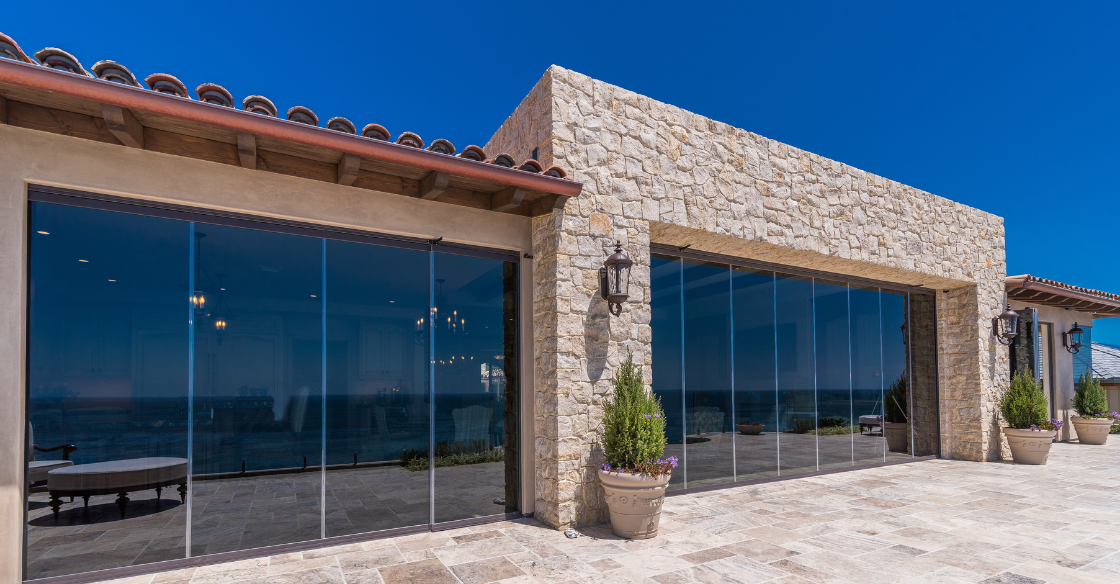 Think Long-Term
Adding beautiful patio doors to your property is also a good investment, one that certainly adds value to your home. So this is not an area to scrimp!
Of course, we're partial to our frameless, sliding glass patio doors. Frameless glass doors not only enhance your view; they literally open the door to entertainment options by integrating your outdoor and indoor living spaces. You can have them fully open, partially open, or half-open — it's up to you, and you're not locked into one option. While certain types of doors may be cheaper initially, high-end sliding glass patio doors will offer value for years to come.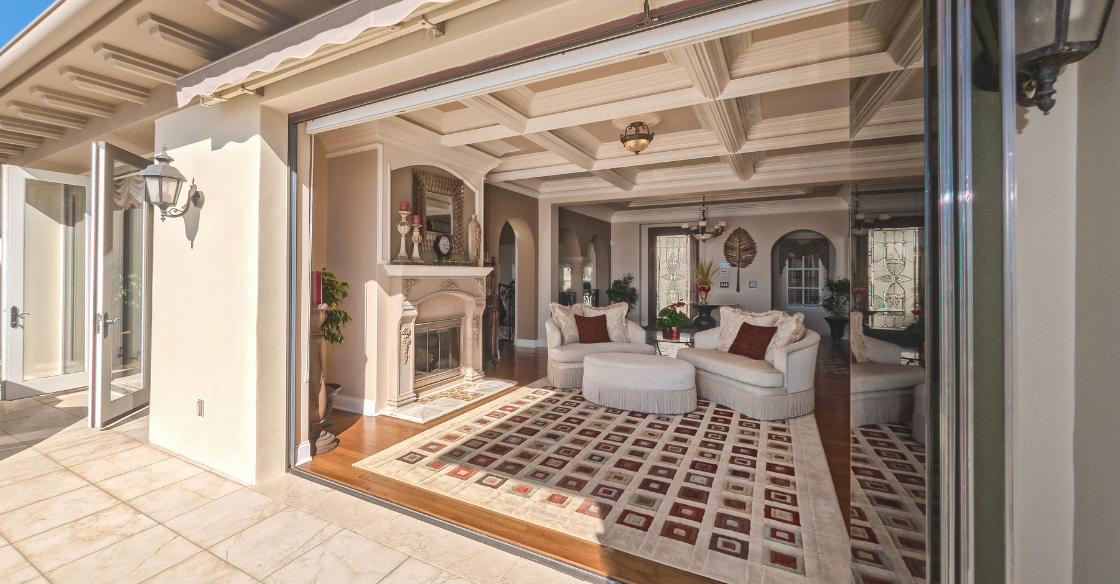 When you choose frameless glass doors, you'll be adding a "wow" factor that other types of doors simply don't have. In fact, you can transform your entire interior vibe, establishing a bright living space that is both energizing and relaxing! With its captivating design, Cover Glass doors are a status statement of quality craftsmanship and dazzling beauty, held in high regard by world-class architects, homebuilders, and real-estate developers.
Moreover, the natural ventilation you get from your glass doors can even lower your air conditioning bills during our sweltering-hot Texas summers. While you might be reluctant at first to invest in glass because of the heat coming through, think again. Thanks to the low-e (low-emissivity) technology in our glass doors and windows, they effectively keep out UV rays, so the inside of your home doesn't heat up when the sun hits them. Simply put, investing in energy-efficient patio doors like Cover Glass is worth it.
Determine Your Aesthetic
Before you choose your sliding glass patio doors, you'll want to make sure you're selecting the right system for your home's aesthetic. This includes your overall style, the materials, and your glass options.
1. Overall Style
What's your interior design style? Here's what to know about the different types of doors and how they might fit in with your vibe:
Sliding Patio Doors (also called gliding or bypass doors) - Sliding glass patio doors are considered the most conventional style. They usually consist of two or more glass panels, with at least one parallel sliding panel. These are ideal for tight spaces, as they don't require any extra space when they're open.
Swinging Patio Doors (sometimes referred to as hinged patio doors) - French doors are the most well-known version of swinging patio doors. Both doors swing out to open like a pair of wings on either side of a completely unobstructed opening. Their opening size is dictated by the leaf size.
Folding Patio Doors - These doors offer a more expansive option to connect your interior and exterior spaces. They usually operate accordion-style, with the doors stacking and folding to one side via an overhead track.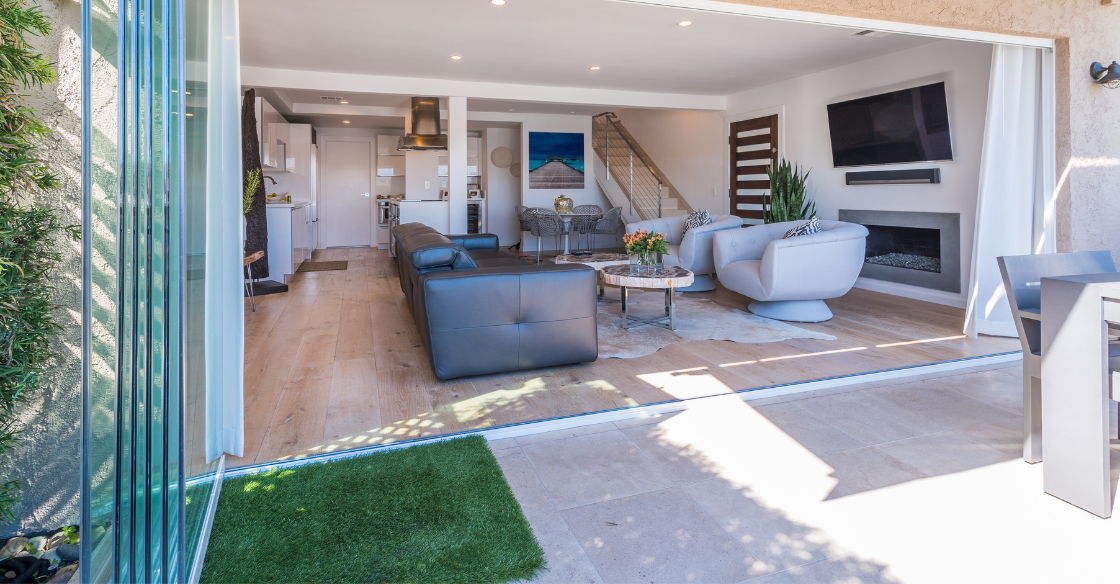 2. Materials
Patio doors can be manufactured using many different types of materials and often a combination of materials. Here are some of the options you may consider:
Wood is a common choice, and options include fir, pine, mahogany, or alder. They're all a bit different, so you'll want to research the other characteristics, including grain, color, and flexibility. Wooden doors offer architectural appeal but require a lot of routine maintenance, including painting and checking for mold and pests.
Vinyl is another popular option. Vinyl patio doors tend to be fairly energy-efficient, easy to maintain, and long-lasting.
Aluminum resists rust and mildew and is ideal for moderate climates. They're also very durable.
Steel offers top-notch security and insulation options. It is a strong and structurally sound material that can resist rotting, warping, and shrinkage.
Fiberglass provides a reasonably good level of security and is available in a variety of textures. It's also resistant to dents, warping, and peeling, making it very low maintenance.
Frameless glass offers uninterrupted exterior views and takes full advantage of your indoor and outdoor spaces. Frameless glass doors are aesthetically and architecturally pleasing, weatherproof, soundproof, safe, and secure.

3. Glass Options
Finally, if you're opting for sliding glass patio doors, the glass itself is a very important choice to make. Your preference will determine the safety, privacy, durability, and energy-saving capacities or your patio door. Before you choose your sliding glass patio doors, do some research into your options. At Cover Glass, these options include the color of the glass, the color of the tracks, your choice of locking setups, and the overall stacking and system configuration. We'll work with you to determine the best layout for your home.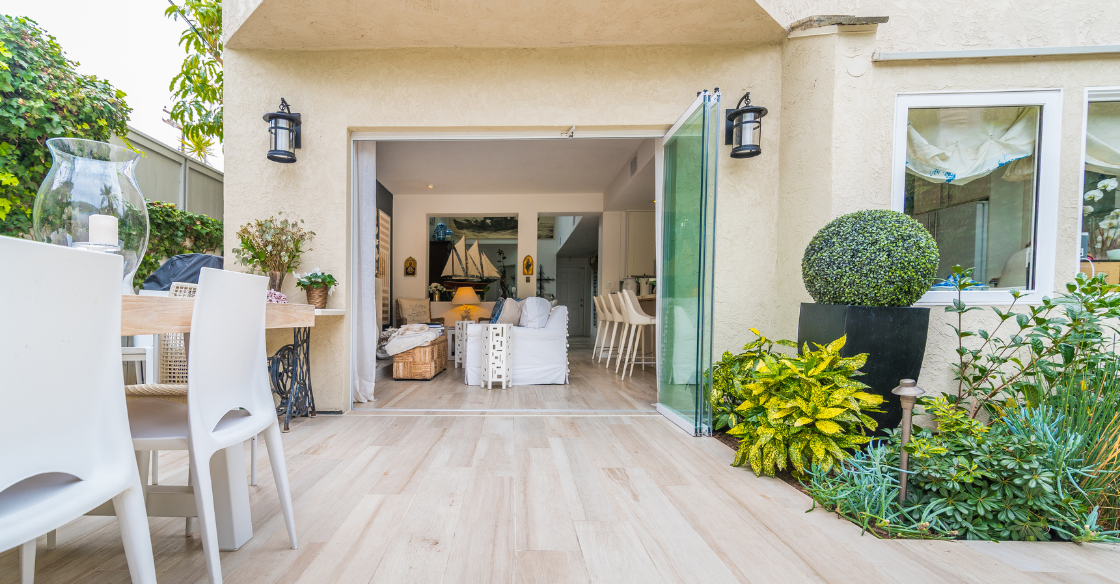 Redefine your Texas Home Experience with Cover Glass
Are you in the process of researching your options for patio doors? Texas residents have a lot of options, and we're here to help. With the tips above, you can confidently select the right doors for your space and your style.
To learn more about your frameless glass options in Texas, contact us today by filling out our contact form to request a consultation. We look forward to making your patio dreams a reality!