After a year of coping with the Coronavirus pandemic, we've become pros at adapting to new ways of life to keep ourselves and others safe. While home renovations are a huge undertaking in any circumstance, remodeling during Covid has added an extra layer of challenges. Because the nature of construction work makes social distancing protocols challenging to adhere to, many homeowners are hesitant to remodel at this time. Luckily with the help of technology and a bit of patience, we've found some creative ways to help you move forward with your remodeling projects and incorporate the latest 2021 residential design trends into your home this year. Let's take a look at our five best tips to keep you, your family, and others safe while remodeling during the pandemic.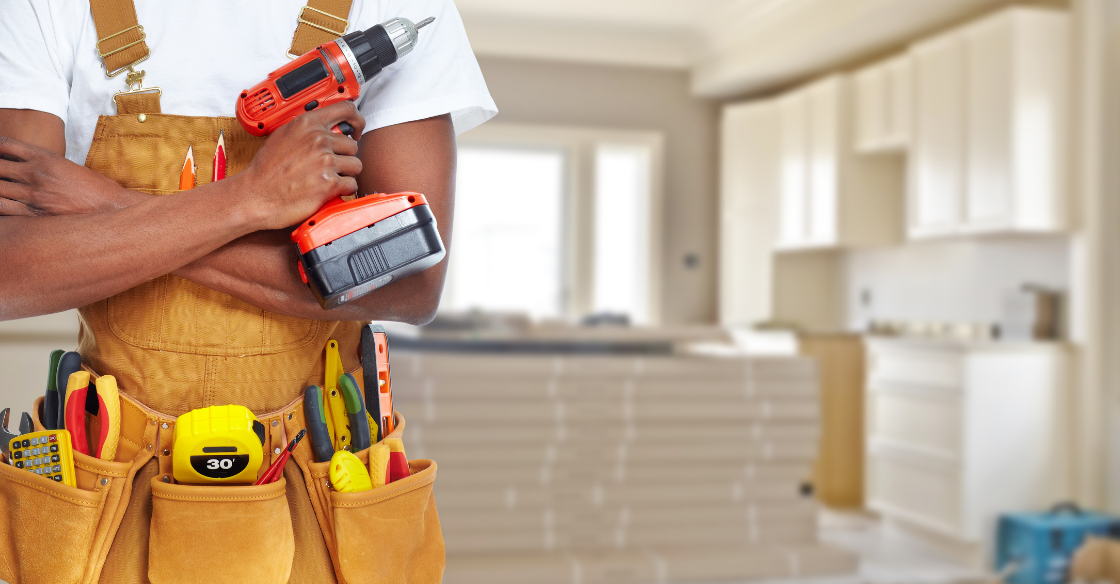 5 Tips for Safe Remodeling During Covid
Stick to Digital Meetings
Home renovations require you to be in constant contact with your remodel team, which has proven tricky at a time when we're being asked to stay at home. Luckily, technology has given us the means to communicate with each other from all over the world, without the need for physical interaction. Phone calls, email, and video conferencing are simple alternatives to face-to-face meetings that will drastically improve the safety of your pandemic home remodel. For example, instead of having your contractor come in to take a look at a problem area, show them via a video call. Whenever possible, opt for online consultations when remodeling during Covid.
While technology has made communicating a lot easier, some things just can't be solved over the phone, so if you have to meet in person, make sure everyone is wearing masks and maintaining a safe distance.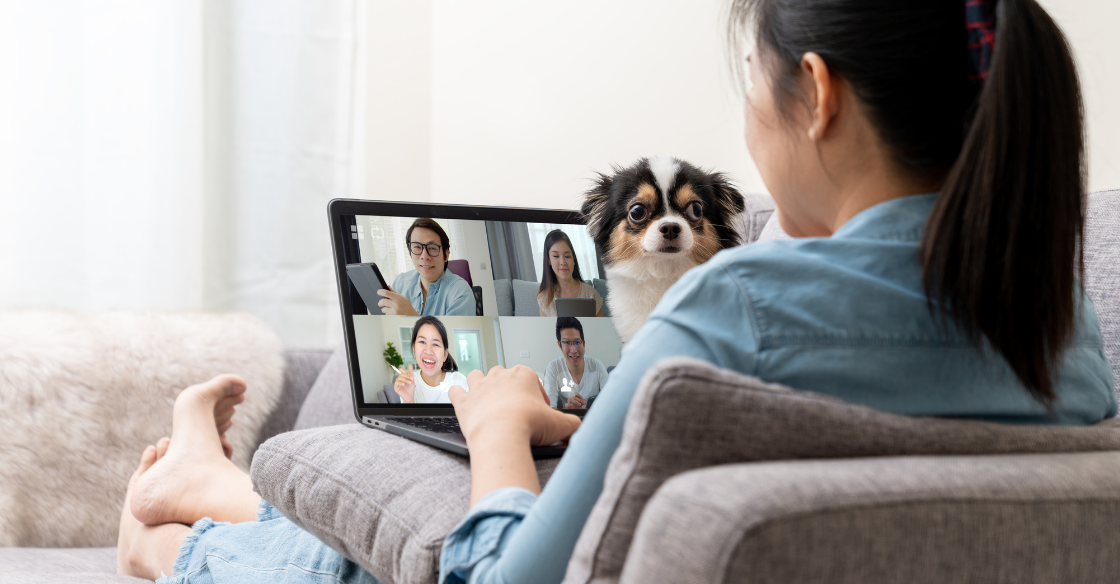 Set Up a Virtual Tour
If there's one thing the remodeling process requires, it's on-site collaboration. Many people will need to have their eyes directly on the project space between architects, interior designers, and contractors. However, having lots of people come into your home throughout the renovation process isn't safe for anyone involved because of the pandemic. Many people are opting for virtual tours to solve this issue and limit exposure.
Companies have created virtual home renovation planning tools that turn videos of your property into 2D schematic floor plans and 3D renderings that you can share with your renovation team. Similarly, we developed the Cover Glass Visualizer, a digital tool that allows you to see exactly what Cover Glass would look like in your home. To use the Cover Glass Visualizer:
Upload a high-quality photo of your project space with a clear view of the subject with no obstructions
Select a masking area where the

frameless glass

will be installed
Choose from our library of products and colors to visualize changes
These technologies allow you to seamlessly conduct tours and design your home virtually without risking the quality of your renovation or exposure to those involved.
Sign Documents Online
Renovation projects often require you to sign off on a bunch of documents, which traditionally requires you to sign in person. However, tons of great online document signing tools allow you to securely sign documents from the comfort of your own home. Tools like DocuSign even offer you the ability to create digital estimates so that you can work with your team virtually through every step of the renovation process. Electronic signatures not only help you maintain social distancing, but it's also an eco-friendly option for saving paper!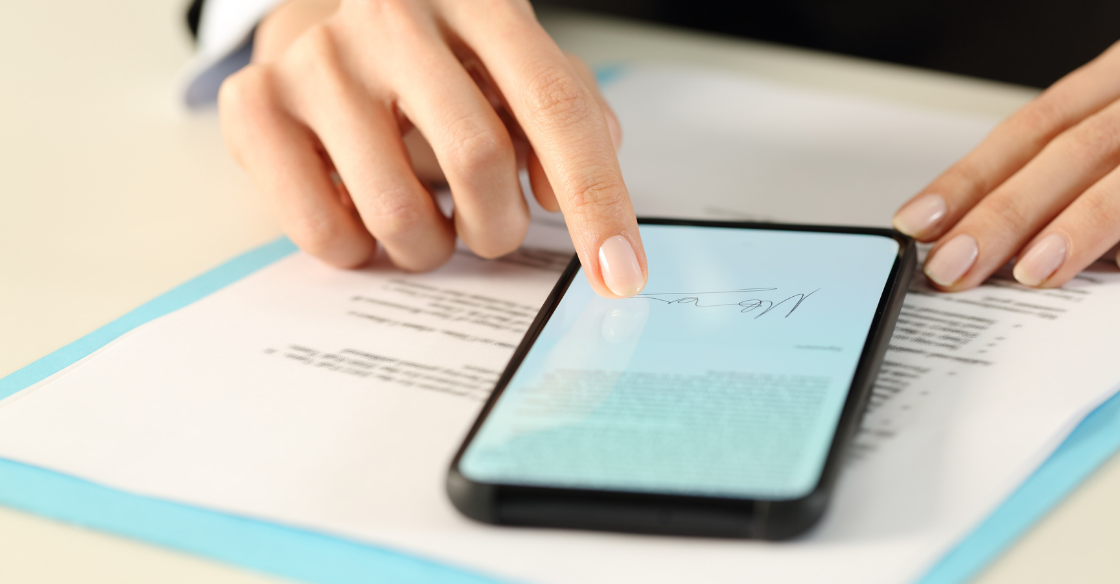 Follow CDC Guidelines for Remodeling During Covid
Because you will have contractors working inside your home, it's vital to follow the proper guidelines to keep everyone safe and healthy. The Occupational Health and Safety Administration (OSHA) has put in the following protocols to control and prevent the spread of COVID on construction sites:
Screen all on-site visitors in advance of their arrival for signs and symptoms of COVID-19
Stagger work schedules to reduce the total number of employees on a job site at any given time
Ensure everyone on-site is equipped with masks and necessary PPE
Have accessible hand sanitizer dispensers throughout the site
Delivery personnel should remain in their vehicles if at all possible during on-site deliveries
Rigorously clean and disinfect areas where crew members will be working before arrival and after departure
Plan to be out of the house when work is being done in high-traffic areas of the home
Keep in-person meetings as short as possible & limit the number of people in attendance
Failing to follow these protocols could not only result in a temporary shutdown in the case of an outbreak, but it could also put lives in jeopardy. So please, exercise caution and always use your best judgment to keep everyone safe.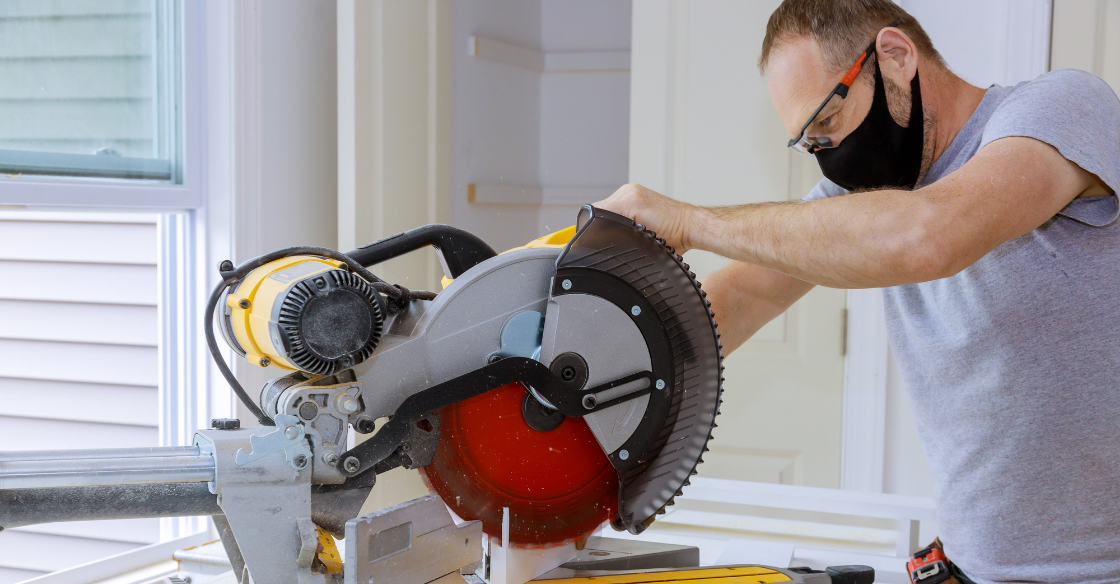 Be Prepared for Roadblocks & Delays
Home renovations tend to come with their fair share of roadblocks, but throwing a global pandemic in the mix almost guarantees obstacles. Because you'll have to take extra precautions to safely remodel during COVID, expect some delays on your project. Work with your remodel team to determine a realistic timeline and make sure to factor in time for unforeseen circumstances. Setting your expectations early and preparing for setbacks in advance will help you avoid disappointment in the long run. Be patient and know that these inconveniences are well worth it to keep everyone safe and bring the home of your dreams to life.
Let's Discuss Your Next Project
While we know the circumstances are far from ideal; the good news is it is possible to renovate safely during the coronavirus pandemic with a bit of patience and creativity. Here at Cover Glass USA, we're committed to upholding the highest standards of job-site safety. We prioritize minimizing the virus's spread while still providing high-quality frameless glass installations that help bring your project's vision to stunning life.
Ready to get started on your next remodeling project? Request an online consultation to connect with a team member and find out how frameless glass can transform your home.