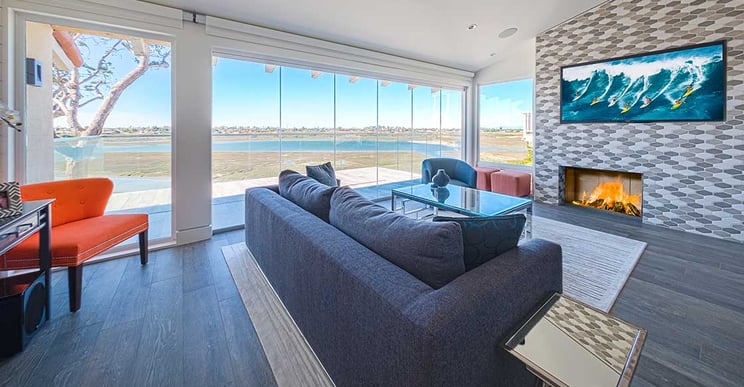 Decorating your home to express your love for the beach and all things sandy can be tricky. Adding a few seashells to an end table won't quite get the point across, but if you go too far your home runs the risk of looking like the set of Gilligan's Island. And, nobody wants that.
As with most design, establishing a coastal feel requires restraint. The allure of beach chic decorating is the feeling it creates; the relaxed state which summons memories of ocean breezes, spectacular sunsets, and days spent playing in the waves. This style does not rely on bold-in-your-face reminders of the beach; a little goes a long way. The best results happen when color, texture, and materials are artfully blended to create the perfect space.
Bringing the Outdoors In
Natural materials play well with beach chic design. If your fondest memory of your last vacation is the sea grasses waving at the shore, use sisal or grass area rugs to define your space and set the tone. Driftwood is a classic beach décor material, but it can be cliché. Flip the script by using weathered wood in unexpected places and pair it with modern finishes such as glass or chrome to make the "beachy' elements stand out without sinking into unwanted informality.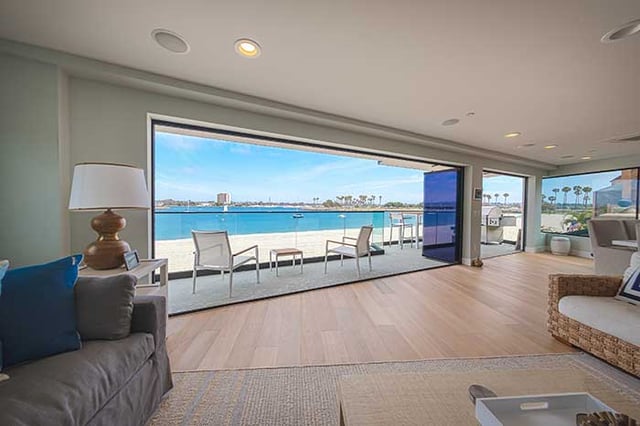 Accessories are a great place to introduce natural elements. A glass bowl of shells or weathered rocks can be an excellent addition to your color palette. Capture the deep blues and grays of the shore or the pink and orange hues of the sunset with the creative use of local beachcombing treasures.
Also Read: How to Create a Homey Feeling in a Room
Embrace the Natural Coastal Light
Coastal living embraces light, airy spaces. Consider enlarging your windows to encourage natural light and a connection with the outdoors. Installing sliding glass walls leading to the deck will invite nature in, and make your home feel larger. As a bonus, these features can be opened during nice weather to take advantage of cross ventilation provided by the cool ocean air.
Also Read: Innovative Ways to Use Glass in Your Home
Add or Emphasize Wood
Wood is the traditional material for building on the coast, and its use in the interior of your home will project the beach chic feel you desire. Weathered wood accent walls can soften an otherwise brightly painted room and provide a visually interesting architectural feature. If your home already features wood details consider painting your trim and beadboard bright white to carry the theme from room to room. Nothing says coastal living like a tongue in groove ceiling painted white to catch every ray the sun offers.
Slipcovers Create Comfort and Drama
The best beach houses are used for their intended purpose, to enjoy the ocean. But elegant fabrics do not always stand up to the sand and salt tracked in after a day spent playing in the surf. If they are made with durability in mind, slip covers can be the perfect solution. Choose fabrics with staying power and you will be able to enjoy your coastal retreat without fear of ruining the furniture. Slipcovers are also a great way to dress up plain pieces by adding dramatic form and elegant sweeping lines. Even plain wood dining chairs can be reinvented with floor length linen slip covers; perfect for a family brunch or a formal dinner party.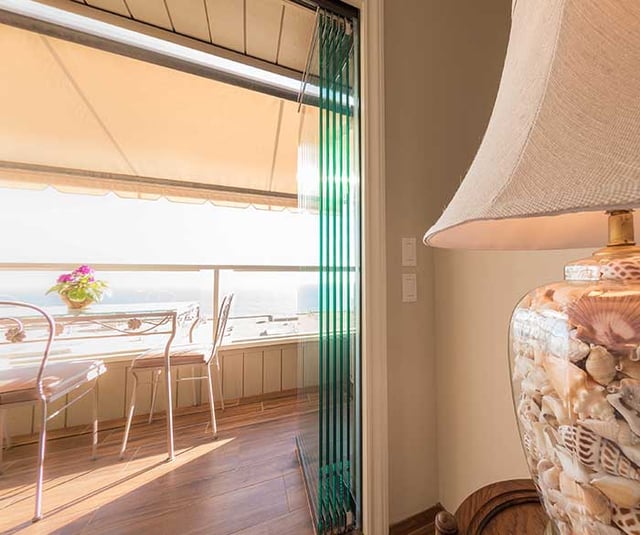 The Color of the Coast
Paint choice is critical for establishing a coastal feel in your home. Stay away from bright colors formulated to replicate sunsets and tropical fish. The key is subtlety. Paint choices with hints of the coastal color palette are best.This means blue, gray, and pink tints should be used to prevent that washed out look too much white can create. The challenge will be to soften the feel of your home. Billowing fabrics work wonders in this area.
Designing the perfect coastal retreat is an exercise in restraint. It is tempting to fill your space with sand and shells, but the effect will not be what you are after. Use natural materials and colors with the power to suggest beautiful sunsets but still allow your imagination to fill in the blanks. Embrace the shore by maximizing natural light and air flow. These are the tips and techniques which will transform your home into a beach chic masterpiece.