We hardly ever give any thought to our windows, until it becomes clear they are not a perfect fit for the room. One day, we realize there is an opportunity to enhance our lifestyle through a wiser choice of systems that can make our space more practical, more flexible, and more beautiful.
Choosing Windows and Glass Doors to Match a Need
Windows and doors can address specific needs and better correspond to the various ways you use a room.
More Practicality
Some windows or doors can be too small for a space and be an obstacle rather than a user-friendly feature. For instance, your kitchen may be adjacent to the patio, but neither the window, not the door, offers practical access.
A counter-high frameless window system opens up the upper wall to merge the kitchen with the outdoors and serves as a pass-through while optimizing counter space.
Replacing a simple patio door with frameless sliding glass doors brings in more light and makes it easier to walk in and out. This is particularly interesting when the kitchen is narrow or on the small side where a swinging door limits useable space.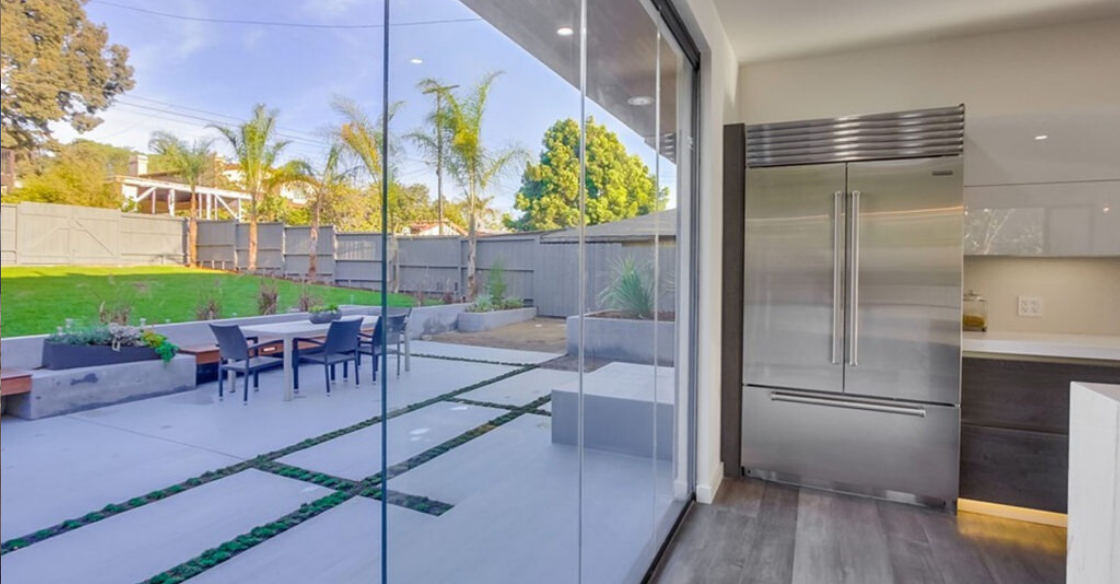 Weathering the Storm
SoCal may not have that many rainy days, but it can sometimes be windy and chilly or plain hurri-crazy. If you've outfitted a terrace or balcony as a living space, why not make the most of it and use it year-round? One of the benefits of frameless glass doors and windows is they beautifully close off an outdoor room without compromising its look and feel.
Space modifier
Residential sliding glass doors are not limited to indoor/outdoor transitioning. In an interior space configuration, they multiply the layouts of rooms, partially open, fully open to create one single space, or closed to become an extra room.
Taking in the view
Nothing is more frustrating than incredible views that can be enjoyed only through a small opening, disfigured by bulky frames that constrict the horizon. Blend indoor and outdoor living with a wide expanse of frameless glass, transforming your living room, bedroom, or bathroom into a scenic viewpoint!
How to Further Enhance the Use of Glass Systems
Color accent
We're used to clear glass, but who's to say a bit of fancy can't happen? You can choose tinted glass for aesthetics, or to specifically address sun exposure. Light gray, light bronze, light blue, or green glass can add a discreet touch of color and compliment your interior décor. If privacy is a concern, reflective bronze is an option to consider.
Should you prefer to stick to clear, the glass panels that Cover Glass offers are low-E, so sun-fading is not a worry.
Odds and ends
We often think of a window or door as a straight linear opening and may limit ourselves thinking an odd-shaped configuration is not a good candidate for a wide frameless system. Know that curves and angles lend themselves well to Cover Glass; there is almost no room design we cannot equip with frameless sliding glass panels.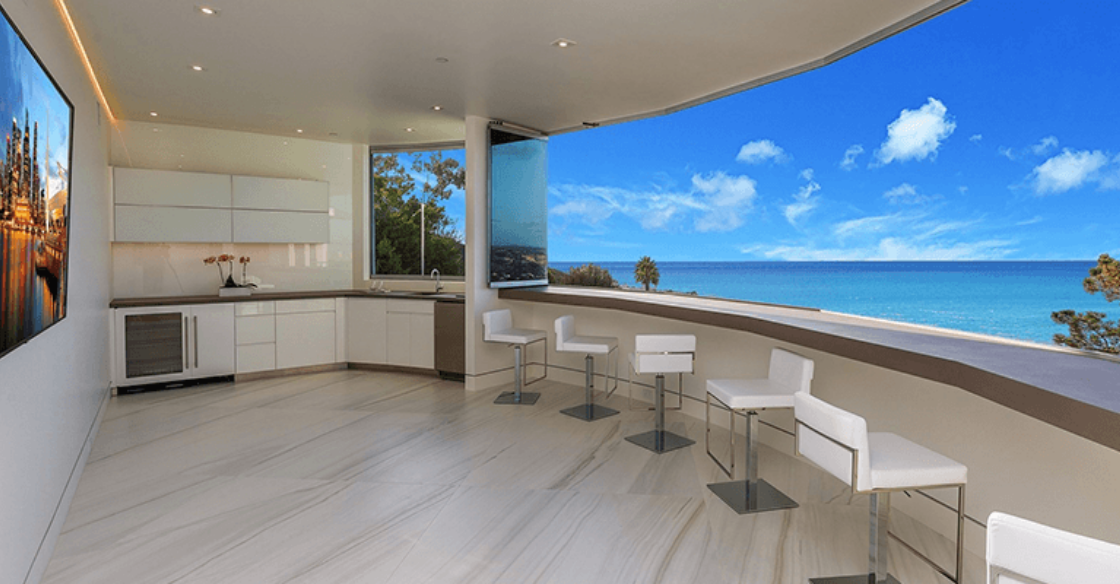 Keeping it safe
Glass quality can become an issue, especially in areas that are easy entry points. To make sure you choose the right windows, give some thought to the glass strength. Standard systems may be made with tempered glass due to building code requirements. Industrial lamination adds a layer of safety and renders the glass virtually unbreakable.
Lock out
Mainstream windows and glass doors system comes with a flimsy latch and a lock that is far from secure enough to deter intruders. The choice of locking hardware is therefore important when you select the product. Ideally, locking only from the inside provides better security, though options are available to install a keyed-lock on the outside. Additionally, you could prefer a lock on each panel for greater peace of mind.
Quick Checklist to New Windows and Glass Doors
If replacing your systems is a project you plan to undertake, spend some time studying your current design. Here are a few questions you can ask yourself:
Which room creates frustration?
How do you use the space? Study your daily habits and see where features are below par
Sit in a room and look around. Does it feel complete? Is the transition to your outdoor living space a weak point?
Do you feel the need to open up the space, both horizontally and vertically? Does it make sense considering your lifestyle?
Let There Be Light
We'll conclude by mentioning the benefits of bringing more natural light into the house. Studies show sunlight increases the production of serotonin, the "hormone of happiness", a natural mood stabilizer that helps reduce anxiety and depression. One more reason to add frameless glass windows and doors to your house.
Be sure to contact the experts at Cover Glass today for all your questions and design needs.