Remember vacations? Beautiful resorts, exciting things to do. Now that we're all spending more time at home, these thoughts can seem like distant memories. But they don't have to be.
Believe it or not, you can experience much of the same relaxation and joy of a traditional vacation in your home and in nearby destinations across Nevada. To start, what you need is a fresh set of staycation ideas. Then, it's time to start planning.
Think of it this way: if you're going to spend your precious time off at home, why not make the most of it? Don't wait until your first vacation day to decide what to do in and out of your home. Instead, use the following ideas to plan your best possible Nevada staycation. You've earned the time off. Let's help you make the most of it!
1.Create your backyard botanical garden.
Just think. If you sat by the pool at the Bellagio, what would you see? Lush landscaping. With the help of some drought-resistant landscaping and simple design changes, you can have the same oasis experience in your backyard, ready and waiting for your staycation. Maybe your beds and shrubs can use a trim. Or perhaps you opt for a new patio set or even a new patio. Whatever you choose, you want your yard to bring you joy during your time off, not extra work.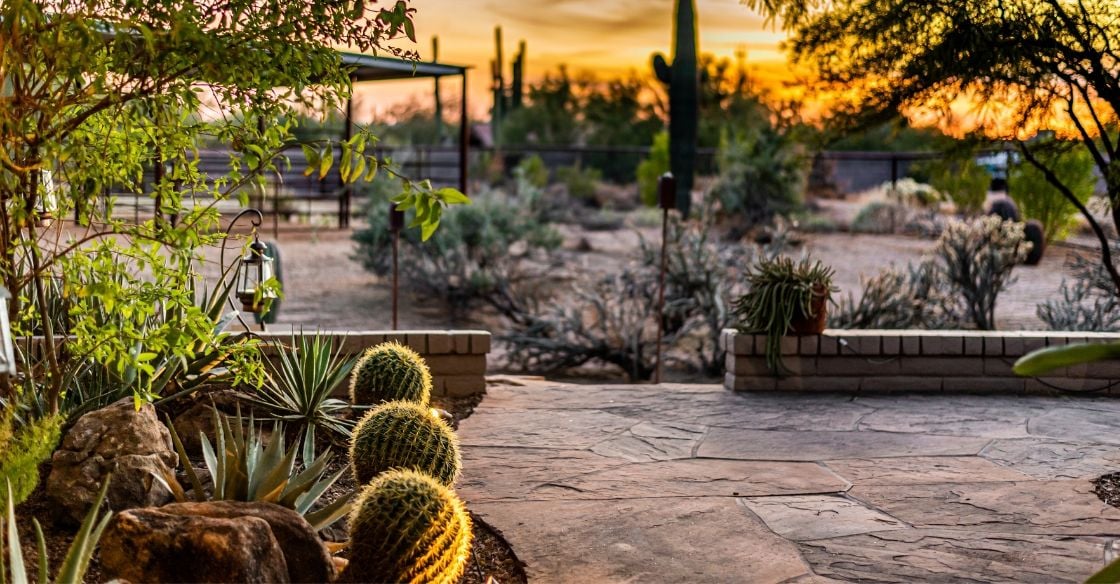 2. Reimagine your kitchen.
After a day lounging outside admiring the deserts, mountains and valleys that we're so lucky to be surrounded by in Nevada, you can experience the look, feel, and even smell of your favorite restaurant at home - thanks to an updated kitchen. You can go as simple as fresh paint and a lovely new set of dishes or as elaborate as new cupboards and countertops. There are many ways to bring your cooking space alive. Again, just like with landscaping, plan for these upgrades to take place before your staycation so you can fully enjoy them.
3. Bring gourmet food home.
And who says kitchens are only for cooking? With delivery services available from most restaurants, you can delight your taste buds with food from all over Las Vegas and beyond. No matter if you're in the mood for steak and eggs, prime rib, onion rings or Basque cuisine, they're just an app click away. Why not even treat yourself to something new, decadent or exotic, just like you would when you're on vacation?

4. Light up your living space.
Vegas isn't the only place you can experience bright, twinkingling lights. The Silver State is home to out of this world stargazing, some of the best in the country. If you live outside of the Las Vegas or Reno city limits, we recommend laying out and staring up at the night sky, right from your backyard. Or, if you're looking to go a bit further afield, in just a short drive, you'll find plenty of stunning stargazing opportunities as well. It doesn't get much better than enjoying our quiet, wide-open spaces snuggled up under a blanket of stars.
Thanks to the desert, we enjoy some of the sunniest weather in the country. New windows or frameless glass doors will turn your home into an oasis. With them, you can enjoy the beauty of your yard from the coolness of the indoors. And in the evening, you can sit outside and enjoy the beauty of your home looking through the same insulated glass.

5. Open your home to others.
There's no better way to liven up a home than with new faces! With your home's improvements done in advance, you'll be ready to show it off. One drawback of traditional vacations is that you can't easily share them with your friends. Throw a pool party, BBQ or pot luck and let the fun begin. No need to post Instagram photos when you can enjoy both their company and your staycation, all at the same time!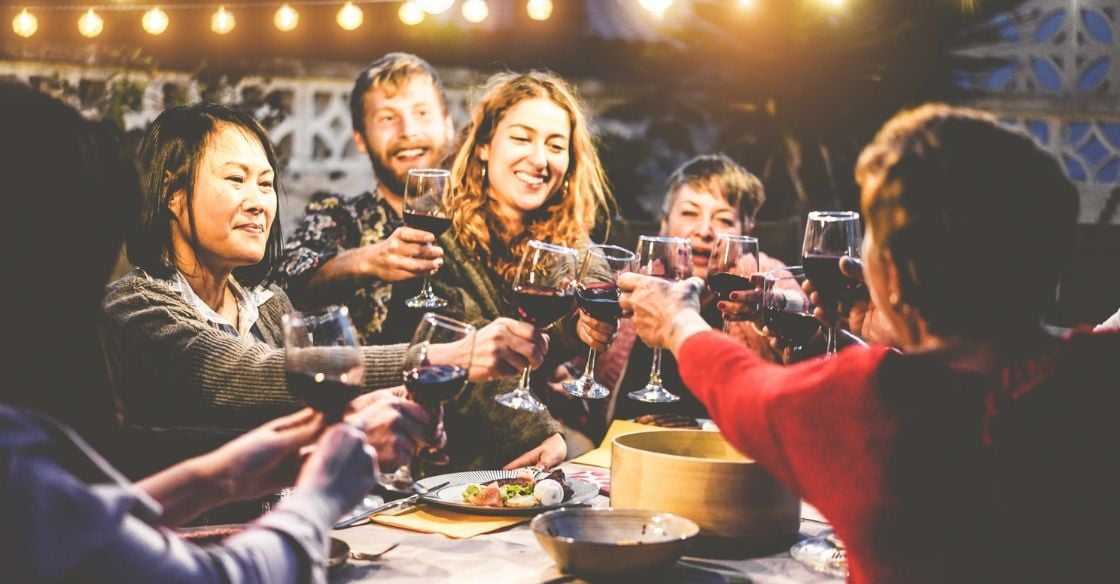 6. Savor the simple fun.
Inevitably, on a traditional vacation, there are some nights when you prefer to stay in. You can easily replicate a chilled-out beach resort evening with a pool table or even the right board game, especially if you have kids. And, of course, there's always a movie night. We recommend investing in an inexpensive projector and turning your backyard into a memorable movie theater complete with popcorn, classic snacks and a batch of delicious cocktails.
7. Did you think we'd forget about Vegas?
The beauty of living near one of the world's most popular tourist attractions is that you can do it your way. So, play out-of-towner and enjoy an exciting staycation in one of Las Vegas' vibrant hotels. In just a weekend, you can go to your favorite casinos, shows, clubs or restaurants without wasting time and money at the others. Chill by the pool all day with a frozen drink in hand, go all out on spa treatments and a lobster dinner, or spend the day shopping at The Forum Shops or the Downtown Container Park. The key is to treat the weekend like you would if you had jetted off to a different locale. And if you already live in Las Vegas, you don't have to worry about long flights home, you're just a short Uber ride away.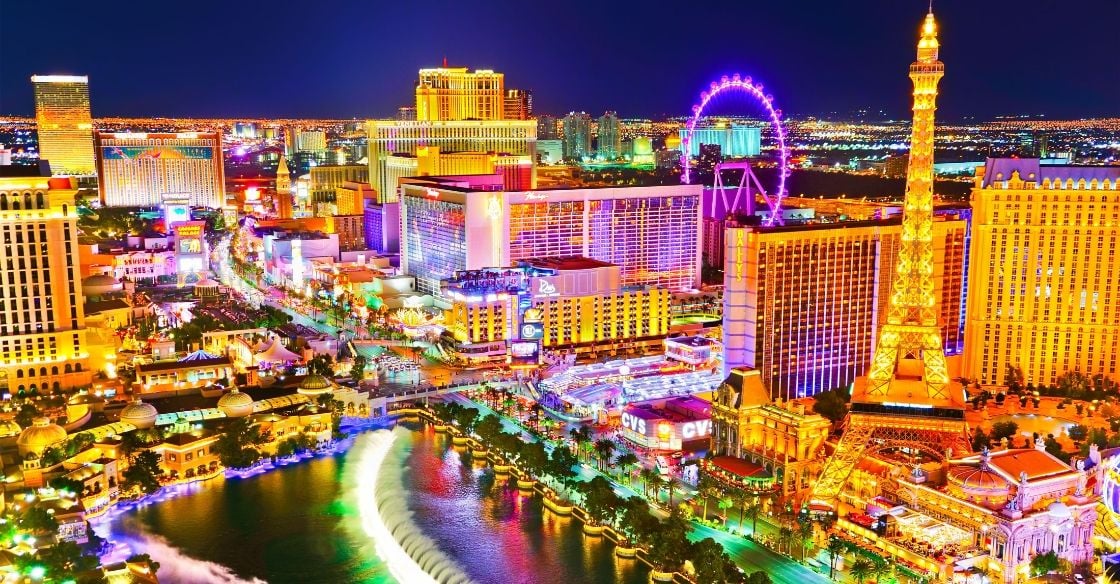 8. Get off the Grid.
Let's not forget that the Vegas area is the home of many natural attractions. Are you feeling adventurous? Hike to see the Native American petroglyphs in the Valley of Fire. Or would you prefer to relax in the water? Take a scenic cruise on Lake Mead. Plus, don't forget, in our area, you have multiple opportunities to golf, bike, and even rent dune buggies.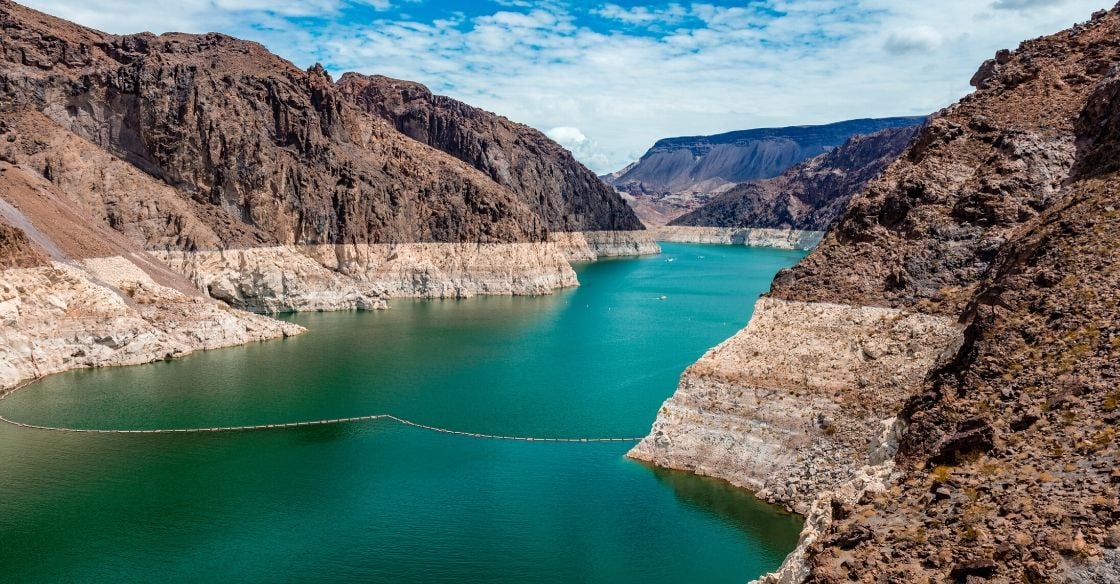 Put the "Stay" in your Nevada Staycation
One of the best things about a well-planned Nevada staycation is its lasting effect on your lifestyle. With traditional vacations, we often come home with high bills, dirty laundry, and a case of the blues.
Not so with a staycation, those beautiful glass doors, kitchen, and landscaping, they're yours to keep. You may even find you like your home so much you're ready to plan your next staycation!
For more information on how glass doors can transform your living space, contact Cover Glass.