In real estate, there's a lot of talk about "curb appeal" — how your home or property looks when viewed from the street. When prospective buyers first walk up, you want them to feel like the home is safe, welcoming, and worth the price you're asking.
If you own a retail space or restaurant, curb appeal is just as important! Your prospective customer isn't buying your space, of course, but it's the same general idea; you want to attract customers to your business right away, as well as make it easy for them to understand what kind of experience they'll get with you.
Your Restaurant-Front or Storefront Says a Lot
First, what kind of price point can a prospective customer expect at your store or restaurant? Are you the perfect dinner date spot, with a hip gastropub menu to match? Or are you the go-to for quick but super fresh and healthy takeout? A few key elements will highlight these characteristics:
Your signs and branding - Is your name and logo (if applicable) clearly presented? Make sure people know where to find you — and if you're not a well-known brand just yet, make sure your logo gives customers an idea of who (or what) you are.
Your colors and decor - Colors can make a huge impact on your prospective customers, as can your decor choices. Whether you're trendy and chic, retro and whimsical, or high-end sophisticated, make sure your choices give off a cohesive feel.
Your cleanliness - In general (and especially for restaurants), customers will be turned off if your entrance is dirty or cluttered, as they'll associate that feeling with your brand and products or food.
Your parking situation - Stores and restaurants don't always have control over the parking situation, but if you do, consider how you can make customers' lives easier with accessible parking. (If not, think about whether your establishment is the right fit for a valet service!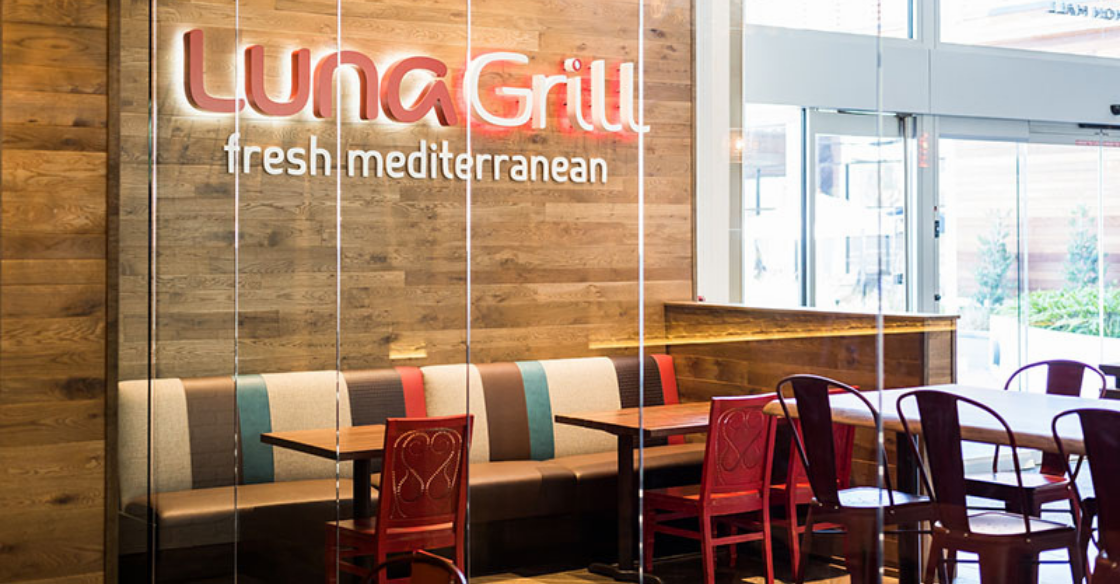 Let Them Get a Peek Inside
A quick way to achieve most of the ideas above is with a large storefront glass door or window. That way, prospective customers can get an easy look beyond your exterior.
Customers can see how busy the store or restaurant is, which may impact their decision to visit. For a restaurant, a busy and bustling atmosphere provides fantastic "social proof" — there's something special about this spot! Consider situating your interior so the main (or unique) attractions are front and center. For example, if you host live music on Saturday nights, have the musicians sit near the entrance to draw customers in to your restaurant.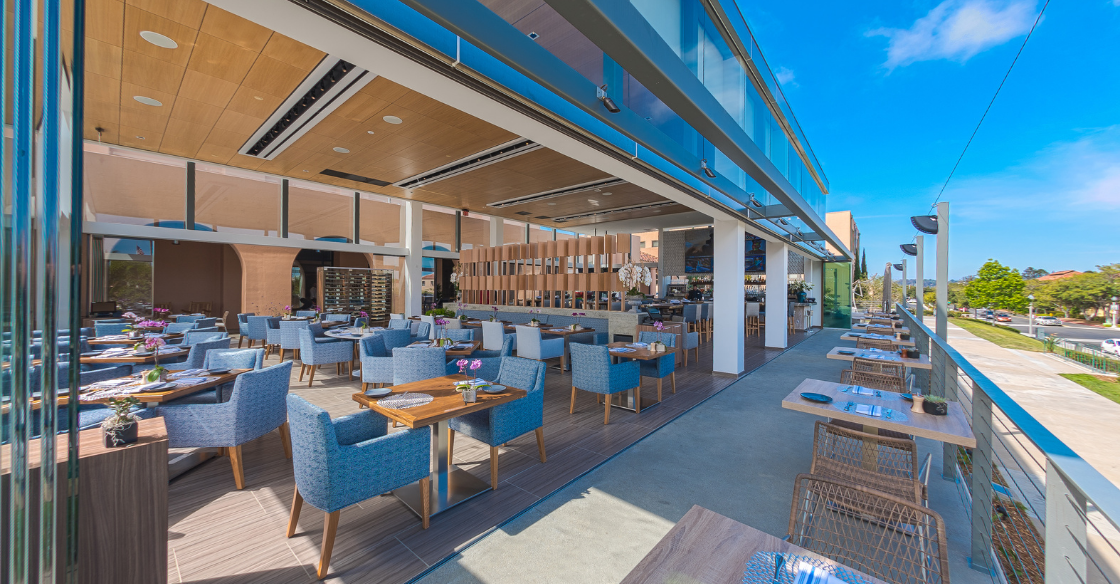 For a retail store, consider using the window to showcase your new arrivals or on-trend bestsellers. You've no doubt heard of "window shopping" — with an eye-catching display, you can attract customers into your store who would have normally walked on by without taking notice.
Storefront glass windows give you a bit more advertising space to play with. You can put up signs or decals that promote some of the perks of your store or restaurant (takeout menu, 5-star Yelp rating, accepted payment methods, etc.) or limited-time deals that may attract customers (holiday sales, happy hour specials, etc.). Restaurants should prominently display their menu at all times, which can also draw people in.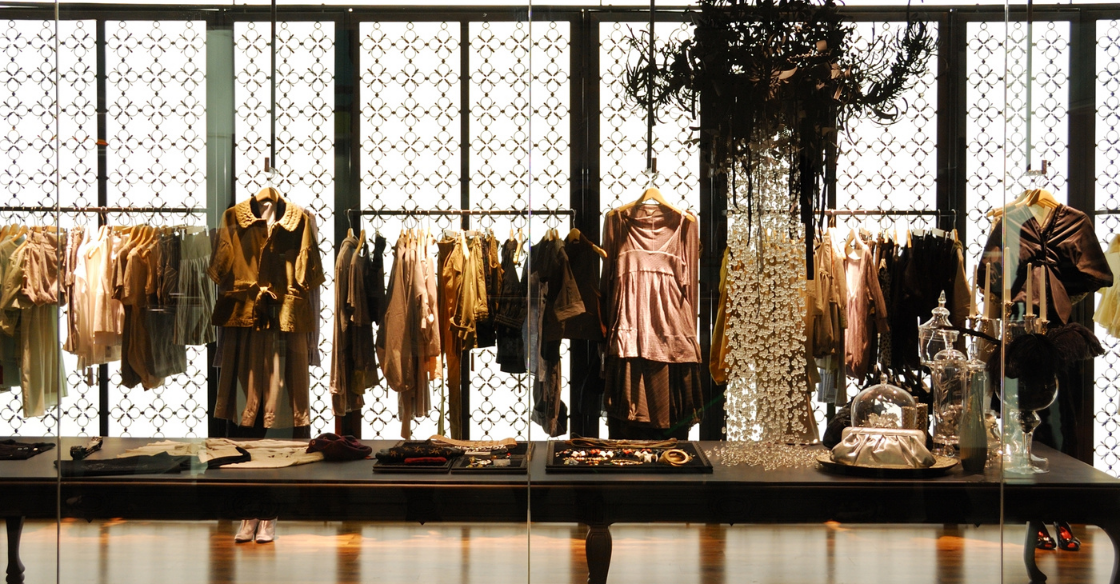 Tip: Remember that a large glass window is an extension of your cleanliness; keep it clean, shiny, and streak-free to make a great impression.
Stand Out From the Pack
In addition to giving customers a sneak peek into what you're all about, large and showstopping glass windows and doors can help you stand out among your competitors! If you're on a dense street with a ton of other options, you definitely don't want to fade into the background.
Plus, it gives your store or restaurant a much more open and welcoming feel. Glass windows allow for plenty of natural light to come in, while frameless glass doors can contribute to a trendy indoor/outdoor dining space (while also adding to your square footage!). Instead of succumbing to the limitations of a fixed glass door frame, you eliminate an entire wall, which in turn extends usable space and increases accessibility, foot traffic, and functionality. In fact, using all of your available "vertical space" is one of the key elements of successful storefronts and restaurant patios!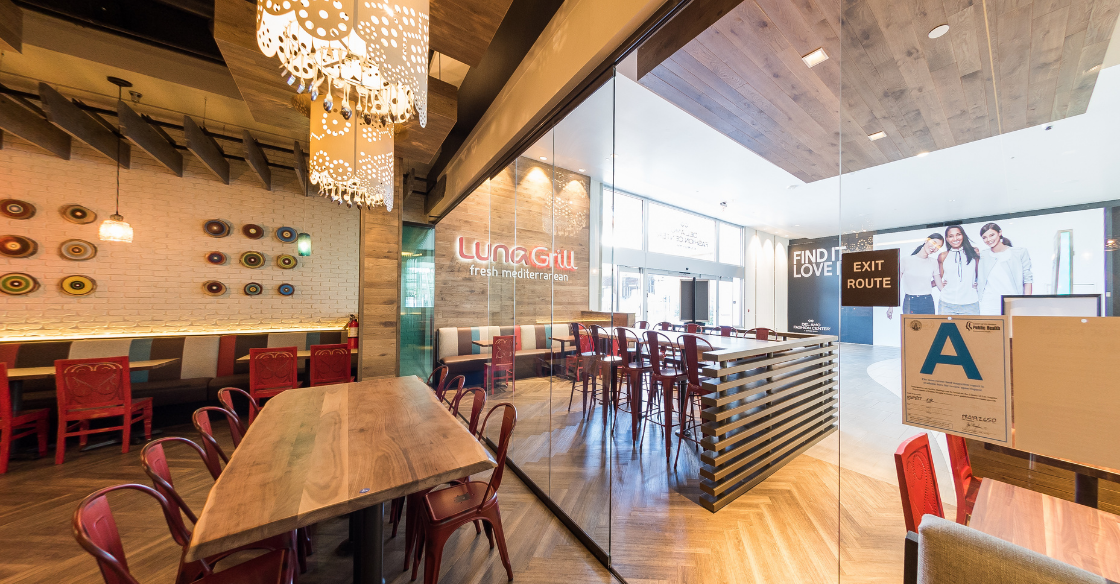 Last but not least, if you have a fantastic view — whether you're in a prime oceanfront location or you're on a bustling street that's perfect for people-watching — your customers will appreciate a front row seat to the action.
Bonuses for Your Bottom Line
The benefits of a beautiful storefront, with frameless glass doors and windows in particular, even extend to your bottom line as a business.
With more natural light flowing in, you may notice a lower energy bill, for one. With our low-e (low emissivity) technology at Cover Glass, you'll be getting the most energy-efficient glass windows and doors available. Low-E is a transparent window coating designed to minimize the penetration of ultraviolet (UV) and infrared light, while allowing the passage of visible light. Less UV light passing through means that your interior temperature won't increase as the sun shines in, while extra visible light helps you hold off on turning interior lights on cloudy days or darker times of the day.
It also allows you to create an inviting space when you're open, and a secure space when you're closed. Invest in strong and durable security glass and you'll be set for years to come. With Cover Glass, you'll feel confident knowing that our doors and windows are performance-tested against the elements of Mother Nature, as well as solid objects and sound. Once the system is closed, there is essentially nothing — whether tangible or intangible — that can penetrate through.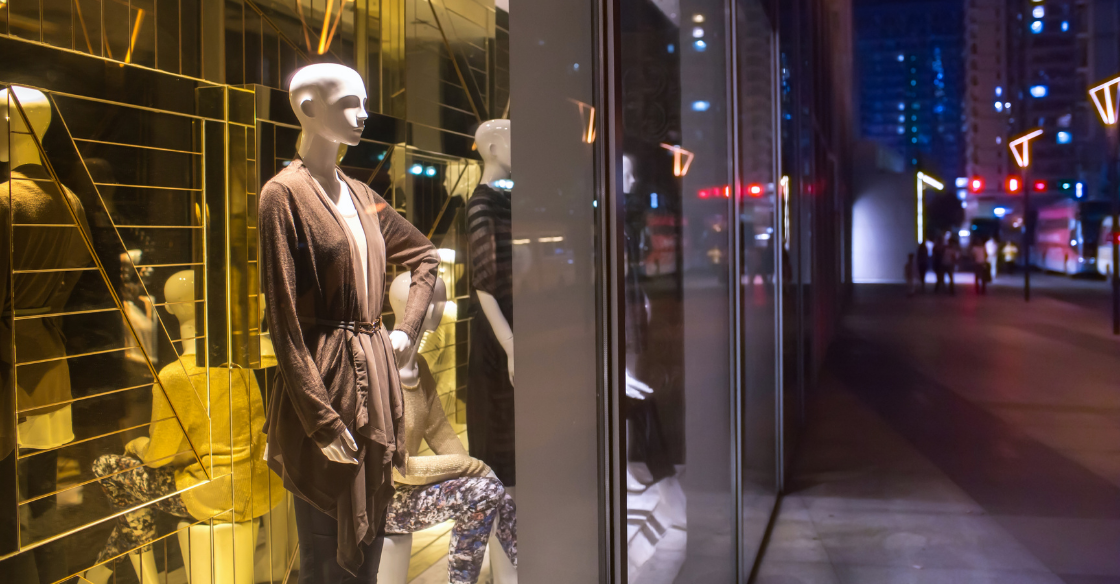 Finally, large glass doors will also deter shoplifters because passersby can easily see them.
Get Started with Cover Glass
Ready to see how Cover Glass can help your business so you can attract more customers? Whether you've got a dream project in mind or want to work with one of our experts to see what your options are, we're here for you. Thanks to the depth, breadth, and flexibility of our unique glass system, we work hands-on with you to see your design come to life. Browse our commercial project gallery or contact us today to get started.