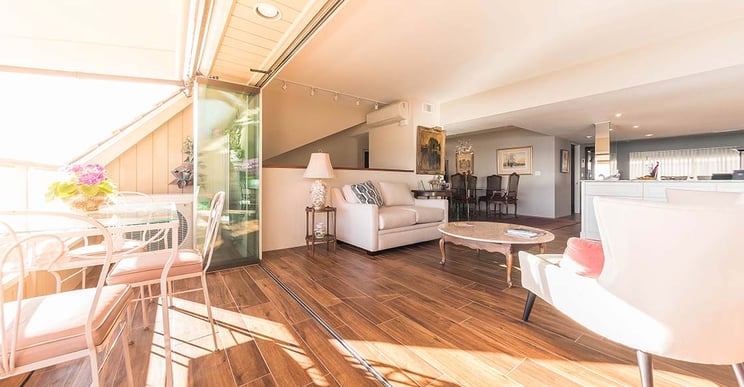 Transitional furnishing was all the rage when I was in high school in the 1960's. My parents, like most others had a combination of hand-me-downs from their own parents and the occasional modern lift-me-up with simpler lines that made us feel quite posh.
I adored sitting in my grandfather's high-back chair with flowing wings and thick, thick seat in timeworn leather. It welcomed me as old friends do, in ways the straight-lined 'swinging sixties' furniture could never have.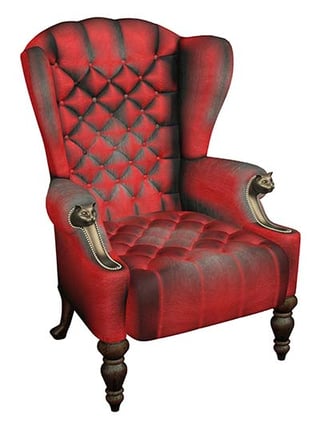 After I fell in love and we set up home together with two incomes beckoning, the retro look evaporated. Our furniture had stark straight lines offset with vinyl that was so cha-cha in those pre-global-warming days. Alas, it was nowhere near as human-friendly as the old-fashioned stuff I grew up with. If we bumped an edge, veneer split and a new tree called chipboard appeared in its place.
Gradually it dawned on us that if wood were not solid, and chairs did not have a frame nothing was going to last. Nowadays I find myself surrounded by the same hand-me-downs that have become antique collectibles. I rather enjoy seeing them side-by-side with a flash of modern because I am all for variety in a world where so much seems the same.
Let's Welcome Back The Transitional Style of Living
I was far too busy transitioning from adolescence to realize I was growing up in a transitional style home. A world where the prosperous swinging sixties saw the middle classes purchasing a scattering of new furniture for the first time since the war. This blend of classic with contemporary turns and twists has now become the rage again: But this time it benefits from modern materials and advanced engineering skills.
Contemporary architecture admits wall-to-wall sheets of glass that fold away in living rooms, and are frameless when closed. The traditional curves of classic-style furniture now glisten in natural light, revealing beauty previously known only to the eyes of the artisans that made them. There are insufficient nouveau antiques to go around with so many more people on the planet. Transitional modern furniture responds to the need with timeless, classic curves and lines offset with gorgeous fabrics.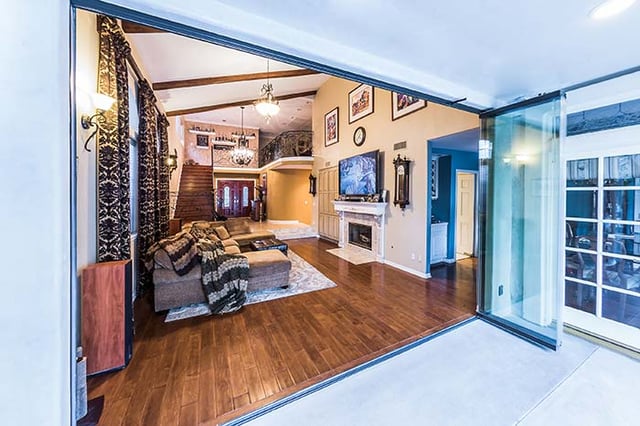 This new form of traditional seating is relaxing, warm, and comfortable the way my grandfather's high-backed wing chair was once to me. The furniture has become the focal point with subtle, unicolor shades on walls, and a minimalist scattering of accessories. Busy families choose these spaces for a practicality and comfort built to last. The material is often traditional maple, walnut or mahogany wood. The cushions may have generous goose feather or down fillings, just like grandmother's feather bed.
Transitional Living Room Ideas - Concepts
Transitional living rooms are the perfect companions to folding, sliding glass panels. They seamlessly connect the patio to living space and provide perfect flows to outside on balmy nights when the skyline is alive with tiny flickering stars. And in the morning, when the sun rises over the peaceful Pacific Ocean can there be a better place on earth to sip an early morning cup of coffee, and greet the day.
Transitional styling blesses a home with a similar sense of peace and calm. A minimalist blend of contemporary and traditional furniture creates uncluttered space. Timeless furniture lines are classically simple because the designs speak for themselves. We don't need to crowd the space with accessories. Less is more ... why cover the upholstery with scattered cushions. Why obscure the tabletops and other surfaces.
Of course, we do still need a bridge to the past from where these classic design ideas come. A stunning centerpiece picture over the hearth may draw the elements together. It becomes a statement of the homeowner's personality, saying 'this room is me'. Although we could display grand mama's silver tea set on our glass coffee table to create a delicious contrast with a rare collectible.
This post is about continuity in transitional living, linking back to the past, and connecting through to the future because we are a succession of free spirits. The furniture we purchase now could qualify as a future antique. So our granddaughter could someday say, 'that was my grandparents' couch and it's as comfortable as ever'.
Picture windows and glass walls combine with antiques in any space, and any style, and any decor. That's part of the true soul, the essence of transitional living. We are no longer bound to the restrictions of a particular 'designer style'. The combinations we could place in our living room really are open-ended. There are no more rules; we just obey our good taste and our imagination.
Signposts on the Road to Transitional Style Living Rooms
Naturally, your décor will follow the whims of your heart. Who am I to tell you what to do, not that you would of course. Imagine the space as a blank canvas, and you the artist preparing to create the design in your mind, and then decorate the room and position the pieces. The minimalism movement holds that fewer design elements in art, music and other mediums enhance the effect. In architecture and interior design, the main attributes are light, form, detail of material, space, place, and the people in the space. Modern minimalism wants the occupants to reach out to the natural light, sky, earth, and air around them. It is an organic style if you will.
Decorate walls with neutral tones, even browns.
Create a sense of purity and serenity, and let this extend to neutral upholstery, perhaps with an added splash of color just to add contrast.
Play with different textures including natural woods, metals, fabrics, and glass.
Transitional living rooms are for people sitting, relaxing, and letting their fingers caress these surfaces, and engage. Create a blend of classic curves, and straight edges and lines. Perhaps the seating is the classic element, perhaps it exists in patterns in the rugs. Let your ideas roam free, there are no boundaries. And when your job is done, and everything is to your liking, slide your frameless panels open. Engage with nature, and be glad you had the imagination to invest in a transitional living room: A room that engages with the natural light, sky, earth, and surrounding air.