If you're looking to upgrade the interior of your Texas home in 2019 with award winning interior design, you might want to start by learning about the latest trends and how you can incorporate them with existing elements you wish to preserve.
Here are a handful of burgeoning design trends for 2019 that will help to take your Texas interior into the next decade.
1. Ditch the Decorative in Favor of Clean Minimalism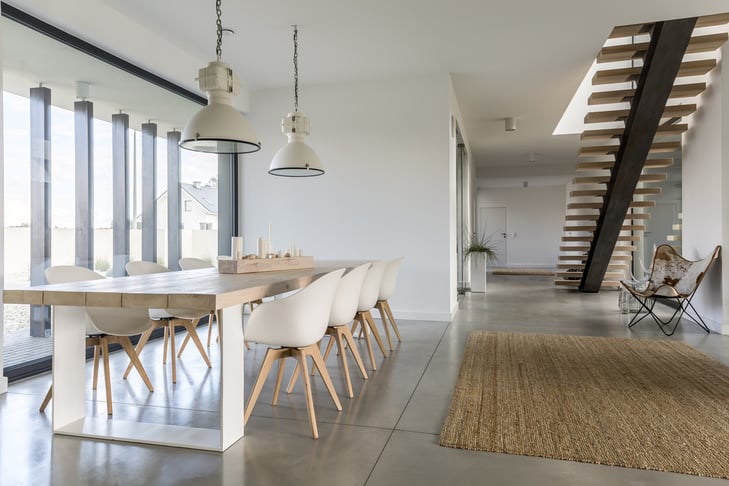 (Source: Cartwright Architects & Engineers)
Traditionally, home design in Texas has tended toward an overstuffed mentality, with homes featuring an abundance of hides, horns, and other natural elements.
All of the rustic paraphernalia can leave home interiors feeling more like a cluttered stereotype than a functional and inviting living space.
If you want to adopt a modern approach to the typical Texas aesthetic, try your hand at a clean sweep or KonMari undertaking to clear the clutter and keep the pieces that bring you joy.
A bit of careful editing may be all that's needed to take your home into the 21st century.
2. Use Natural Elements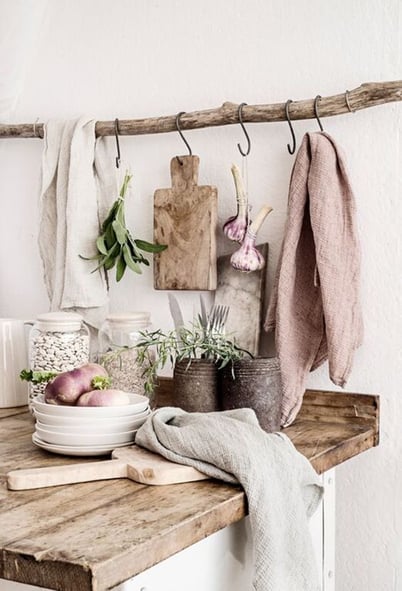 (Source: Pinterest)
As any award winning interior design specialist will tell you, there's beauty in simplicity.
Coco Chanel is infamously credited with advising women to remove one item of jewelry before leaving the house, presumably so as never to overwhelm an ensemble with accessories.
While the same basic principle is true of home décor, you don't have to turn your home into a barren monastery. In fact, there's no getting around the penchant for natural elements in Texas interior design.
Touches of wood, leather, and hallmarks of ranching or farming life are always apropos in a home in the state of Texas. Sliding, frameless doors are a beautiful way to bring the outdoors in by blurring the lines between interior and exterior living spaces.
3. Embody Modern Country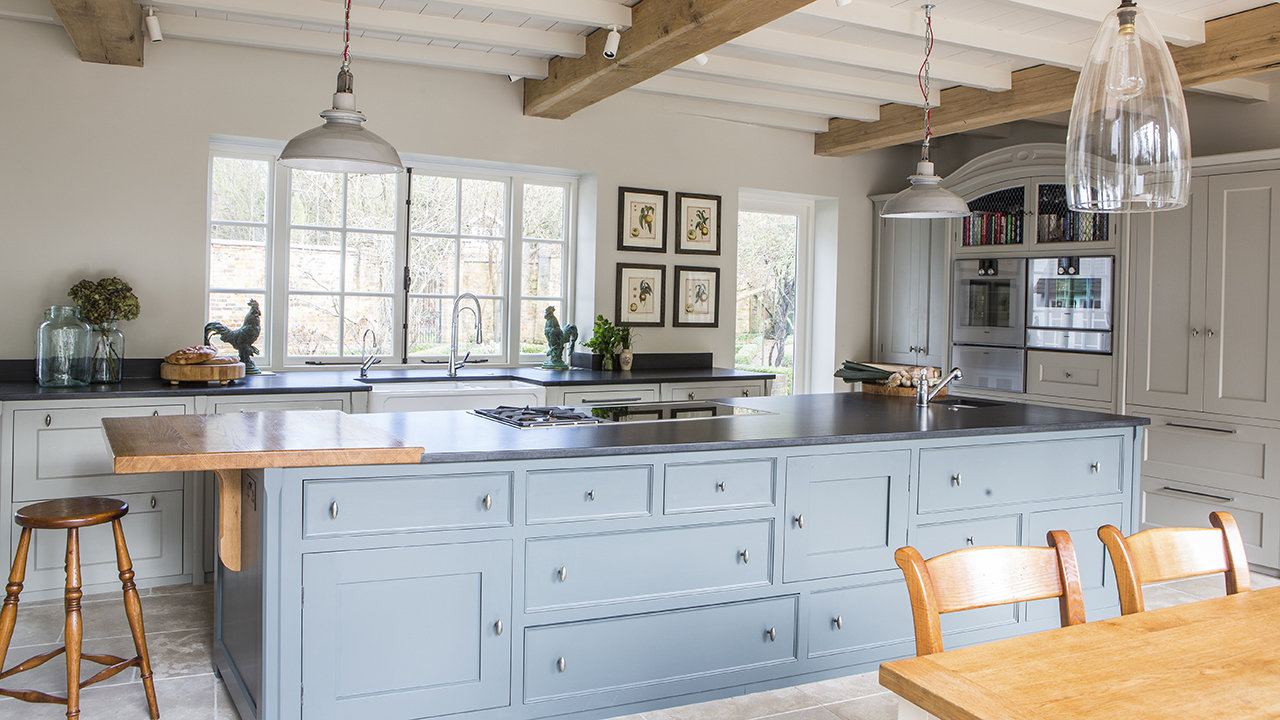 (Source: Mansion Global)
The traditional ranch, rustic, or country style of design, popular in the state of Texas, can have the unfortunate side effect of creating dark, masculine home interiors that feel somewhat confining.
The modern country aesthetic brightens the mood significantly with less mahogany and tanned leather and more white walls and warm neutrals.
Creams, pale pinks, matte finishes, and materials like quartz and concrete are all making their way into home design in a big way of late. In Texas, this means an overall softening of the rough, country aesthetic.
Luckily, the right full service interior design professional can help you to strike the perfect balance between classic and modern Texas interior design in order to enjoy the best of both worlds.
4. Try Out Rattan Furniture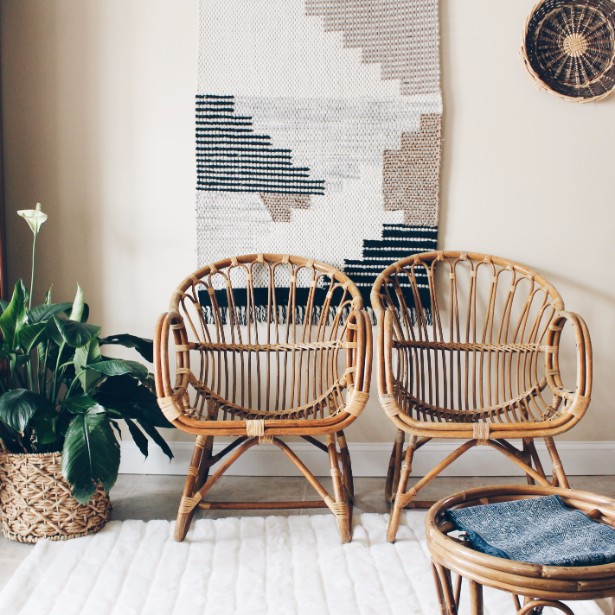 (Source: Vintage Industrial Style)
Truly, rattan is one of those materials that homeowners either seem to love or hate with equal ferocity. There's no middle ground on this woven style of furniture.
Recently, however, rattan has taken on a sophisticated tone that places it squarely in luxury living rooms, rather than relegating it to granny's room or the lawn furniture set.
While it may not match up to your typical ideal for San Antonio or Austin, Texas homes, it's something to mull over if a modern remodel is on your to-do list.
5. Upgrade to Frameless Glass Doors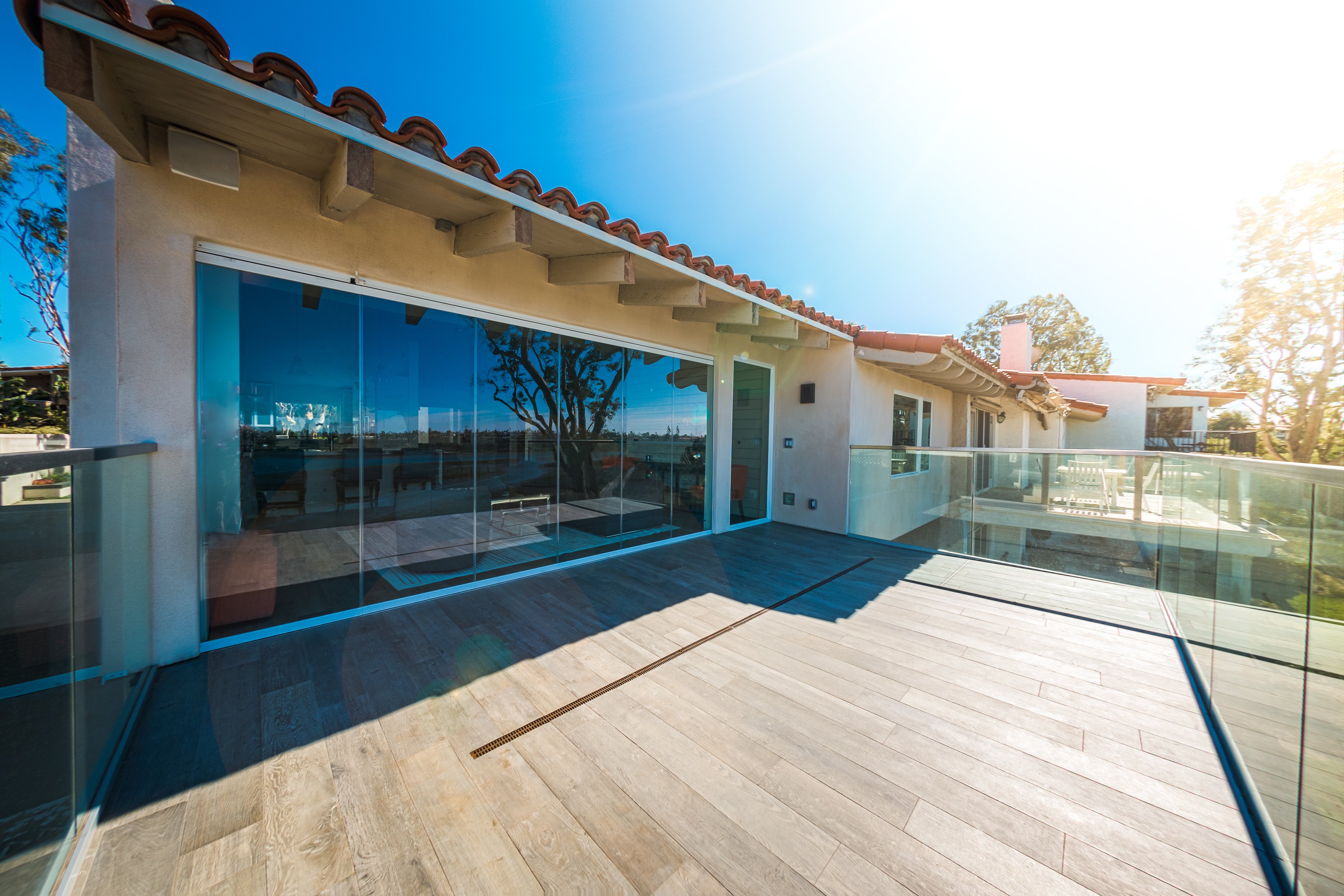 (Source: Coverglass Texas)
Bringing the beauty of San Antonio, Marble Falls, or Austin, Texas into your home is as easy as adding a modern window wall that opens to turn your favorite common spaces into indoor/outdoor entertaining areas.
Once reserved for family rooms leading to expansive deck or patio areas, these open-up walls are now seen in kitchens and even bedrooms, sparking instant connection with the beauty of nature without having to leave the comfort of home.
The uninterrupted views, natural ventilation, and incredible ease of use provided by frameless, folding glass doors take open concept living to the next level.
If creating a connection between your home interior and the natural beauty beyond your four walls is a top priority, Coverglass window walls window walls are a must.
6. Add In Artisanal Additions
(Source: HGTV)
Skip the velvet trend, which is as likely to last as long as your patience with keeping pet hair off velvet furniture.
Instead, ask your preferred design group to educate you on artisanal fixtures, like furniture, lighting, and art made by local artisans.
These one-of-a-kind pieces add true personality to your living spaces and make them as unique as you.
7. Mix Your Metals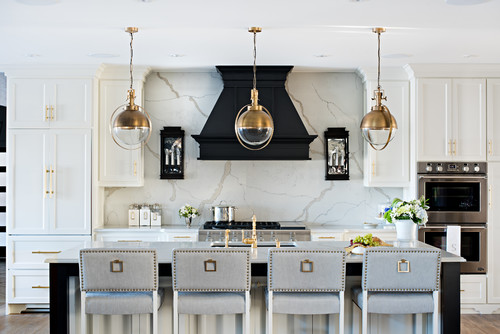 (Source: Realtor.com)
Over the last few years, jewelry trends have not only made it permissible, but desirable to mix metals like silver, gold, rose gold, and more. Thankfully, this mix-and-match mentality has spilled over into Texas interior design.
You no longer have to rely solely on rustic iron accents to bring metallics into your design and décor.
The right design group can help you to seamlessly blend accent pieces in popular metals like copper and brass, along with steel and even pewter or gunmetal finishes.
You don't need to go overboard with variety, but neither do you have to strictly adhere to a single-metal mindset.
8. Indulge Your Senses With A Destination Bathroom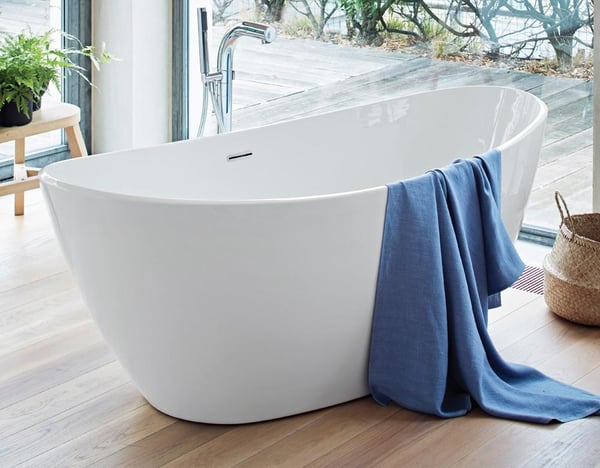 (Source: Waters Baths)
Spa-like baths are nothing new these days, and plenty of interior design firms can deliver stunning specimens, but the current trend is to transform your master into a destination unto itself, starting with the destination tub.
You don't have to consult a society of interior designers to learn that free-standing, spa-worthy tubs are where it's at in 2019, so look for the soaking tub that best suits your sensibilities.
9. Sustainable Texas Interior Design
Newer degrees in interior design tend to include an education in environmental concerns.
With more consumers looking to go green with recycled goods and sustainable practices, it behooves design and décor experts to keep up with this growing trend.
Knowing what goes into materials and practices, from flooring and paint to furniture, can help you to not only improve the look of your home, but preserve and protect the natural beauty of Texas in the process. Ready to get started on your own project? Contact our Texas distributors today!