A memorable dining experience depends on 3 factors: the quality of the cuisine, the level of service, and the restaurant décor.
In its 2019 Restaurant Factbook, the National Restaurant Association reveals that 52% of surveyed consumers say they would rather spend money on an experience such as a restaurant or other activity, compared to purchasing an item from a store. There's nothing quite like the perfect balance of food, hospitality, and ambiance. Yet, the survey also points out that 38% say they are more likely to have restaurant food delivered than they were two years ago. Services like Postmates and Grubhub fill a need for those with busy schedules seeking millennial convenience.
For the next decade, restaurateurs need to focus on retaining their patrons and bringing back at-home dinners. Creating an irresistible environment improves customer loyalty and keeps your business on the cutting edge of 2020 design.
Here are the restaurant design trends we have our eye on!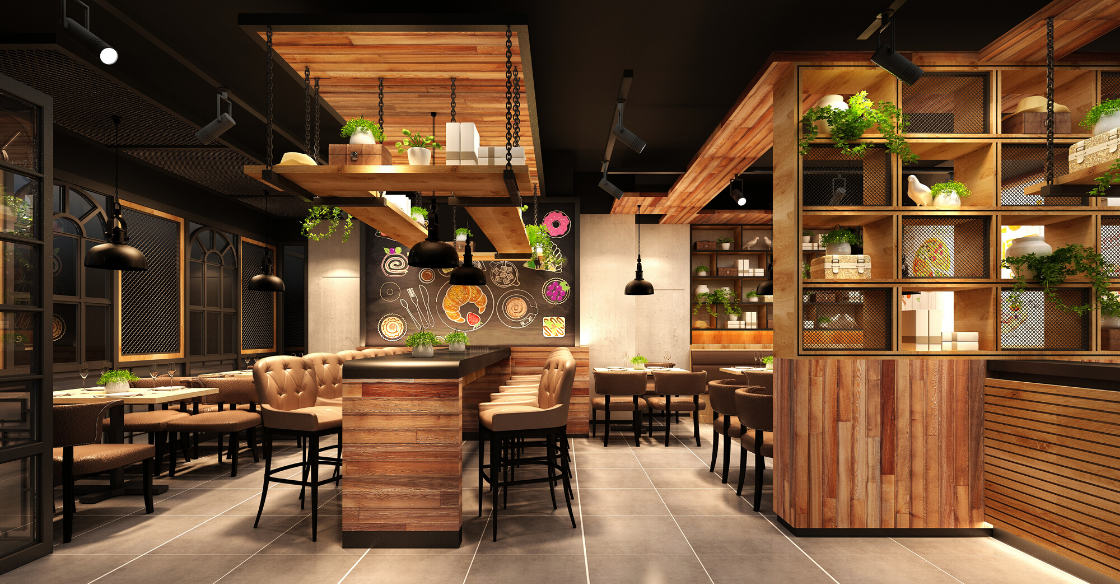 Five Restaurant Interior Design Trends to ring in the decade
Intimate settings
Andrew Miller, founder of Out to Lunch, thinks that "choosing to have a smaller restaurant addresses two factors: finances and hospitality". Modern gastropubs aim to favor more intimate settings to bring a sense of community. For larger spaces, frameless glass doors are a great way to prevent diners from feeling lost and lonely on less busy days, while permitting to open space at peak times to accommodate the crowd.
Less formal entertainment
Younger generations are seeking less formality and more sociability. Going out to dinner is more interesting if it comes with the feeling of visiting a friend's house.
For restaurants with a patio or balcony, opening up the wall between the dining room and outdoor space allows guests to have a cocktail outside in a more casual setting before being shown to their table. Oversized lounge chairs and fire pits create friendly conversation islands. Keeping ample room between seating areas let people stand and walk around as they please.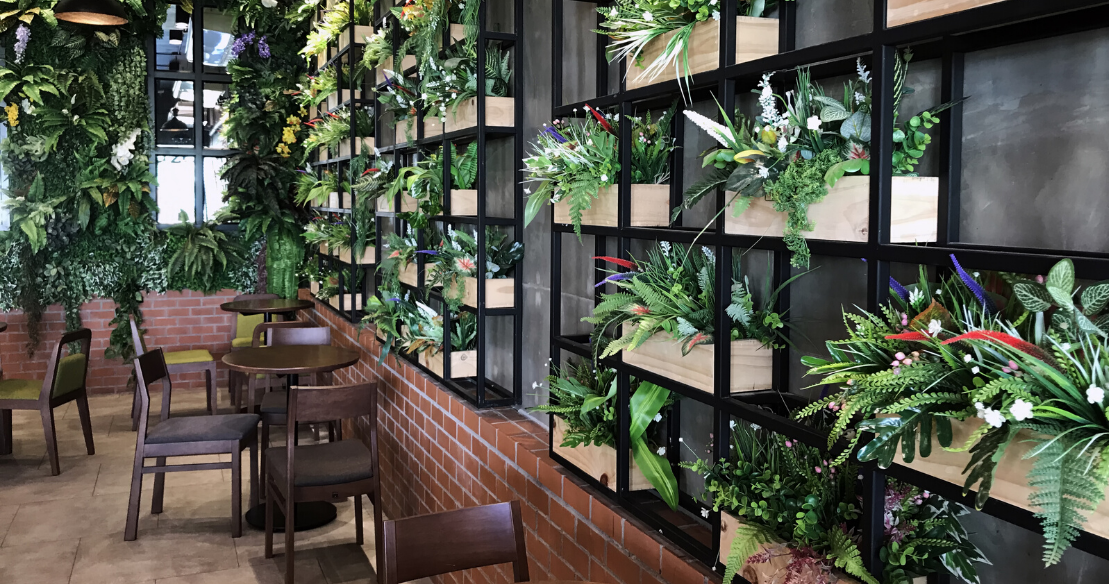 Environmentally conscious design
Climate change is shifting from reality to worried concern. Millennials are acting more consciously to minimize their carbon footprint, and restaurateurs who display a deliberate effort to contribute are likely to be right on point.
From committing to organizations like Restore California to promote healthy, sustainable offerings to optimizing the space for better energy consumption, establishments prove the dining scene can be relevant on more than one level.
Frameless sliding doors for restaurants are the perfect balance from this perspective: striking modern style that respects minimalist trends, with the flexibility to open and close (or partially close) panels to take advantage of mother nature, optimizing airflow and reducing the need for heating and cooling.
Something old, Something new
The trend of mixing old with modern is still going strong in both residential constructions and commercial venues alike. Thomas Keller of The French Laundry has led the concept of the restaurant's renovation. Keeping the charm of the historic old building intact, the project saw the addition of an ultra-open, ultra-modern kitchen flooded with light. With the Louvre Pyramid as inspiration, Chef Keller demonstrates that glass is a noble and timeless material.
If your location is quaint and vintage-looking, give it an upgrade with glass walls that bring in lots of natural light and create a sense of spaciousness. You can also use décor and artifacts, repurposed furniture, and gently-worn collectibles that smartly adorn the space to maximize this trend.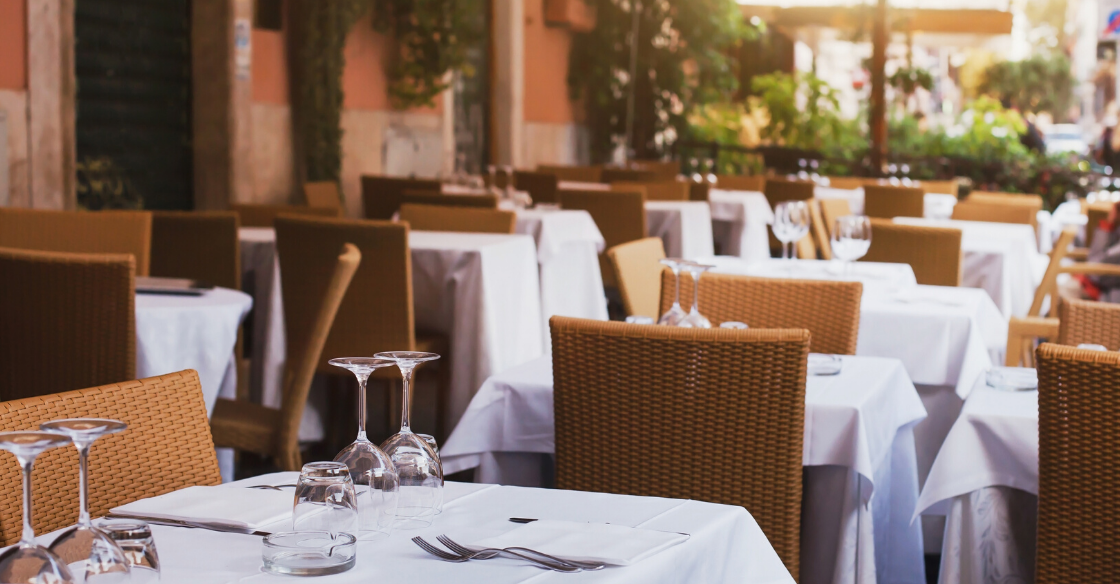 Dining Al Fresco
Weather permitting, diners are likely to opt for outdoor seating, whether to enjoy the sunset or look up at the starry sky and dream. Fast Casual hints that having a patio, deck, garden or sidewalk dining area can increase revenue by up to 30%.
By fully opening the restaurant interior to the exterior, you can enhance indoor diners' experience as well. The right glass doors should be inconspicuous when open, safe, and offer a dramatic setting when closed. You can opt for clear glass, like The Lot in San Diego, to preserve the view, or tinted glass if it better matches your overall decoration scheme. Either way, strategically placed water features and well-thought lighting will make dining al fresco at your restaurant a must-do for locals and visitors.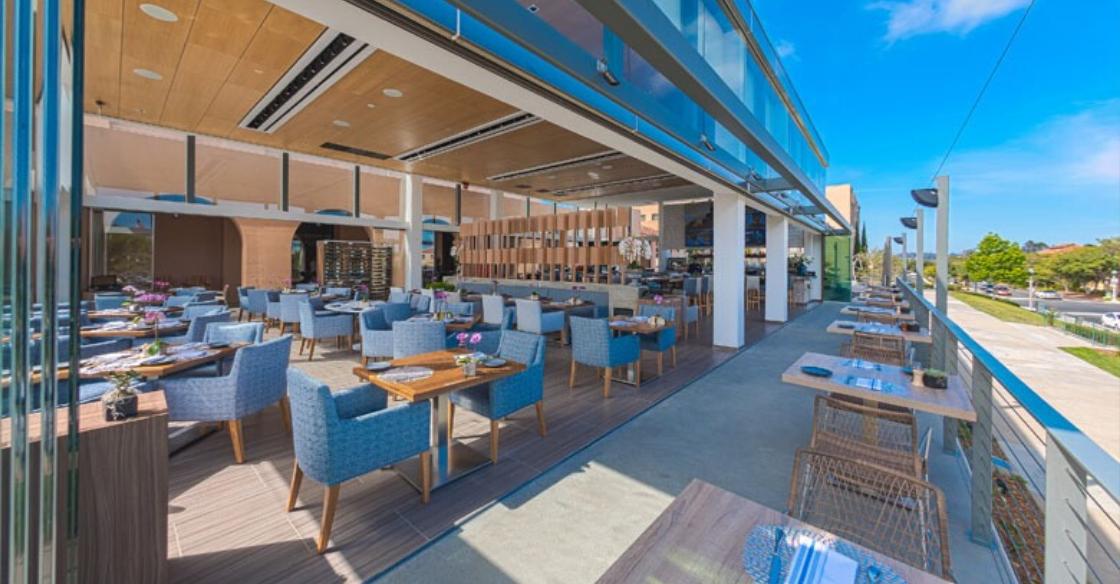 The Importance of Restaurant Design
Keep in mind that we live in the world largely driven by social media and our desire to share valuable moments of our life. Guests will not only be sharing their dining experience with the ones they're with, but also all their followers online. Because of this, it's important to keep your restaurant looking as good as the food tastes.
2020 restaurant interior design trends put your guests at the forefront by offering more than excellent fare. With the rise of ordering-in preferences and prepared meal subscriptions, regular consumers are more difficult to attract and retain than ever. The ultimate goal is to set your restaurant apart, be unique, and create an experience they want to return to. Great food and a comfortable, beautiful environment never goes out of style.
If your establishment needs a makeover to better serve the new decade clientele, schedule a visit to one of Cover Glass's showrooms. We will be happy to demonstrate our product and share our successful restaurant remodeling projects with you.