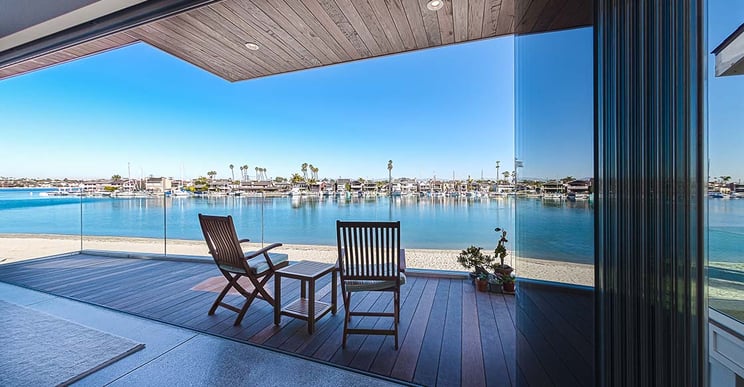 Home remodeling in California is the best way to lock extra value away securely in our homes. This is particularly relevant if we have an older home that may not take full advantage of its location.
Many of these classic properties command potentially spectacular views of distant mountains, and ocean water dreaming at a distance. We want to share what you could do too, thanks to new building materials and ideas fresh on the market.
We wish everybody 'thought three times and then built once'. There are many fine houses - you may know of a few - where the alterations detracted from the overall effect. Homes reflect the personalities of their owners. We have to understand these, and the potential of their settings first. Only then may we begin to dream what is possible with home remodeling.
The Fundamentals of Successful Californian Home Remodeling
The Glorious Weather
We can achieve wonders in the golden state unachievable in many other places. Others have weather. We have a climate reaching out to us from blue skies above, mountains dreaming below, and sunlight glittering on waves endlessly rolling in.
Adding a deck is a logical starting point. Seamless flows follow naturally through folding frameless doors from exterior space to within. We discover the peaceful pleasure of relaxing on the new deck, as the sun sinks into the ocean and the first stars appear in the night sky.
As the rumble of the traffic slows, and silence falls over the city we begin to appreciate the seamless indoor-outdoor transition we achieved. But we are not quite done with welcoming California's glorious weather unless we build a pool. It is more a must-have than a nice-to-have, no?
The Spectacular Views
Sure, we will have wonderful views from the deck we made. How about opening spectacular views from the interior space too? Why should we have to stare at blank walls in the kitchen while preparing the evening meal? Why do we still have poky bathroom windows now we have vision-privacy coatings?
The U.S. Declaration of Independence declares we have an inalienable right to life, liberty, and the pursuit of happiness. We believe every room has a right to its own view, including the dream master suite we believe should also have its private deck.
Amazing things happen to interior spaces after we replace walls with seamless sheets of glass that fold silently away. This simple act of independence transforms a bedroom into a 'million dollar view' of the mountain, ocean or both.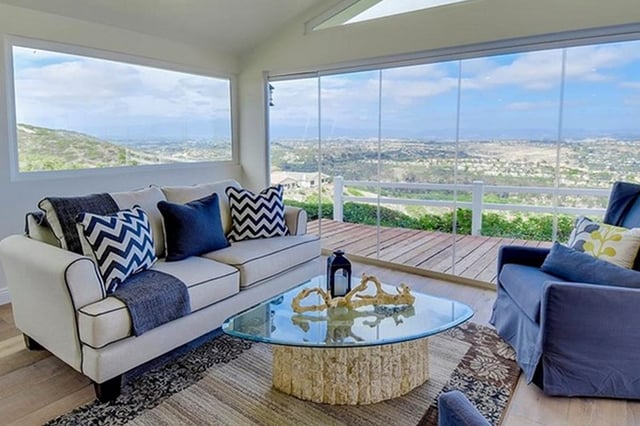 Fresh Perspectives on Interior Space
Remodeling in California extends beyond perfecting the indoor-outdoor transition, however wonderful these benefits may be. Interior walls lock in spaces and may support the roof structure. Modern engineering allows us to imagine an older home with a few roof-support columns only. This liberates our thinking.
We can ask questions like 'why should the family bathroom be against that wall', and 'why do the den and dining area need to be behind doors'. Suddenly, we are free from the design limitations of an older home. We begin to wonder 'what if the kitchen and lounge were separated by a folding glass screen instead'.
Remodeling in California & Opportunities to Grow Green
The alterations we suggested can open up astounding vistas, and opportunities for indoor gardening, with skylights in our new open space. We do have a responsibility nowadays to care about the environment, and also do something about global warming. We could come close to zero-carbon-footprint living by furnishing our homes with renewable timbers and fibers. We should harvest the sun and produce our own energy.
We should and could do many things, but most importantly we must make sure our house is a home.
Get inspired by visiting our gallery of projects in California and beyond.