Just a few miles inland from the beautiful coastal views of Newport Beach lies Costa Mesa, one of Orange County's most eclectic cities.
As with any home in Southern California, home builds and renovations designed to take advantage of the beautiful outdoor weather are prevalent. And with its average of 274 sunny days per year, it's no surprise.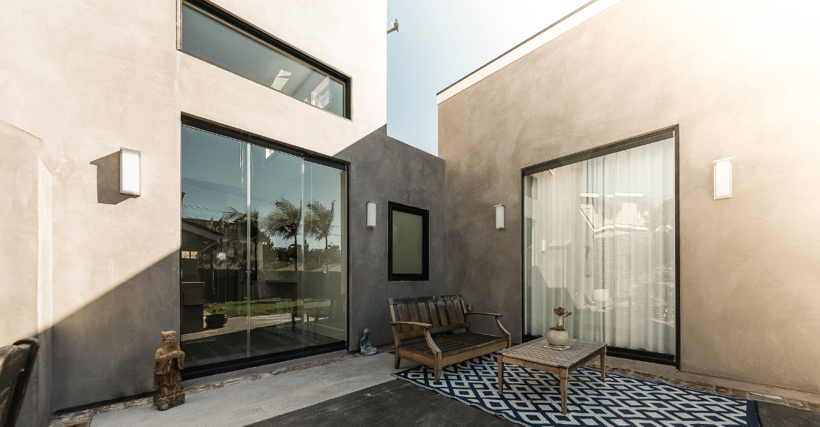 We were so excited to take on the Carone residence project, with the goal of incorporating our frameless glass doors to connect the indoors to the outdoors. With seamless and dual access to their beautifully decorated backyard, it's the perfect space for both relaxing and entertaining guests — especially on those sunny SoCal afternoons. Keep reading to see some of the gorgeous pictures and how we transformed their space.
Creating a Seamless Transition to the Outside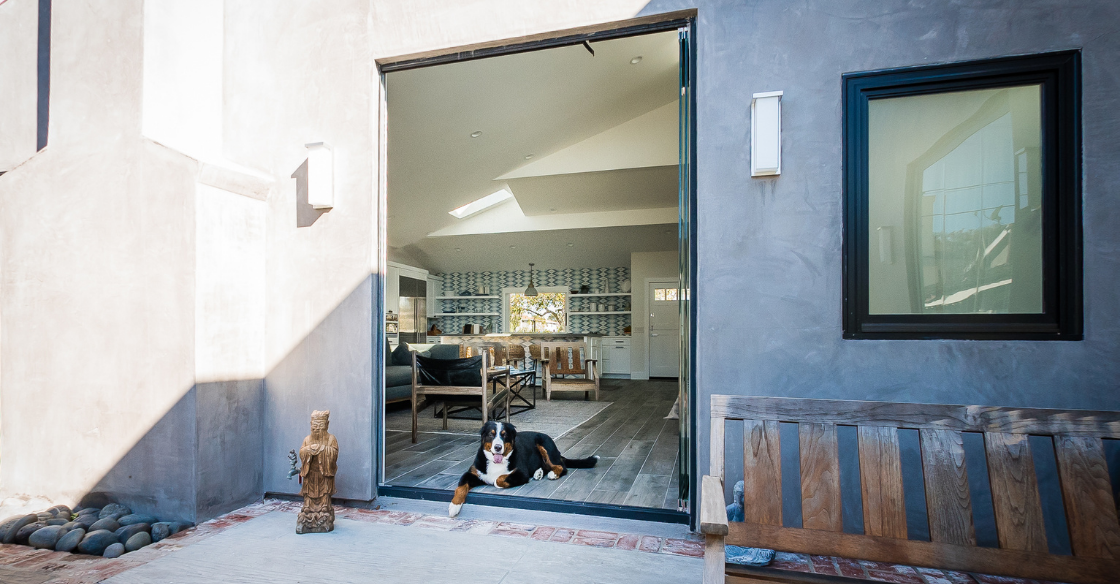 Whether you're hosting and entertaining a group, or simply want to keep an eye on your family (or your dog, in this case!) as you prep the next course in the kitchen, using frameless glass doors to create a seamless transition from inside to outside is the epitome of function and luxury.
With no frames around our folding glass doors, we create "open concept" door swing systems that slide and seamlessly stack according to your vision and structural conditions. And when closed, they offer an invisible sound barrier that also protects you from rain, wind, hot/cold temperatures, intruders, and objects so you and your family stay safe and secure.
Letting Fresh Air In, Easily
There's nothing better than fresh air flowing through your home! For this project, we added a frameless glass door system to the master bedroom, as well, allowing for several different airflow options: fully open, partially open (to create air gaps), or half open.
Not only does this create a beautiful open concept for any room in your home, it's a great way to improve your natural ventilation and lower your air conditioning costs. Natural ventilation, by way of opening windows strategically in your home, uses the natural forces of wind to reduce your energy consumption. By establishing this cross breeze, you end up with a nice, cool airflow and a consistent temperature. No need to constantly adjust your AC unit!
Double the Doors, Double the Usable Space
Combine the bedroom sliding glass doors alongside the system off the kitchen and family room, and the Carone family could enjoy dual access to their outdoor patio and backyard, making their home that much more livable and functional. It's just one of the ways you can make your home-base more luxurious and truly your own.
Total Security
Of course, it's not just about aesthetics. Your home should feel safe and secure, and protected from intruders as well as the elements. At Cover Glass, we're proud of the unmatched safety features that our frameless glass doors provide.
Our standard locking mechanisms are two deadbolts that lock both at the top and bottom of the first opening panel. This provides both an effective lock and allows for the seamless look of our system to stay uninterrupted. With no floating handles to disrupt the frameless glass feel, the result provides exceptionally clear views. Alternatively, if you prefer a handle with key entry access from the outside or a lock for every panel, we do have both of those options available.
Transform Your Home with Cover Glass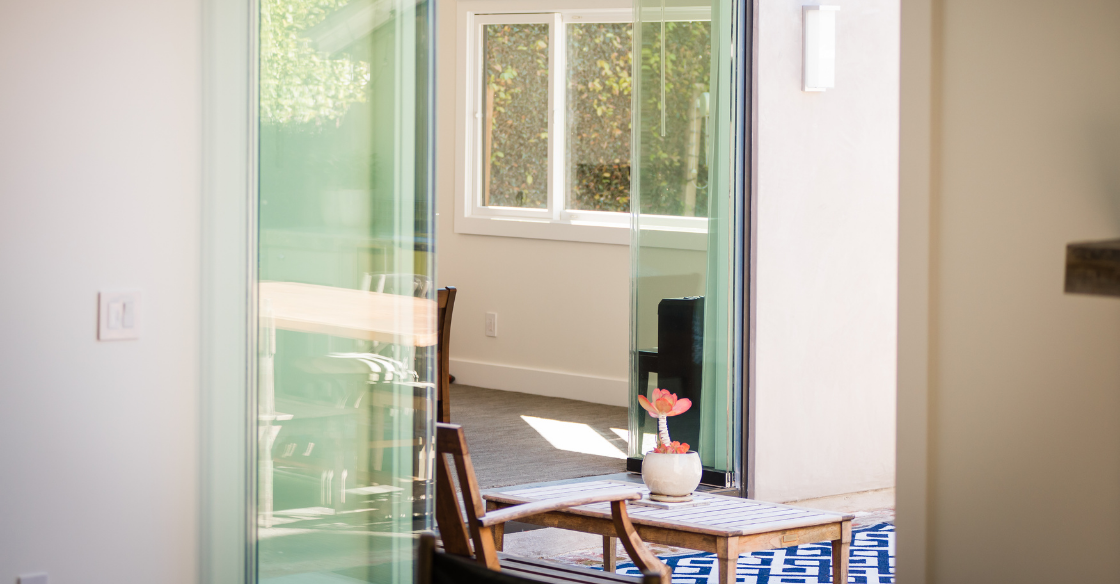 Ready to transform your space? Learn more about our frameless sliding glass walls for homes, all designed to offer endless possibilities. By eliminating a wall or replacing traditional sliding or French doors, our glass walls and doors allow homeowners the opportunity to truly reconnect with the natural environment around them.
Explore our project gallery to get inspired, or contact us today to get in touch! Our team will get back to you within 1-2 business days.