When you're lucky enough to have stunning scenery just beyond your home, you need to do whatever you can to take full advantage of the views. This home in Seal Beach did just that. Join us on a tour to see how Cover Glass products enhanced its harbor-front views.
Improved Patio Access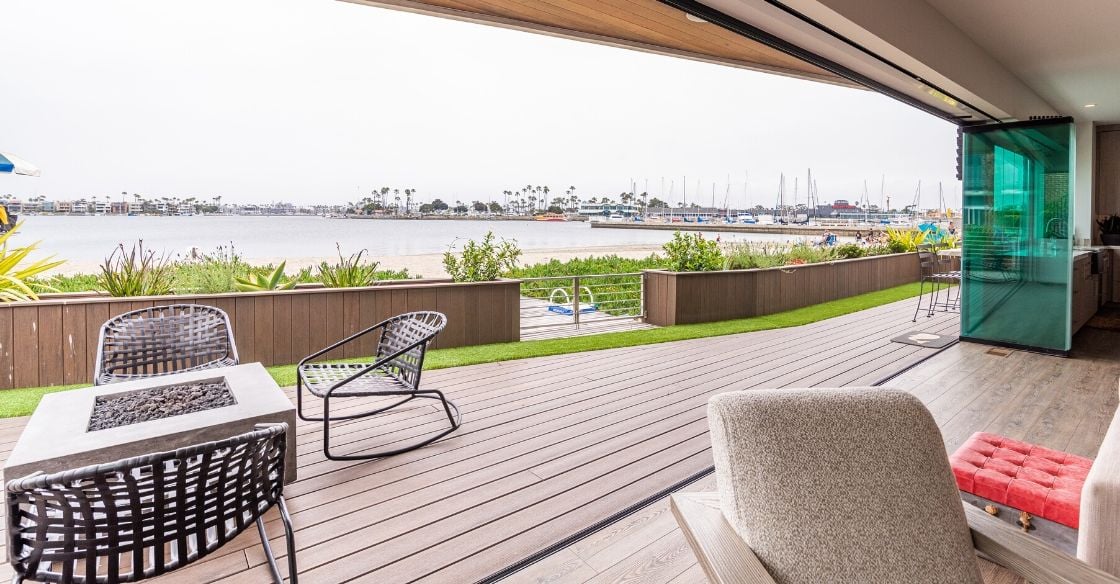 Sliding glass doors expand the full length of the living room, improving access to the patio space. When the homeowners want to create a sense of separation between the living room and exterior without missing out on fresh air, they simply partially open the glass.
Frameless, Clear Glass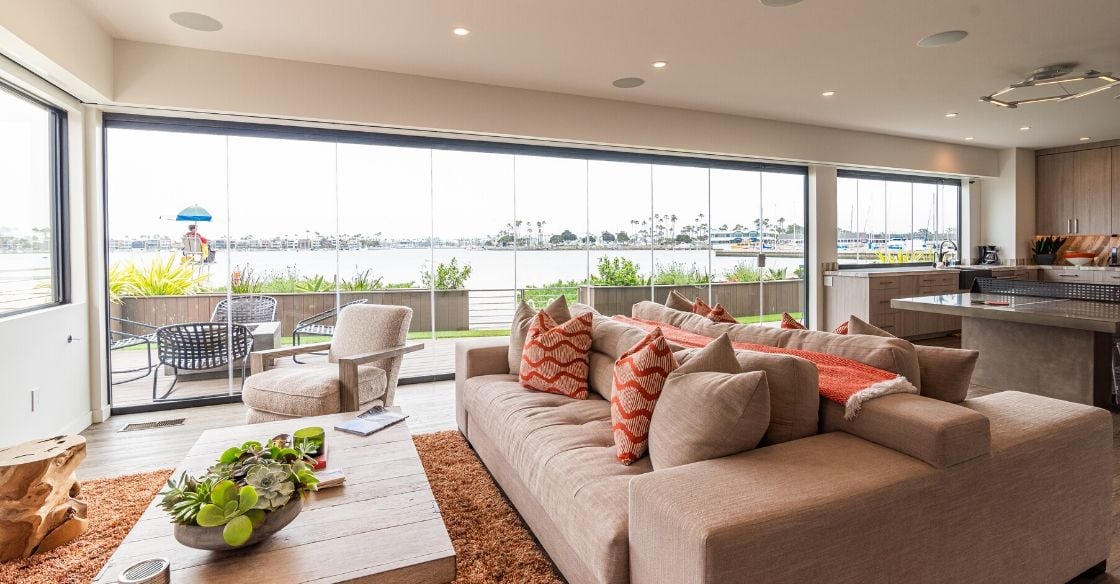 The choice of the clear glass means that nothing is obscuring the expansive views.
Indoor–Outdoor Living Experience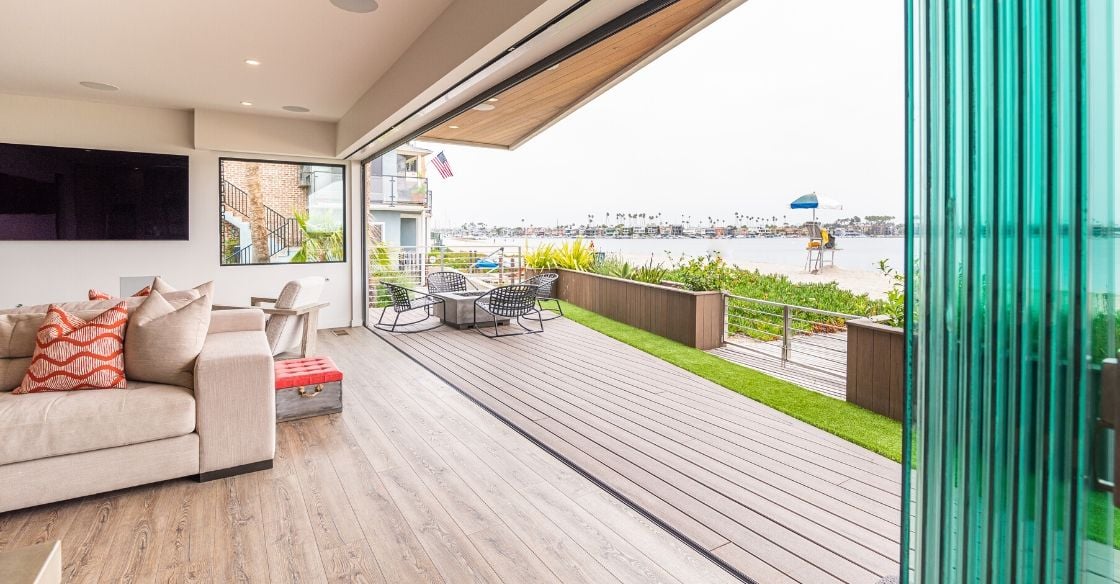 When the glass doors are open, there is no barrier between the home and the waterfront. A flush bottom track means there is nothing to step over when moving from one space to another.
Stacked Panels Maximize Space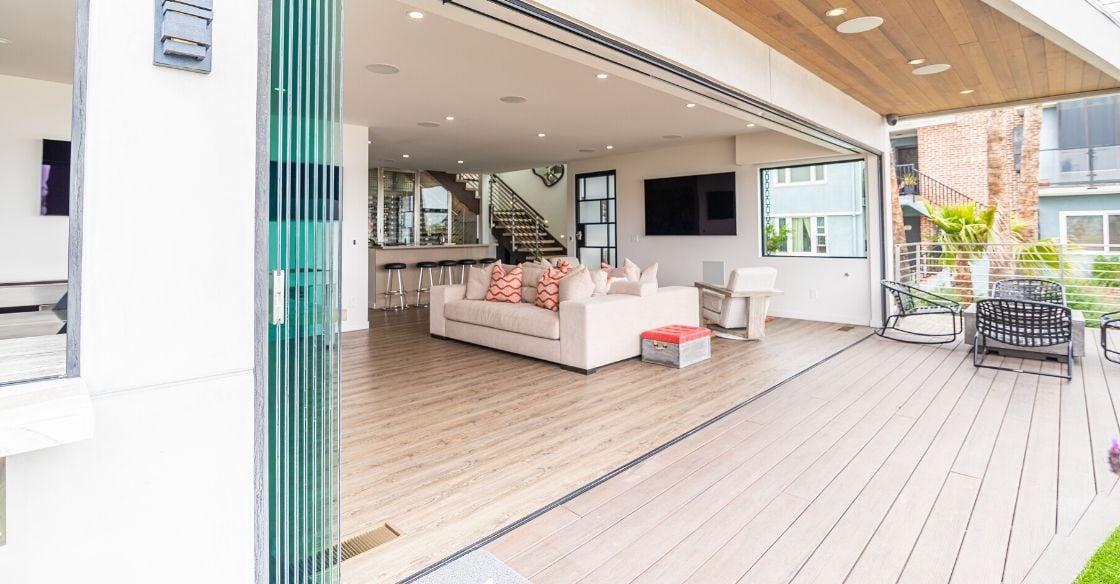 It is only possible to open the wall entirely by using a sliding system where the panels stack close together and fold away to the side.
Maintain Privacy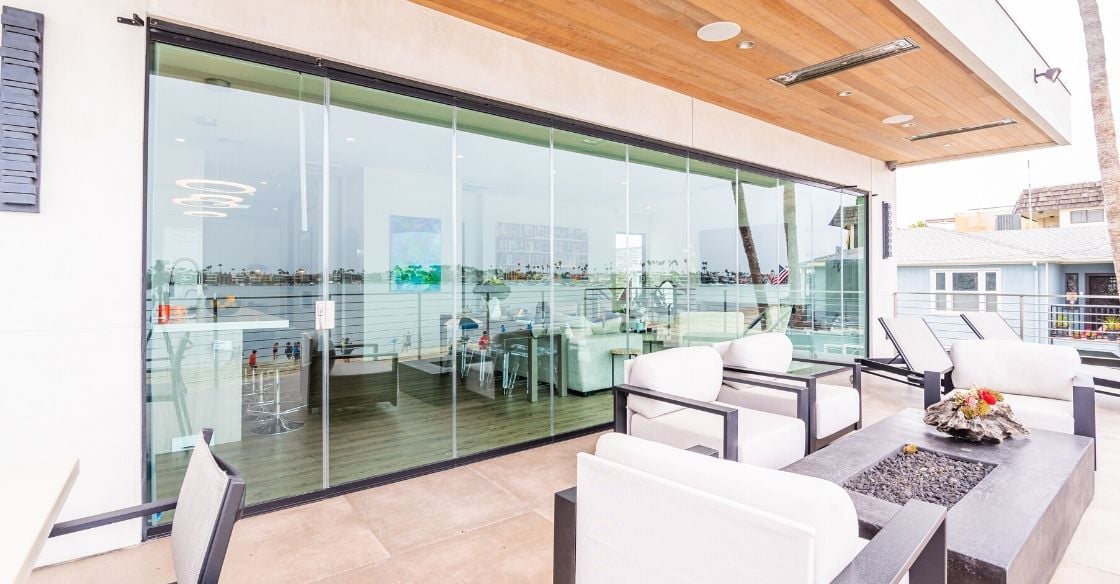 There's no need to sacrifice privacy for views. When the glass doors are closed, it is difficult to see indoors.
Matching the Home Style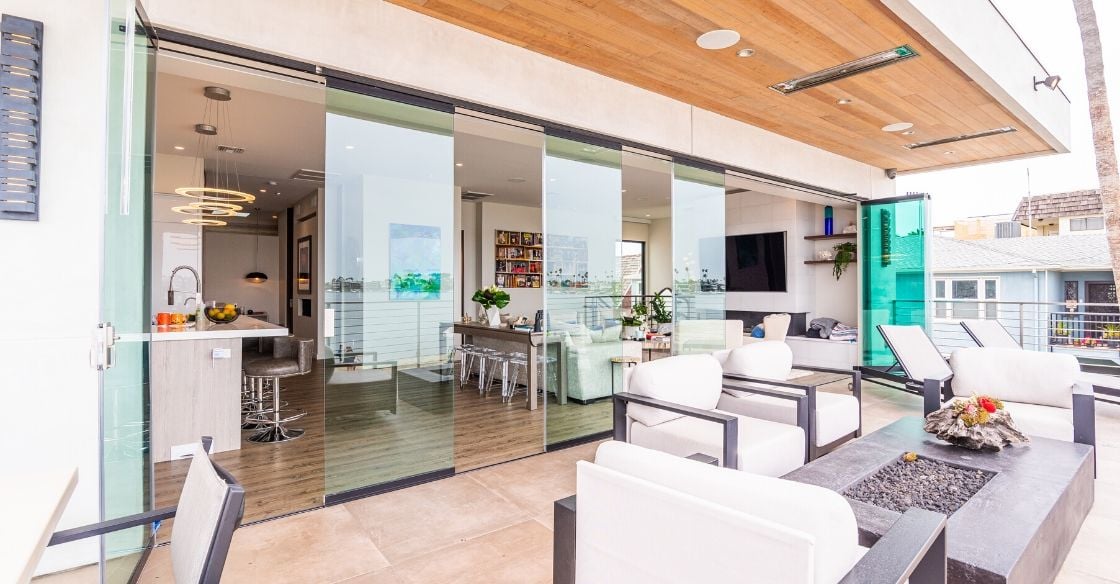 Black for the tracks is an excellent choice, as the color complements other aspects of the home like the flooring and furniture.
Sliding Glass Throughout the Home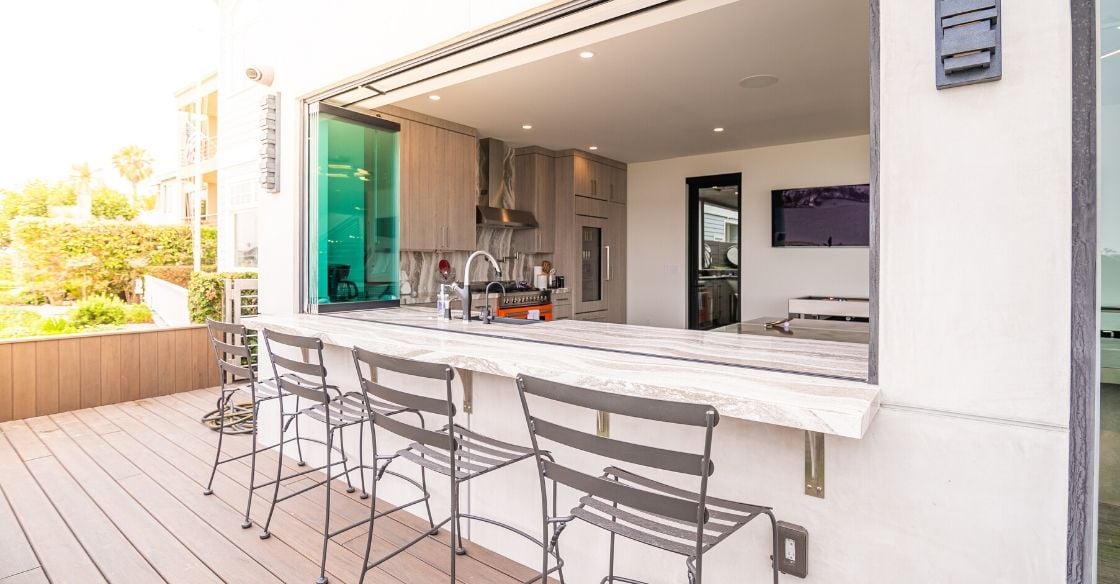 The theme of sliding glass is repeated in other places in the home. For instance, a sliding window from the kitchen opens onto a wide ledge, which is ideal for dining outdoors and entertaining.
A Pleasant Working Space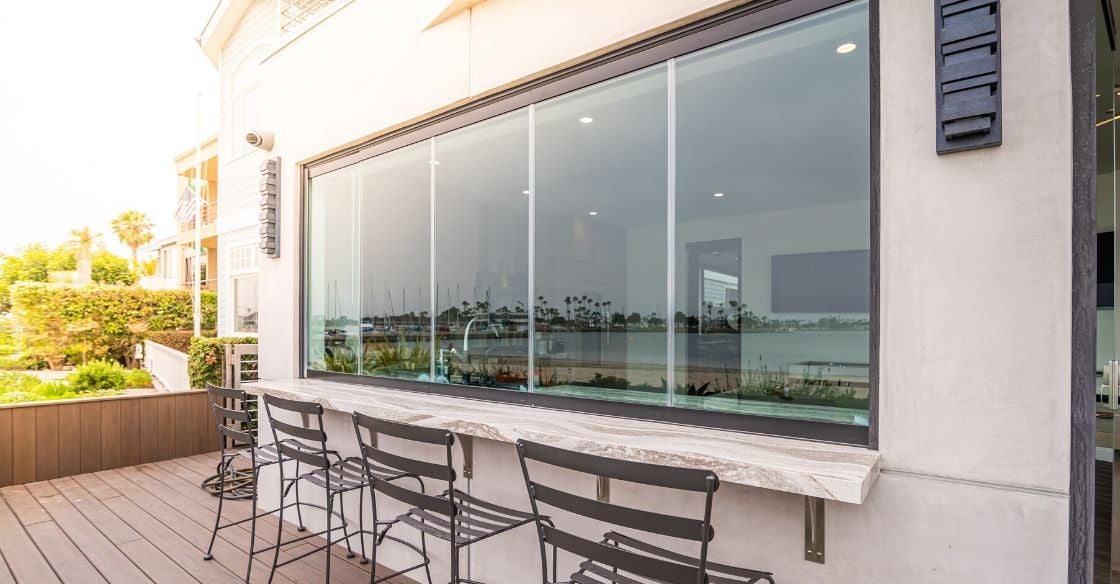 The sliding window in the kitchen is still beneficial when the panes are closed. Homeowners are awarded a view of the harbor-front when preparing meals.
Whatever views you have from your home, a Cover Glass system will allow you to take full advantage.
Want to explore more stunning projects?