We were absolutely thrilled when we were approached to work on this gorgeous multi-million dollar Montecito home to use our frameless glass systems to take advantage of their expansive backyard and pool area. Frameless glass doors in Southern California have become a staple of luxurious homes. Seamless access to their expansive backyard and pool from multiple areas of the house makes it the perfect space to both relax and entertain guests on sunny SoCal days. Read on for an exclusive look inside and learn more about how we transformed this property into a bright, airy, and utterly luxe retreat with frameless glass systems.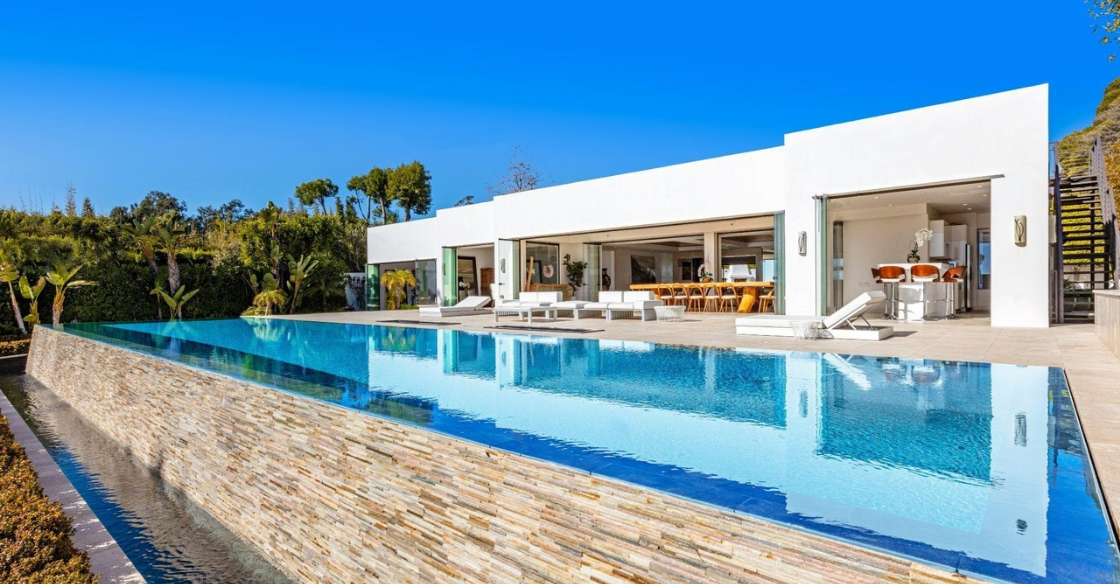 Seamless outdoor-indoor transitions
Seamlessly integrating this home's incredible indoor and outdoor areas was the number priority for this project. With no frames around our folding glass doors, we create "open concept" door swing systems that slide and seamlessly stack according to the vision and structural conditions of the client. We opened up virtually the entire back wall of the home for full access to the backyard from any area of the house. Whether hosting and entertaining a group or simply keeping an eye on the little ones, the family has an entirely unobstructed view of the backyard.
We created an open-concept, pool-front dining area that offers the perfect place to entertain guests or have a relaxing family dinner. These additions not only look amazing but also make their home more functional and accessible.

Enhanced versatility
Finding ways to create open and airy floor plans while still defining intimate spaces is quite challenging. In this project, we used frameless glass sliding doors to blend indoor and outdoor spaces while also creating options for privacy and separation. The living room, dining room, office area, and bar all have access points to the backyard, creating well-defined spaces without sacrificing the open layout.
Our moving glass wall systems save space that a classic wall would traditionally take up, creating a more open and fluid layout. Glass walls also make the rooms look bigger and brighter by using natural lighting to enhance the kitchen and living room areas.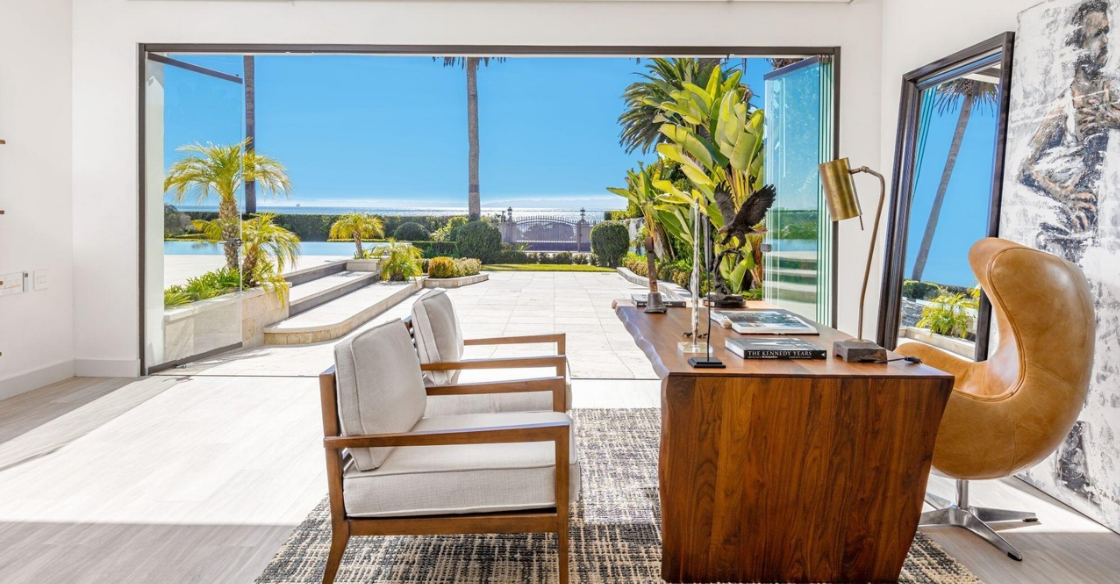 Optimal airflow and temperature control
Although Montecito is known for its perfect weather, we wanted to make sure the family would be cool and comfortable year-round. The versatility of our track system allows our clients to customize the airflow of their home exactly to their liking.
They have the option to open or close as many or as few of the sliding glass panels as they like to let in fresh air or keep in temperature-controlled air. In the summer heat, the family can keep the panels closed to keep in the A/C, and on cool nights, they can completely open them to let in the breeze.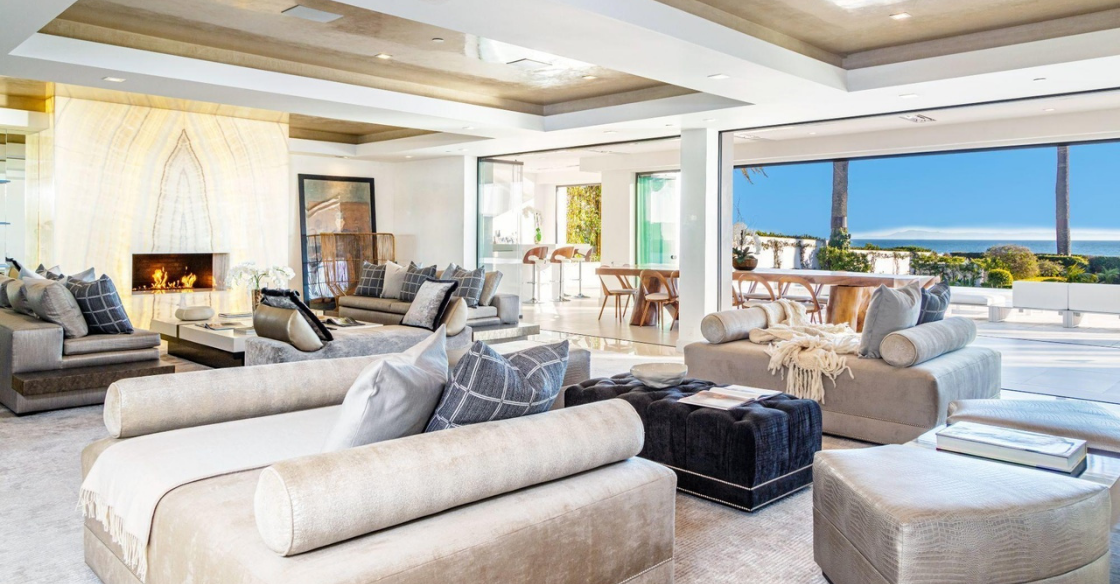 Natural Light
Taking advantage of the 285 days of Montecito sunshine was a must for this project. Frameless glass doors maximize the amount of natural light in the home, flooding the living room with sunlight (which will also help the family limit their lighting bill). Natural light has been proven to increase energy levels and help regulate circadian rhythms for deeper and more energizing sleep. Frameless glass doors not only look great, but they make this home even happier and healthier.

Top-of-the-line Security
Of course, it's not just about aesthetics. We wanted to ensure this luxury property was safe, secure, and protected from intruders as well as the elements. Our glass door system is 5X stronger than regular glass, tested to withstand over 222 mph of wind. Unlike other single-track systems, our panels can't lift from the track. Because we use a top-hung system, the glass panels' weight will not put the lower wheels under duress over time, which helps maintain your sliding glass doors' functionality and fluidity.
Our standard locking mechanisms are two deadbolts that lock at the top and bottom of the first opening panel. This provides both an effective lock and allows for the seamless look of our system to stay uninterrupted. With no floating handles to disrupt the frameless glass feel, the result provides exceptionally clear views. Alternatively, if you prefer a handle with key entry access from the outside or a lock for every panel, we have both options available.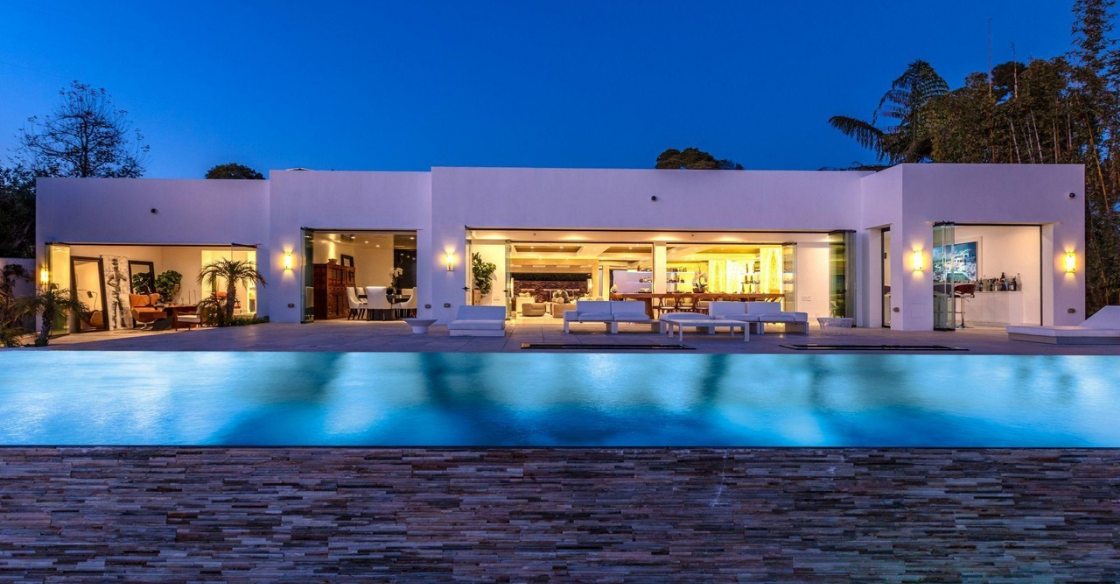 Frameless glass doors in Southern California
Interested in learning more about how our high-quality frameless glass systems can elevate your Southern California home? Request an online consultation to connect with our glass door and window experts to guide you through the best choices for your home.