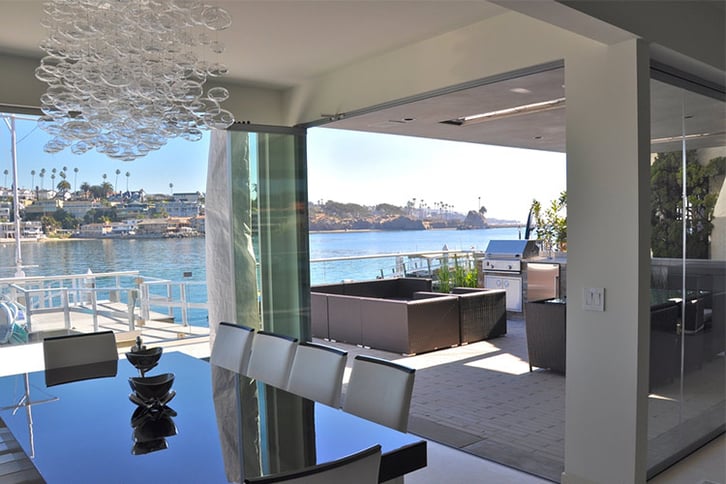 Open floor plans are becoming a hot trend for home design and improvement. It is true: they do have their advantages, but open plans may not the right option for everyone. Before you decide to tear down your walls, think about the functionalities and practicalities of having an open floor plan.
Open Floor Plan Benefits
Connect the Kitchen with the Living Space
Cooking can be a lonely activity, especially if you are shut up in the kitchen while the rest of your family relaxes in the living room area. Talking or asking for help could result in raising your voice or shouting. On the other hand, inviting family members to join you in the kitchen while you prepare meals or clean could lead them to getting in your way or may even crowd the space. A better option may be to open up the space. You are still present for the activity in your living space but can also focus on cooking.
Read: Kitchen Space Saving Tips
Watch Small Children
It is important to keep an eye on small children at all times, but kids also need to learn to play independently. Achieving both in a small space can be difficult, if not impossible. An open floor plan, on the other hand, allows you to keep an eye on the little ones while running your household. Just make sure all the dangers of the kitchen are out of reach for tiny hands.
Natural Light
A lack of interfering walls allows light to flow through your home uninterrupted. This results in a reduced need for artificial light sources and a greater feeling of openness throughout the space.
Read: How Frameless Sliding Doors Affect Natural Lighting and Productivity
Entertain Large Groups
Small spaces are a bad idea for large parties, as guests inevitably may end up splitting off into small factions leaving others out. You'll also be able to better gauge the flow and feeling of the room as a whole. If mixing and mingling is important to you an open floor plan is something to consider.
Read: The Principles of Designing a Home Party Room
Make a Small Space Feel Bigger
Walls reduce the size of small-sized rooms even further. Less walls means more space in your home.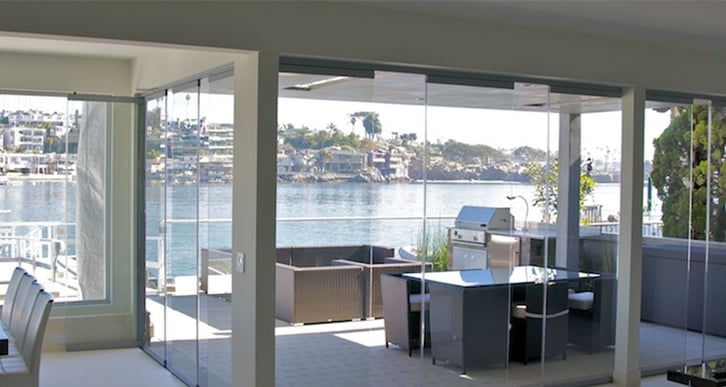 Open Floor Plan Disadvantages
Lack of Privacy
It can be difficult to focus when you are surrounded by people. There are days when you may need some alone time to just be. If you prefer cooking alone or would rather be able to choose when you participated in the general living space - an open floor plan may not be for you.
Often Leads to More Mess
In a rush to tidy up for house guests? A traditional, closed floor plan can help hide the mess and allow you to pick and choose which rooms guests see and don't see. A closed kitchen can keep the distractions to a minimum and allow you to prepare your dishes in peace.
Noise Travels
If one family member wants to listen to music, watch TV, or play video games in a shared living space, the noise will often travel through the entire home. This can be distracting for everyone else.
Mixed and Flexible Floor Plans
It may be that open floor plan would work for you better in some areas of your home than in others. You no longer have to subscribe to one type of floor plan or another, your home space design is more or less under your control. You may find that choosing more flexible space options like installing sliding glass panels that would allow you to transform an open plan into several small spaces when needed. Better yet, when you use sliding frameless glass doors, there is no impact on available light and you can still keep an eye on the kids.
◊◊◊
Experience the difference. Choose Frameless. Choose Cover Glass USA.
Cover Glass USA serves the Southern Californian region, including Malibu, Calabasas, Santa Monica, Newport Beach, San Diego, Santa Barbara and other beautiful cities.