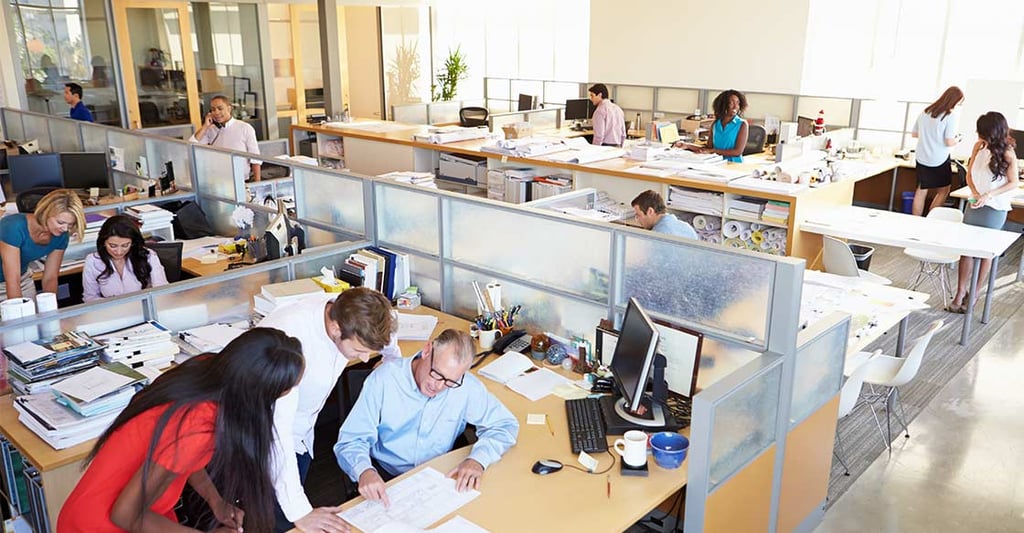 Light is the most important "synchronizing agent," acting on both the body and the brain, according to Ivy Cheung at Northwestern University. Unfortunately for the many office workers stuck indoors throughout day, natural lighting in the office is a rare privilege, reserved for weekends and some business trips.
How Natural Lighting in the Office Impacts Health and Mood
In a study by Northwestern University, employees in a working space with windows received 173 percent more white light exposure during business hours than those in windowless offices. The study found that greater exposure to natural lighting led to numerous positive results. Employees in an office with plenty of sunlight engaged in more physical activity, had a higher quality of life, and enjoyed better sleep. These workers also slept an average of 46 minutes more every night.
There is also a link between sunlight and productivity. The same study from Northwestern found that workers exposed to sunlight are less likely to suffer from daytime dysfunction and tended to be in a better mood. Plus, these effects last throughout the day. By early evening, employees who had been working under artificial light were sleepy, whereas those working in natural light conditions were still alert. Incorporating frameless glass wall systems can help increase worker connectivity to the natural rhythms of outdoor lighting.
Drawbacks of Artificial Lighting
One of the biggest dangers of blue light is disruption to circadian rhythms and thus resulting in poor sleep patterns. The body naturally follows a 24-hour cycle, responding to light, darkness, and other environmental influences. These circadian rhythms set bodily functions, including sleep-wake times, hormone release, and body temperature. Artificial light interrupts the body's routine, potentially leading to health issues including obesity, depression, and sleep disorders.
Another side effect of artificial light is lower levels of cortisol. In stressful conditions, cortisol allows the body to make glucose, giving the person energy to deal with the situation. A lack of cortisol makes it more difficult to cope with challenges and makes a person feel drained of energy.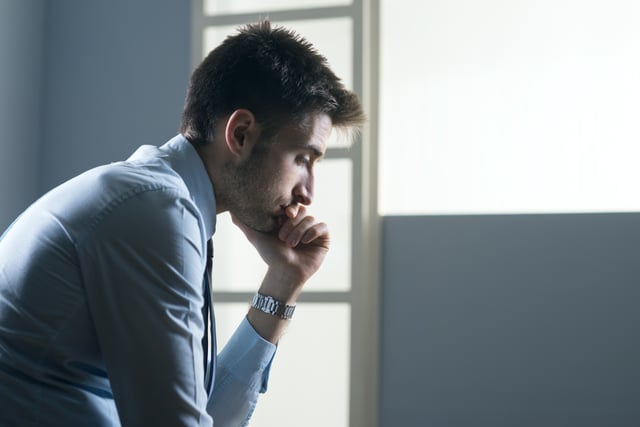 Natural Lighting and Frameless Glass Door Systems
A simple solution to help office workers receive more natural light is to add more windows and glass doors to architectural designs. Employers who want to make sure all workers have access to sunlight and want to minimize the use of blue light should consider going one step further. By removing some of the indoor walls, you stop blocking natural light. These walls can be replaced with interior frameless glass walls that allow sunlight to pass through them.
Frameless glass systems are a great option. You can choose to open or close the sliding glass walls to adapt the layout of your office or home without impact light. Plus, the walls/doors come with sound tested glass — perfect for maintaining a quiet office environment. Not only does this make it more inviting, but also a more productive, happier and healthier enviorement.
More windows in the workplace has obvious benefits for employees, who will enjoy better health and happiness. For employers, the ability to increase productivity on a daily basis is a significant advantage, but the benefits don't end there. When employees are healthy, business owners lose fewer workers to sick days and can often retain the best workers for longer.