So, you're searching for a luxury hotel or resort for your next vacation. Or, maybe you're an aspiring hotelier planning out what's sure to be the next luxury accommodation in the area for tourists and staycationers alike.
But what makes a hotel "luxurious," exactly? While there are no set standards for the industry (and some might argue that it's an overused phrase for marketing copy), the reality is that certain things come to mind for consumers when they see that important word.
At a minimum, visitors want excellence when it comes to customer service and room design. And since 4- and 5-star accommodations are typically more expensive, guests will rightfully expect this from a luxury resort.
Beyond these basics, though, keep reading and we'll go through some of the other aspects to consider when you're booking (or building) a truly luxurious hotel or resort.
1. A Stunning Location
First up: location, location, location!
Whether you're a beach bum, you love the hustle and bustle of a large city, or you want to wake up to a picturesque countryside outside your window, a stunning location is key to a luxurious vacation.
And of course, what good is a great locale if you can't enjoy it? Most hotels and resorts will offer courtyard views for the more budget-conscious travelers, with the best views—often with balconies, attached patios, or verandas—offered at a higher price point. For guests looking to truly relax and take in the beauty around them, the extra cost is well worth it.
Just picture this: after a long, deep sleep, you wake up to the relaxing sound of crashing ocean waves and the early morning light peeking through the drapes. You stretch and get up slowly, pulling back the drapes to look out to the water. Now imagine having an even more enhanced view, thanks to a floor-to-ceiling frameless sliding glass door. Grab your morning cup of coffee, a good book, and enjoy.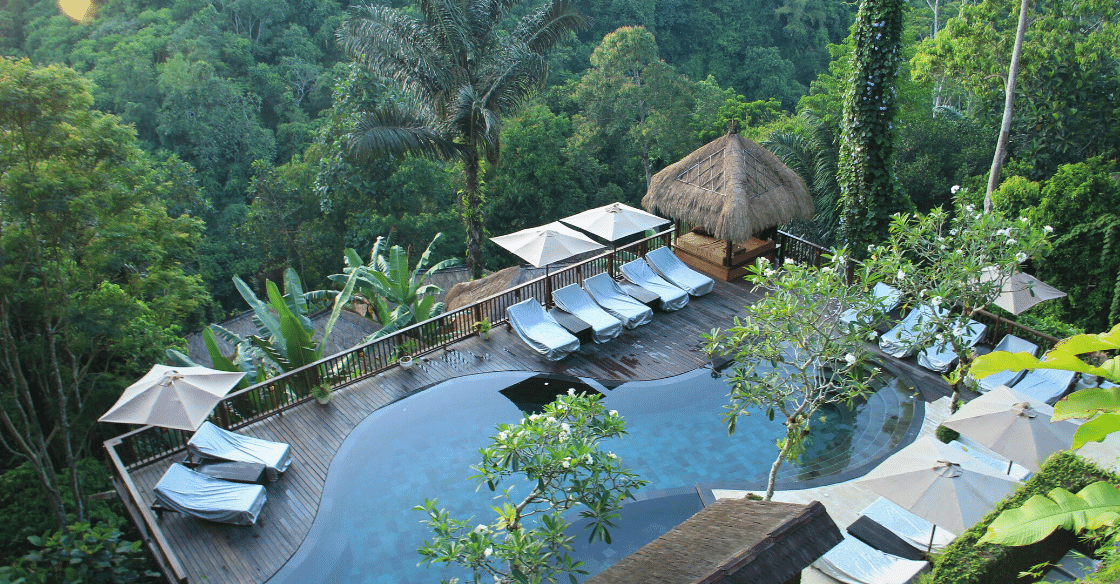 2. Unparalleled Service & Convenience
We mentioned customer service earlier, but it bears repeating. It's that important! A luxury hotel or resort will offer unparalleled service, as well as extra conveniences for their guests.
As a hotel or resort owner, think about ways you can make your guests feel special and important during every part of their stay. This starts at the very beginning, right at the time of booking. If your guest mentions a special occasion, have your booking agent make a note in the reservation and pass that long to your restaurant or housekeeping staff. Imagine arriving at your room to find a beautiful display of flowers, or a complimentary bottle of sparkling wine to celebrate! Your guests will always remember that special gesture.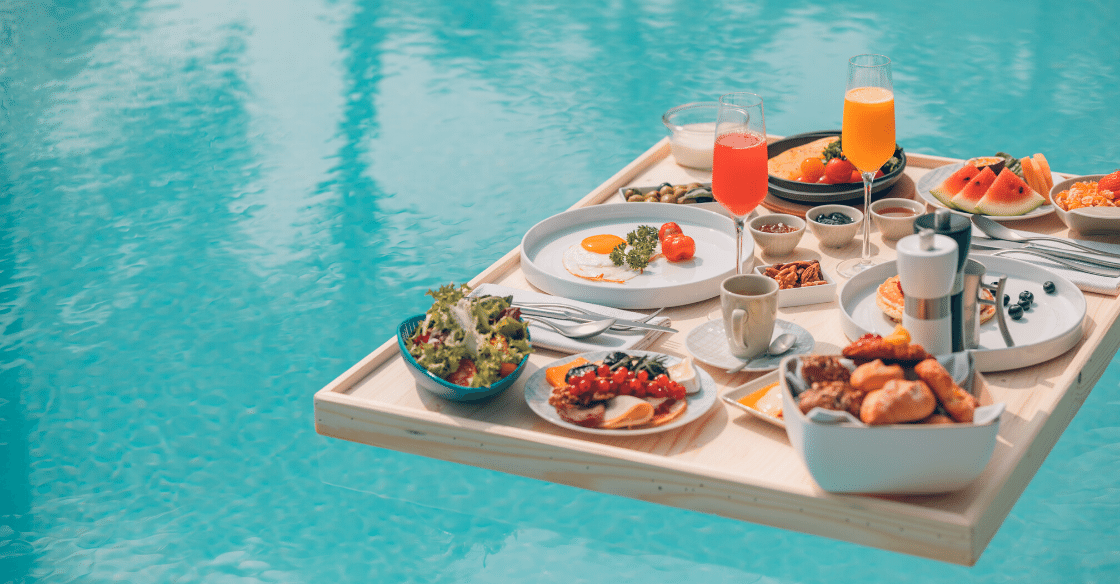 Beyond the initial check-in, guests at a luxury hotel can expect top-notch service throughout the full stay. 24/7 room service is a fantastic perk, especially when it's easy to access with a simple call to reception or a dedicated attendant. And no cold french fries here—a great room service menu will cater to a variety of tastes and cravings, and should be delivered quickly!
Other ideas that some luxury hotels and resorts employ:
Dedicated concierges to help with booking nearby activities and tours
A proprietary app for guests to use during their stay, with a map of the property, event schedule, and easy one-click access to reception
An easy-to-join loyalty program, so guests can earn rewards or discounts with each stay
Convenient transportation options to and from nearby airports, train stations, or car rental companies
Free Wi-Fi
3. Outstanding Decor and Room Amenities
Even if guests don't plan on spending a ton of time inside, the look and feel of the room is incredibly important for imparting a luxurious feel. After a day of relaxing at the pool, exploring a new town, or enjoying the best meal of your life, would you really want to go back to a lackluster room?
The first impression you'll get from a room is the overall decor. Hotels should take care to get these details right, from the furniture style (keep it consistent and/or complementary, including with the rest of the hotel) to the artwork (think beautiful, local shots instead of generic Ikea prints and posters) to the overall architecture. Keeping everything clean and well-maintained is also a must.
Next up are the linens, which include bedding, bathroom towels, and curtains or drapes. At a luxury accommodation, guests will expect the top-of-the-line for this category. After all, there's nothing worse than stepping out of the shower and finding a tattered, pilling, or scratchy bath towel.
Lastly, don't forget the smell of the room—one of the most important of the five senses! It can be just as bad to have the neighboring restaurant smells wafting into your room as it is to walk into an overpowering ammonia smell from your housekeeper.
4. A Memorable, Satisfying Dining Experience
While many hotels and resorts (of all sizes) have some sort of dining available, this is a huge area to shine as a luxury option. A memorable restaurant and/or bar should be clean, employ a friendly and consistent staff, and—of course—serve delicious food and drinks.
Larger resorts will typically have multiple venues for dining, including a more upscale option (like a steakhouse open only for dinner service), a few different bars (so you never have to go far for a delicious beverage), and a casual option (like a cafe, buffet, or even a kid-friendly grill). For smaller luxury boutiques, you might find fewer options, but the quality and service should still be top-notch.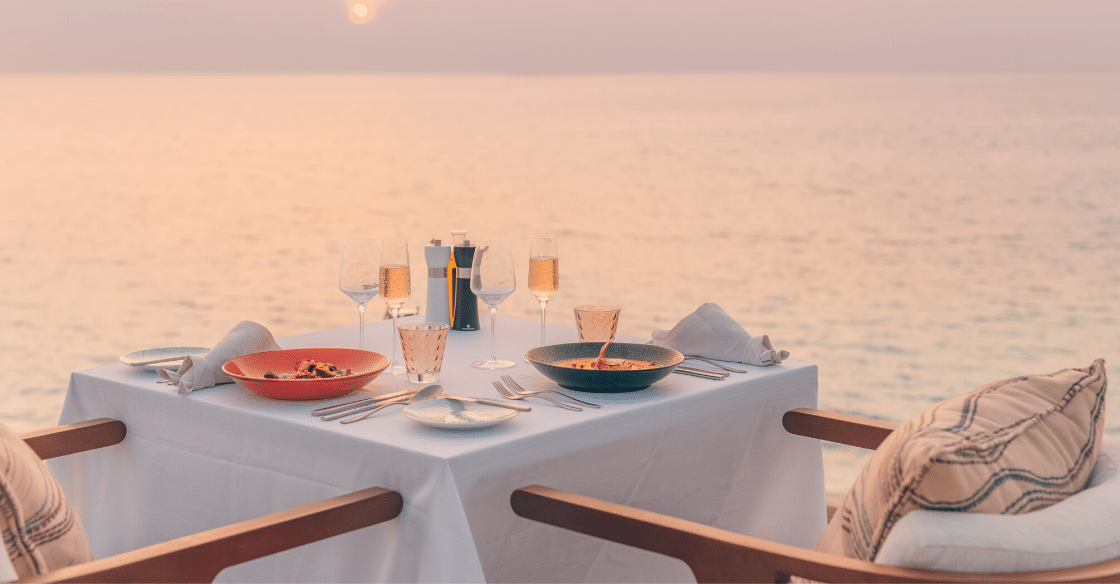 Breakfast is also a traditional perk, and it's not hard to step it up from the day-old croissants and bad drip coffee. At a true luxury resort, expect a large spread of fresh, made-to-order options and the option for takeaway or sit-down service, depending on what your plans are for the day.
And of course, don't forget about room service! If you want a leisurely morning, guests staying at luxury resorts or hotels can typically get their nosh delivered (along with the local newspaper, if you'd like!).
5. Activities & Fun
Finally, what's a resort without activities? Even if not marketed as a true "resort," many luxury hotels these days are stepping it up to host events and activities for guests who don't want to go far. For every traveler who loves to pack each day full of exploring the surrounding city, there's another guest who wants to just relax and take on the day as it comes. It's often in the hotel's best interest to offer enough to do around the grounds, as well as provide incentives for guests to linger.
When you think of hotel activities and amenities, gyms and pools are often top of mind. Luxury venues can go above and beyond by offering private beach access, discounted rentals (think stand-up paddleboards and surfboards), a relaxing spa or salon, and group fitness classes.
Stunning outdoor spaces are ideal, as well, as they can serve dual purposes. During the day, it might be used as a space to meet up, hang out and relax with a drink and some live music in the background. At night, it might transform into a hip nightclub or swanky lounge for the nightlife-lovers.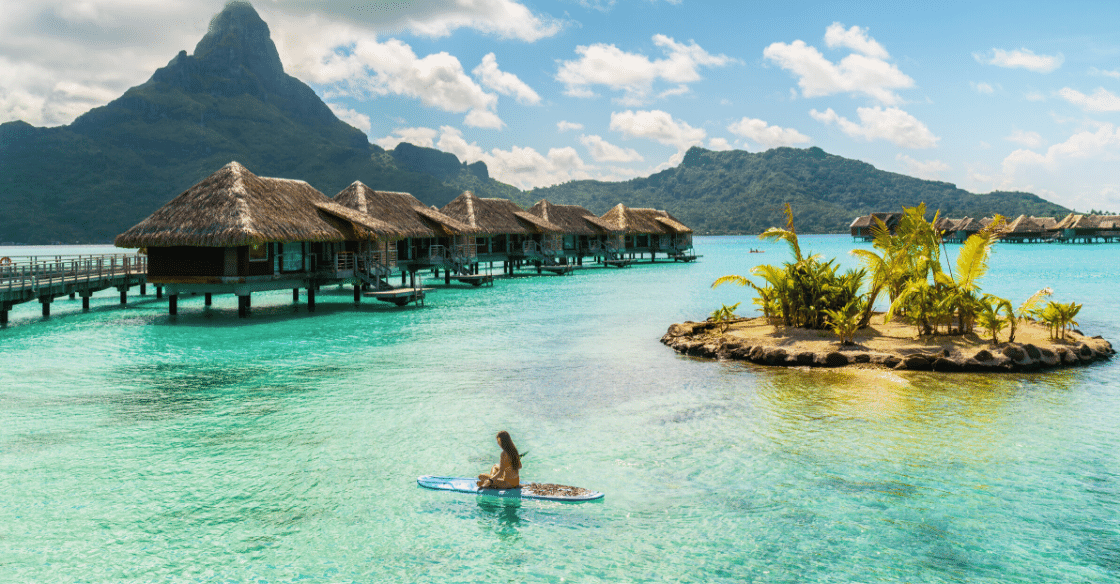 Beautify Your Space and Elevate Your Style
If you're ready to revamp your space and become the newest luxury hotel in town, the addition of gorgeous glass panels should be at the top of your list. Contact us today to learn more about what Cover Glass USA can do for you.