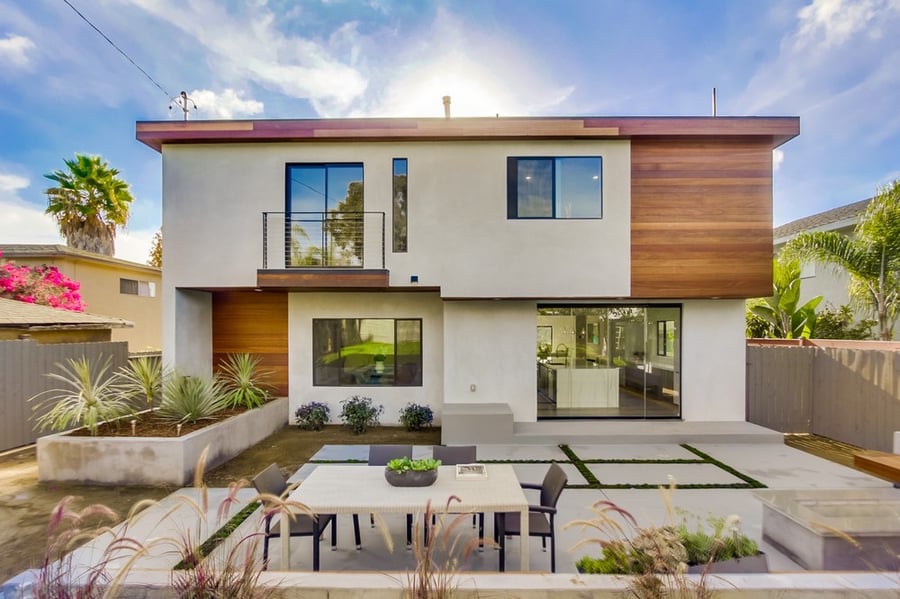 The most important step to take before taking on a big project, such as renovating your home, is to define as many parameters or constraints as possible. For example, are you working with time constraints? How about a specific budget? Maybe a certain theme? Determining these factors, or what you can and can't do, will help you save time, energy, and even money while giving you the creative freedom to work within your means.
Home Renovation Advice That Will Increase Property Value
If you're ready to get started, then remember these 11 incredible home renovation tips to increase property value. These techniques will help ensure your home is classy, up to date, and ready to sell.
Update Your Paint Job
You'll be surprised, but a little bit of paint goes a long way! Not to mention, paint is an inexpensive way to increase property value. You can purchase paint, brushes, and containers relatively easily. Freshly painted walls will not only help the inside of your home stand out but also create a "new" feeling. Don't forget to consider other small improvements, including new door handles or cabinet knobs.
Reframe Your Home Outside
Take a look at your front and backyard: Are there stray leaves, or untrimmed areas of grass? Upgrading the exterior of your home is a surefire way to increase property value. Perhaps you can make your property look better with some new plants, bushes, or flowers. Consider painting your door an appealing color or adding a walkway. Remember, first impressions are everything and potential buyers will see the outside of your home first.
Add the "Dramatic Element" via Glass Windows and Doors
Speaking of the exterior of your home, one of the best ways to increase its value is to invite the outside, inside. Flying door glass curtains and frameless folding doors are excellent ways to amplify your home's economic potential, as well as create an entirely unique and dramatic element to the ambiance of your living space. Adding these types of products also increases the "visual" home square footage. Remember, how big a home actually "is" versus how big a home "feels" are two very different qualities.
Focus on the Kitchen
If you plan to upgrade just one room of your house, it should be the kitchen - it's the central hub of the home. You don't have to do anything too extravagant - refacing cabinets, new flooring, or replacing countertops can go a long way. If you do plan to change appliances, the way to go is stainless steel. If the kitchen seems too small, you can always consider replacing a wall with transitional frameless sliding glass doors to add space and depth to your floor plan.
a Third-Party

Perspective

Doesn't Hurt
We know. It's your home, your artistic vision, your baby. However, if your agenda is to increase its property value, you should take into account other people's perspectives. Listen to what professionals or even friends have to say about your home, and do your best not to take it to heart. Is there a particular area that exudes a certain coldness or emptiness? Is it more for cooking or dining,? Is it optimized properly? Even simple suggestions such as paint color, furniture, art, etc., can go a long way in the value of your home, so be sure to listen via an impartial lens.
Furthermore, when you live at your home for an extended period of time, things become a little blurry. What you love most about your home could be the least attractive quality to buyers on the market.
The Most Trafficked Space - The Bathroom
The kitchen and the bathroom(s) are high-traffic areas and most likely the two rooms your guests will probably use most often. Bathrooms should be clean and clear of clutter, dirt, grime, etc. Updated appliances and fixtures are immediate fixes that have a high ROI. A beautiful bathroom can spark envy in a lot of visitors. Consider taking advantage of the view or opening up the exterior a little bit.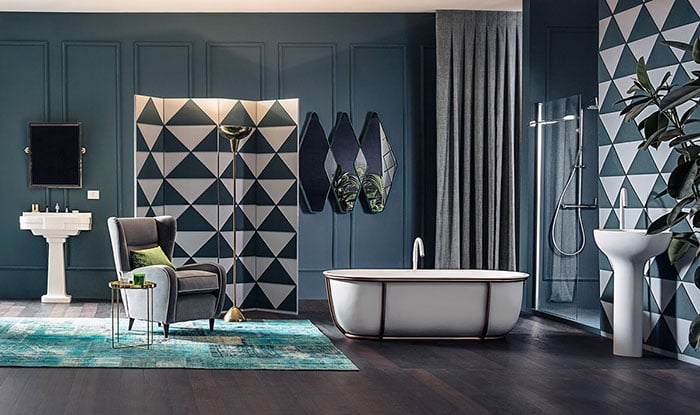 Clean Out the Garage
Not all homes have the luxury of having a garage. However, if yours does, make sure it's clean (i.e. a car can actually fit into it). There's nothing worse for potential buyers to see a garage being used as a storage facility. How will they get an accurate view of the space? Another great way to increase property value is to update your garage door. Automated metal doors are convenient and have great added value to potential customers.
Lighten Up
Swapping traditional incandescent light bulbs for energy-efficient LED ones has the added appeal of saving on the electric bill and opening up creative ideas. LED lighting is brighter and lasts longer and is fairly easy to install. Think sleek track lighting, dimming capabilities, automatic timers. Illuminating your home is important and allows potential buyers to actually see the value in your property.
Take Care of Maintenance Issues
What will scare off potential buyers quicker than anything? Unattended maintenance issues. Dripping faucets, leaky dishwasher, a door that won't close - get these issues fixed immediately! A home that runs smoothly is a real perceived way to increase property value - any strike against your property is more memorable in a potential client's mind.
Go Green
If you can, "go green" in every way possible. No one wants to purchase a home that is an energy hog. Consider changing your windows to become more energy-efficient, installing solar panels, adding automatic timers, or using drought-resistant plants on your property. Title 24 compliant frameless sliding glass doors and windows help you save energy as well as add style and luxury to your home. Even if you don't end up selling your house, you'll be saving costs on your monthly expenses.
Decorate for Mass Appeal
Your home should definitely have furniture in it throughout, as people will want to see the possible setup. However, less is definitely more. Your decorating tactic should be neat, simple, and somewhat bare. Let the house speak for itself. Let the walls, floors, ceilings, and open spaces entice potential buyers. Think about taking advantage of your unique space with an open floor plan or adding frameless sliding glass doors to outdoor living spaces.
Grow your real estate investment even further