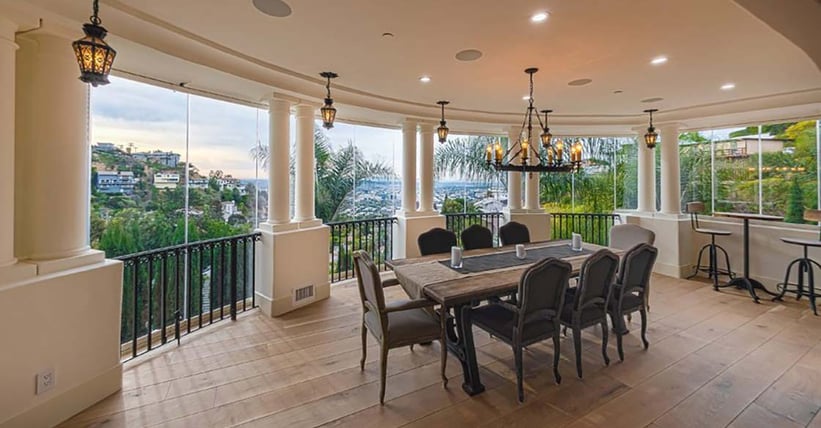 If entertaining guests is something you enjoy, it may be worth designating a space in your house as the "Home Party Room." Remodeling gives you the perfect opportunity to include an area dedicated to hosting parties. However, if you are limited for space or don't organize parties too often, you can always use a room that can be easily converted into a social commune.

Choosing a Space to Host a Party at Home
Top choices for a party room include a living room, dining room, or second den. Whether you use one of these or build a new room, there are some things to bear in mind to make sure the space will work well. For instance, for dinner parties and events that require a constant flow of snacks, the room needs to be near your kitchen. Plus, any party room needs to be near the bathroom. Ideally, it will be also close to the entrance of your home for you to greet guests.
HOME PARTY ROOM DESIGN
To host any type of party, the doorway and passage to the room need to be large enough to receive the flow of people entering and leaving. Most important of all, space must be able to accommodate all the guests at your biggest parties, but still feel intimate when you invite just a small group. You may also like to include segmented spaces to allow private conversations between guests. Finally, you can take advantage of your yard while the weather is good by incorporating frameless sliding glass doors leading out to a patio or deck.
WHY CREATE A FLEXIBLE SPACE
A fluid space is the best option if you're looking to host different types of events. You can change the room to suit your needs with minimal effort. Interior glass walls are an essential for a flexible space, as they help define and segment the space. For kids' parties, glass patio doors allow you to send the children outside and still keep an eye on them without imposing. When you choose a solution from Cover Glass, you can rest assured that the kids will stay safe — our sliding glass doors are all made of laminated tempered glass to prevent breakages.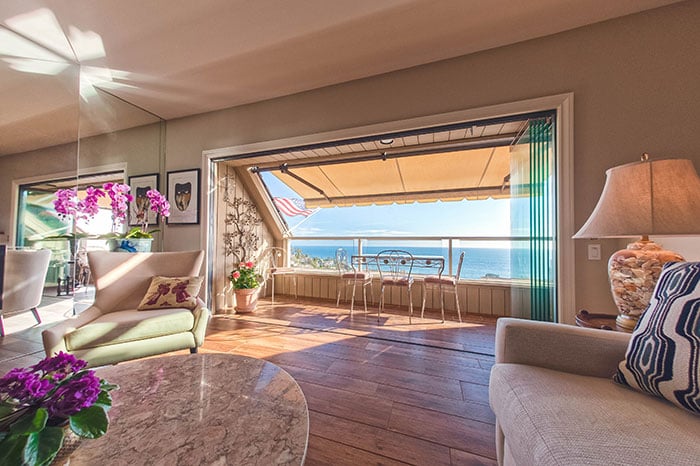 Decorate your Home Party Room
Although all parties are different, there are some common elements you need to include in the decoration. First, consider the furniture. Movable furniture allows you to shift the arrangement according to the event, theme, and number of attendees. Opt for low-maintenance pieces that are unlikely to stain. If you plan to host dinner parties, an essential piece of furniture is a dining room table you can adjust to different lengths to seat any number of guests. You should be able to move the table out out the way for other types of parties. Finally, think about flooring. Wood and tile are better than carpet, as they are easier to clean. You can always add some warmth with an area rug.
Think on a Multipurpose Level
Look closely into your home's interior and think about the different aspects that can be used for multiple purposes. A sink can be used as a soda and beer station with ice filled to the brim. An ottoman, when covered with a solid white tablecloth, can serve as the hors-d'oeuvre area. If you want to get casual, allocating pillows throughout the living space will encourage guest to sit on the floor, while opening the party to additional seating options.
Avoid Decor Overload
Although it can seem like a home party room should be brimming with artistic flair, floral arrangements, and extravagant culinary settings -- it's important to keep things looking simple to avoid a cramming, claustrophobic feeling for guests. Avoid overstuffed patterns and color meshing, and allow your home's beauty and charm to do most of the talking. Installing frameless interior glass windows will exemplify the exterior beauty of your home while inviting a spacious ambiance for guests.
Make it the Focal Point
Every room needs a focal point. In your party room, interior glass doors can become the focal point of your design. Attractive and functional, they slide out of the way to accommodate large groups while maintaining an aesthetic quality.
Whether you entertaining style is family, casual or formal, having flexibility of space in your house can make the difference between a good party and a great one. If you come to the conclusion that you need a home party room, take pause and reflect on your lifestyle, weigh your wishes against the space constraints, and which features of your home lend themselves best to a transformation. A view to enhance? A room to open? A patio to make more accessible?
◊◊◊
Experience the difference. Choose Frameless. Choose Cover Glass USA.
Cover Glass USA serves the Southern Californian region, including Malibu, Calabasas, Santa Monica, Newport Beach, San Diego, Santa Barbara and other beautiful cities.