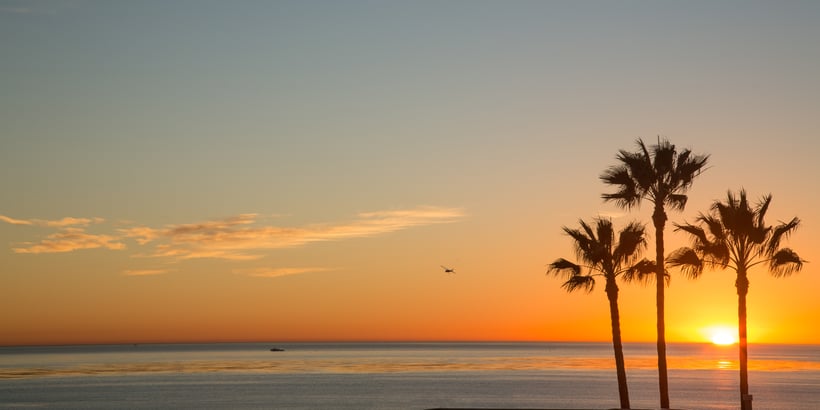 Although our beloved Southern California may not see much snow during Christmas, it doesn't mean your holiday décor should be neglected.
In fact, the surplus of sunshine and comfortable temperatures should inspire
you
to
create
a unique ambiance for loved ones and guests, and there are
plenty
of ways to do just that.
Here Are 16 Things You Can Do To Create The Perfect Southern California Christmas Décor
Incorporate Blues and Whites
Turn the Bookshelf into a Christmas Display
Spice Up the Dining Room Table
Add Some Greenery
Create an Alternative Wreath
Scent Your Home Throughout the Day
Include the Backyard
Theme Your Tree Decorations
Have Extra Christmas Trees
Stencil the Door Mat
Find Creative Ways to Display Your Cards
Fill the Fireplace
Use Candy Canes
Tie Some Ribbons
Highlight with String Lights
Add a Hot Cocoa Station to Your Bar
Incorporate Blues and Whites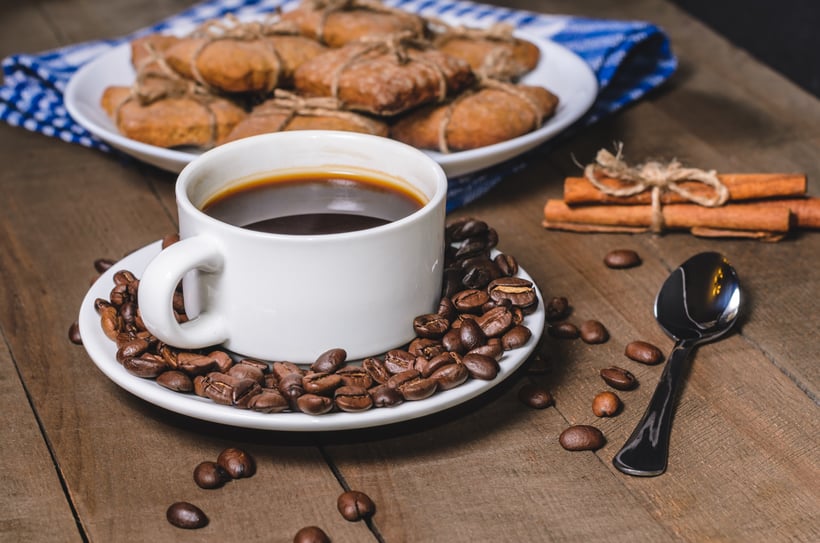 The amount of red and green in your So Cal Christmas décor can become overwhelming. Blue and white tones are also festive, as they are reminiscent of ice and cold weather. They are particularly perfect for a coastal home as a reminder of the nearby ocean.
Turn the Bookshelf Into a Christmas Display
This subtle look will help decorations feel part of your home's natural décor. Remove the current items from a bookshelf and add a few festive figures and perhaps a sprig of pine. Wrap a few of the books in leftover wrapping paper and position them on the shelves in an aesthetically pleasing way.
Spice Up the Dining Room Table
You can create a chic feel for the dining room by going simple. Forgo the tablecloth and fold tea towels under each setting for placemats. Scatter a few colored tumblers with simple flower arrangements across the table.
For your centerpiece, a few basic candles in your color scheme may be sufficient. To maintain the understated appearance, use repurposed wine bottles instead of candlesticks. Other options for the centerpiece include a single candle in the middle of a vase filled with seasonal fruits and nuts, a jar of Christmas candies, or a bowl of baubles.
Add Some Greenery
A wreath is a classic element of any Christmas décor. To make it more fitting for your Southern California home, rely on greenery from your area. You should also add this greenery to other places in your home, such as along the mantel, the banister, or even around door frames.
Create an Alternative Wreath
To reflect your closeness to the ocean, you may prefer to make a wreath out of shells. Pair shells with greenery or stick to just shells — this looks stunning when hung in a window.
If you'd prefer something colorful, create a wreath from shiny ball ornaments. This is an excellent opportunity to use all the tones in your color scheme to tie everything together.
Scent Your Home Throughout the Day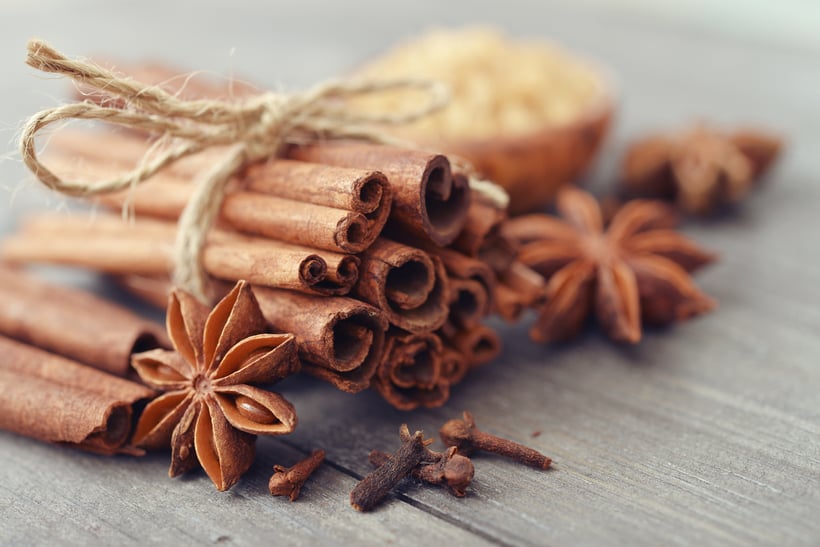 You can burn candles throughout the evening, but the scent will have worn off by morning. To keep a fragrance all day long, use cinnamon sticks and star anise. Include them in wreaths and other greenery to add color and texture.
Include the Backyard
Southern California weather gives you the unique opportunity to include your backyard in the decorating. This works best if you have frameless glass doors, as you'll have a seamless connection between the interior and exterior.
Whether you want to add just a few decorations or create a little Christmas village, take advantage of Christmas roses. These bloom during winter only in temperate zones. They make a change from the poinsettias you see everywhere.
Theme Your Tree Decorations
Instead of a mismatch of various decorations, settle on a theme that has meaning to you and works with the style of the room. Refrain from using too many decorations, as they will make your tree appear cluttered and ruin the effect.
Have Extra Christmas Trees
If a room is looking particularly empty, consider setting up another Christmas tree. This also gives you the chance to try out a different theme for your decorations. The additional tree should be smaller than the main one and there is no need to place any presents underneath. If you want to include a tree in the backyard or entranceway, use potted pines.
Stencil the Door Mat
Welcome visitors before they even step inside with a decorated doormat. Cut a basic stencil in the shape of trees, gingerbread men, or another festive shape and paint onto a plain coir mat.
Find Creative Ways to Display Your Cards
Options for displaying holiday greetings cards are endless. Some possibilities to consider include hanging them along banisters, attaching them to a ribbon to hang down a wall, or stringing them across the ceiling. If you can utilize a unique piece of furniture or a household object for an original look, this is better still.
Fill the Fireplace
Use something other than the classic pile of logs in your fireplace this year. Candles, which you can light in the evening, will give you a real fire, although on a small scale. Otherwise, you may like to try a sprig of greenery, baubles, or even your Christmas presents.
Use Candy Canes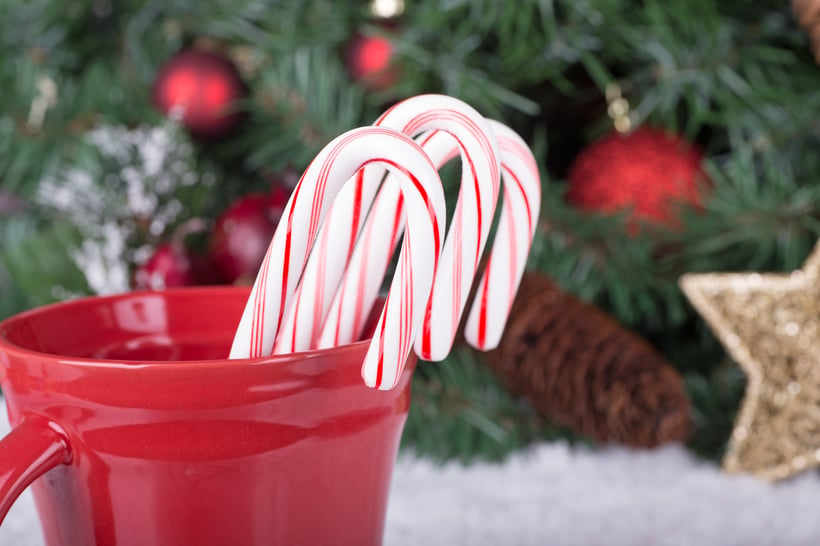 This favorite treat of the season can double up as a decoration. The possibilities are endless for using this colorful candy — hang it from the mantel or at the top of windows, place it in a small vase instead of flowers, or use it as a tree decoration. If classic red and white is less suited to your décor, feel free to pick candy canes in a different color combination.
Tie Some Ribbons
Any area of the home that is lacking a Christmas touch can instantly come alive with some ribbons. Drape them along the stairs, attach them in giant bows to the walls or doors, or use them to hold stockings in place.
Highlight with String Lights
Tiny twinkling lights are perfect for drawing attention to particular pieces of décor. Include them in places like the mantle, stairs, or any greenery.
Add a Hot Cocoa Station to Your Bar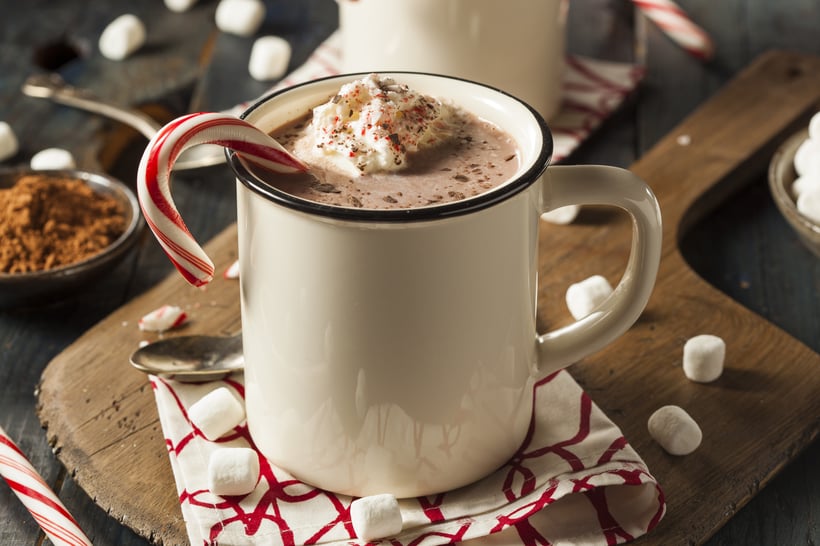 For the seasons, dedicate a section to your bar just to cocoa. Include large mugs, stirrers, and dispenser. Put the cocoa station into action whenever you have visitors.
All these ideas allow you to bring Christmas to your interior design while celebrating where you live. Experiment with variations on these starting points to infuse your personal style into the décor. Whatever you do, make sure to layer your decorations to infuse a festive feel into your entire home.
***