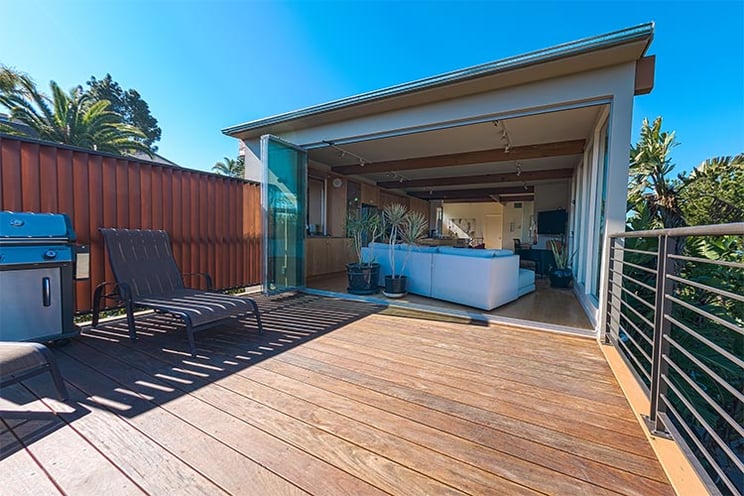 Taking a staycation is much more than saving a considerable amount money. It provides the ideal opportunity to relax at home and appreciate the comforts you've been afforded in life.The rushed pace of our daily routines makes it easy to take our homes for granted. Each family member has a schedule for the day ahead and the clock is ticking from the moment we wake up. Later, there's the distraction of homework and putting food on the table and then watching our favorite TV program. Before we know it, it is time to retire for the night.
How to Enjoy Quality Time at Home
1. Home Sweet Home
Picture your ideal day of rest where routine gives way to relaxation as we enjoy the comforts of our beautiful home. Time to throw open your windows and patio doors to let the sunshine stream in and admire the view. Spend time lounging by the pool and enjoy the great outdoors as we cast worry aside. Time to light up the BBQ!
When you think about it, going away on vacation can be extremely stressful and expensive too. Travel can often be a waste of time and littered with chaos. Wouldn't you rather be lounging on your patio chair or outdoor couch than rushing to catch a your connecting flight?
2. Max the Relax Time
So you decided on a staycation, great start! You have earned your time off so enjoy it wisely and make use of the space. The good news is that you have so much more time to yourself, doing what you want far away from the maddening hordes of tourists. Now is the perfect time to dream up new home designs or get rid of stressful clutter!
Apart from our lovely homes, we get to learning so much more about our surrounding environment, especially when everyone is gone for the day. Maybe you'll notice the surrounding plants and wildlife, or the way the breeze blows through your home when the windows and doors are open.
Read More: Create the Perfect At-Home Oasis
3. Discover Your City
See your city in the eyes of a tourist. Most citizens often neglect their local tourist attractions and visitor must-dos citing reasons like, I'll get to it one day...eventually. The time is now, wouldn't you like to appreciate what your city has to offer? Get ideas from your local tourism website and make a list of few local activities and sights you've been meaning to get to.
4. Throw a House Party!
Hire in a catering company to cook up a storm. Invite a few friends to join in and show off your lovely home. Let someone else do the clean-up. Pretend like you're crashing your own party and enjoy yourself. It's time that you put your entertainment area to work.
Read More: The Principles of Designing a Home Party Room
These are just 4 reasons to take a staycation – you could easily expand that to 40 reasons to enjoy being at home!
◊◊◊
Experience the difference. Choose Frameless. Choose Cover Glass USA.
Cover Glass USA serves the Southern Californian region, including Malibu, Calabasas, Santa Monica, Newport Beach, San Diego, Santa Barbara and other beautiful cities.